What are the top 10 failed media sites?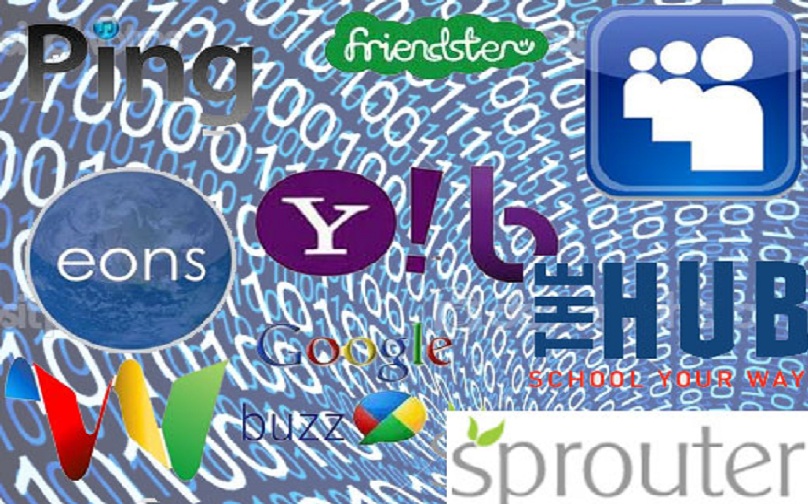 In the era of digitization, we have witnessed many hat . And we have seen that successful social media platforms encourage users to speak and share publicly. These social media platforms help us to connect with other people across the world. With the growing pace of technology, many sites launched and then suddenly fall off.
So, why these social networking sites fail? Maybe, some sites fail because they are poorly executed, some of them are unable to attract people, some fail because they can't function properly and a lot more. It's very important to know which social media sites have failed to meet the requirements of people.
Therefore, I am going to talk about the 10 social media sites that have brutally failed. Just read thoroughly to know about them.
Top 10 failed Social Media Sites!
1. GOOGLE+
It launched in June 2011 by Google LLC. Google+ is integrated into Gmail. It offered users the option of categorizing their friends into 'circles'. It includes basic social networking services like a profile photo, cover photo, about section, previous work, school history, interests, etc. Google+ is not able to sustain an online business that's why it has got debunk.
2. FRIENDSTER
Friendster launched in March 2002 by Jonathan Abrams. It got shifted to online gaming in 2011 and got shut down in 2015. Friendster is one of the first social media sites to attain over 1 million members. After the launch of Facebook, Friendster's market value got decreased and it failed to meet people's requirements.
3. MYSPACE
MySpace Launched in August 2003 by Chris Dewolfe & Tom Anderson. It is the poster child of failed social network platforms. Though it is currently in use it simply failed to adapt enough to remain relevant. It couldn't invite friends through email contact lists. It got debunked with the rise of Facebook.
4. ITUNES PING
It is a music-oriented social networking service system developed and operated by Apple.inc in 2010. Now it has completely failed to gain the attraction of users. It failed due to the lack of Facebook integration when the service launched. It was overly filtered and too much censorship and restraints on the user's experience and also cutting off ping's access to the rest of the social media.
5. ORKUT
Orkut launched in 2004 by Google and was dedicated to helping friends maintain and establish connections. It was truly about socializing, connecting, sharing photos with people. Here also Facebook is the main reason behind Orkut failure. Orkut was never mobile friendly and privacy was a major concern for users.
6. DIASPORA
Diaspora site launched in November 2011. It failed because it requires people to install an app or 'pod' on a computer or server only. And it also had fewer features as compared to Facebook.
7. THE HUB
Hub was started by Wal-Mart for teenagers. It was shut down within 3 months of its launch on July 2006. It was more like a campaign launched for school students to upload pictures or videos. The main reason behind its failure was the plugging of Wal-Mart products along with fake profiles. The other reason was the parent's approval to children to activate their profile.
8. Hi5
This site was started in June 2004 by Ramu Yalamanchi. It's was reported to be the second-largest site after Myspace by 2007. It was sold to a social network, tagged, in 2011. It let users share pictures, videos, status updates, etc. it also added games to play. Gradually it lost out to the growing popularity of Facebook. That's why it's not in use.
9. YAHOO! BUZZ
Yahoo! Buzz launched in 2008. It was an attempt to engage more users. It focused primarily on sharing and even generating news stories. Users could link to or write their own stories. That's why heavy editorial moderation and system glitches and lack of interest caused the site to fold back in 2011.
10. DIGG
Digg was launched in 2004 as a link aggregator website. It allowed users to share web links. It was designed to help facilitate the easy sharing of news, opinion, pieces or other media. With the rise of dominating social networking sites such as Facebook, Pinterest, Twitter, etc. it failed to meet the requirements of people. Though Digg still exists, it's not in use.
To sum up
over the last decade we have witnessed the failure of various social networking sites. As you can see above mentioned are the top 10 failed social sites that were ones in a use. Why these sites fail I have already explained to you while discussing above 10 social networking sites. So be clever and don't waste your time using them. Try a new one and enjoy the experience.
Kindly get in touch with us for more updates.  
---