What are the Skills Marketers Must Master?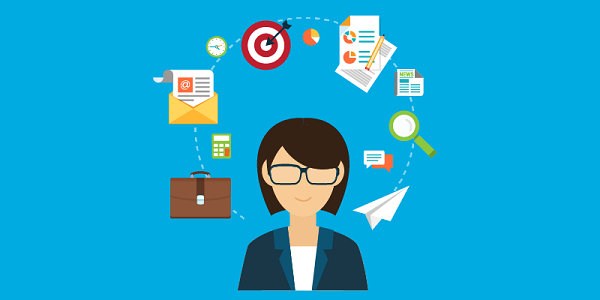 Let me start this blog by asking you a question – without having skills can you become a marketer? Some of you might say yes, some might say no. I would say at least a little bit of skill is required in every filed. I'm not asking you to master over skills in the starting only, but yes as I'm talking about marketers over here then without marketing skills I don't think so they can win the race or the market competition.
Having the right marketing skills matter a lot.
Furthermore, Marketing is a thriving or dynamic industry. New – new technologies, methods, and innovative ideas keep introducing in the marketing world. As a marketer, you just can't follow the same or outdated skills all over again in your marketing rather try out skills that are important for you and your business.
To survive the challenges of the marketing industry, I'm going to share some major skills for you all (marketers as well as people who are new to the marketing world) so that you can apply in your marketing business and become a master.
Let's read our series of skills which as a marketer you must master  
– Customer Knowledge
In the marketing world, you can't simply afford not knowing your customers, their preferences, interests, and choices. Understanding your customer's needs and pains helps you develop successful products and services which people love buying from you. If you are lacking knowing your customer well means you're just wasting your time on marketing campaigns.
– Adaptability
Marketers must have the skill of adaptability in any severe situation. Whether it's a new project, client, or trend, the best marketer is one who can adapt and evolve that environment as per the need. Projects vary from month to month based on your clients. Every third-day new trend comes and goes, so if you're moving forward then you're falling behind in the competition. You must keep up with new tech and stay flexible.
– Social media management
In the internet-driven world, you can't ignore the wide presence of social media. Around 98% of the world population is operating a social media account which means people are more active on social media because it's not only the source of entertainment but also providing information to people in every field. So managing your business presence on social media will propagate your brand globally.
– Crisis Management
There is no single business that doesn't have risk included in it. If you want high revenue or profit from your business then you must also bear the risk or loss if it happens to you. Rather than mulling over it, you should learn to manage or handle it properly and then again analyze what wrong approach you followed which led this to happen. You can also have a crisis plan as you never know what may happen in the future.
– Customer Relationship Management
No matter how good marketer you are, if your relationship with your customers isn't good then your business can't strive in the long run. You must learn to make effective and friendly relations with your customers. Marketing is all about creating meaningful relationships with your customers. Try to promote quality social interactions both online and offline.
– Become a storyteller
Getting your customer's attention is not hard if you tell a good story about your business products and services. Marketer Seth Godin believes that storytelling is crucial to successful marketing. Everybody loves a good story so a marketer's job is to use data and numbers and turn them into genuine stories of what's going on with the brand. The storytelling is a great skill which will fetch you more customers for your business so you must master it.
Over to You!
Marketing is a dynamic field so every marketer is required to wear many hats but at the end of the day, all which is required is only to have a good relationship with people in a more human way. Mastering above marketing skills will help you survive your business in the long run and yield you fruitful results in the future.
So if you want to make your customers feel, think, act, and connect with your business brands then you must focus on upgrading your marketing skills. Get in touch with us for more updates.
---