What are the risks when launching E-Commerce businesses?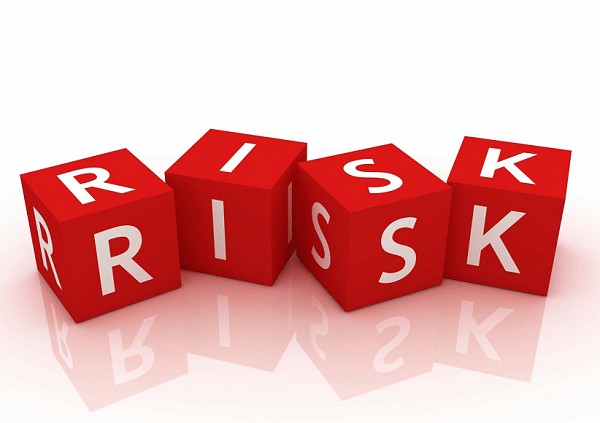 I know folks, there is a risk in every business whether it's offline or online, it doesn't matter. If you're investing in some business then you must be aware of its risks and consequences in advance. My today's blog is only about risks in business, but the business I'm talking about here is "eCommerce". We all are living in the world which is full of technology and innovation and that's why I believe that you all are familiar with the term eCommerce business. 
Nevertheless, before I start explaining the risk in the eCommerce business. I first want to clear the concept of eCommerce business if you're not sure what exactly it is. So, let's make a start.
Know what e-commerce business is?
As the word itself says that E-Commerce is about online business. In other words, E-Commerce business is an online store where people visit a site and make purchases depending on the given information about the company's product and services. It is a complete modern way of doing business on online platforms. Marketers just need to update their website's contents regularly to get more relevant and potential customers for their site.
Nevertheless, running an E-Commerce business might be easy for you than opening a brick-and-mortar store. However, you may encounter a whole bunch of risks in it that you might not have thought about. So, it's time to discuss these risks which you can find in your eCommerce business.
Some of the risks involved in E-Commerce business
E-commerce has been expanding rapidly all over the world. This fast-growing business also brings several types of risks with it. These risks include:
– Online Threat
Every type of business gets threat and it's not in our hands nor can we stop it. The whole range of security threats that we can see in an eCommerce business includes phishing attacks, malware, and hacking and spam emails. These threats can be quite risky for all of us to afford. To tackle these threats, you must update your platform's operating system regularly.
– Privacy Issues
The personal data and information is very important to keep safe and secure no matter whether it's of company's or customers. There are many hackers and spammers who can misuse personal data for spamming, identity theft, and unsolicited marketing. So, it is required that you use a strong password.
– Customers Disputes
In E-Commerce marketing what happens is that when a customer doesn't receive his order on time or encounter some damaged products, there are chances that he can get hyper and end up fighting with you.  So, you always need to make sure that you provide first-class customer services to your clients. You can't afford to tackle your customer's disputes.
– Issue with SEO
Google and other platforms can update their algorithms at any time and do a complete makeover of your site by making your website traffic drop significantly overnight. So, with regular algorithm updates, your site might be risking insufficient traffic and a decline in sales conversions.
– Intellectual property issues
This includes images, products, videos, designs, logos, etc. that have originally developed by you but other people might copy your design and present it as their own. This violates your intellectual property rights. Once your ideas and thoughts are copied, you think to get them back from others.
– Credit Card Fraud
This might be a big risk for an E-Commerce marketer. People can use stolen credit card to make an online purchase or chances can be like a hacker can use stolen credit card data from other customers in your system. No matter how tight your online securities are, you should always be aware of suspicious transactions.
Sum it up
In this concluding note, I just want to tell you that risks are too high in the E-Commerce business. You should be aware of the risks that are there in the E-Commerce business so that you can deal with them on time. I'm telling you guys if you don't recognize and address them, you may someday face a dire situation.
You really need to identify the risk and its impact on your business and then evaluate alternatives that will reduce and eliminate them.
For more updates get in touch with us till then keep reading.
---