What are the Pros & Cons of 'Ubersuggest'?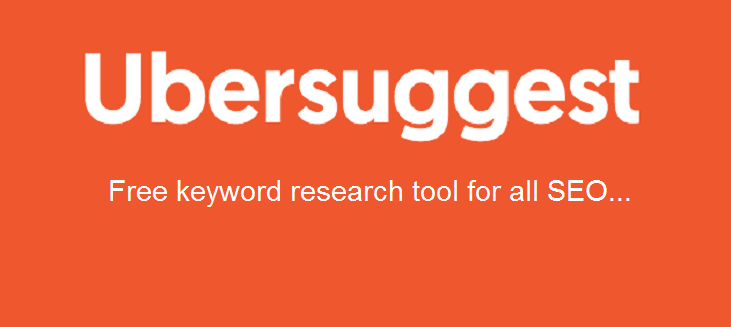 Are you an SEO? Yes, then you might need SEO keywords tools, right.
There are lots of SEO tools that are available in the market today. Do all SEO tools are free? No, they're not. SEO tools such as Mozz, Semrush, Ahref, Buzzsumo, etc. are very effective for SEO for a website. However, these tools are very costly, new bloggers and webmasters can't afford them.
Therefore, in this article, I am going to talk about the best free SEO tool i.e. Ubersuggest. It is a great tool for all SEO's to find relevant keywords and for their website and check backlinks for any website. I will start by explaining to you what is Ubersuggest and then its pros and cons.
So let's get started with the basics first.
Ubersuggest: A free SEO tool.
As you already know by now that Ubersuggest is the free SEO tool. This tool is provided by SEO guru or webmaster Neil Patel in 2017. This tool is available on the internet and highly accessible by anyone. You can use this tool to help you find new keywords, ideas, suggestions, and data. Ubersuggest can be used without creating any of the accounts.
Ubersuggest also provides complete insights regarding website traffic and their organic keywords. And apart from giving keyword ideas, search volume, content ideas this keyword tool also helps in providing unique results by administering a score and status to keywords based on SEO difficulty.
Although it is the great (free) SEO tool no doubt yet it carries some of its pros and cons with it. So to know this tool well, you really need to focus on its pros and cons.
Let's move on to some pros and cons of Ubersuggest!
The Pros of Ubersuggest.
First of all, it is the free tool which has no limitations like other keyword tools. You can use it as often as you want.
It is available on the internet and can easily accessible by anyone.
Ubersuggest is far better than Google's keyword planner.
Provides you a whole bunch of new keywords ideas.
It uses location-based data which is very easy for SEO to search accordingly.
It provides you fast results and simplified metrics.
Delivers you quite useful insights on top of the basic information as it uses Google suggest.
It runs very fast and generates new keywords ideas for your site.
It is a very user-friendly tool which after a quick test gives you nice value without too much effort.
Data on each keyword also includes charts and stats.
It has a word cloud to help you visualize your keywords. Visual learners must enjoy this view.
You have an option here to select whatever language you'd prefer to search in. You no need to search in English default.
The Cons of Ubersuggest.
It shows some limitations on target markets. How? Some users' reviews show that it can be difficult to find results related to specific niche markets. It's an important thing to be aware if you're using Ubersuggest.
You will not find any mobile app in Ubersuggest. The mobile layout on the website is a little bit lacking. So it probably will be a good move if Ubersuggest gets a dedicated mobile app.
It is very difficult to find something negative to say about a service which provides the kinds of results Ubersuggest offers. There are hardly any cons that you will find in Ubersuggest. Above two cons will not spoil your experience.
Conclusion!
I hope, by now it's clear to you that Ubersuggest is one of the best and most powerful SEO tools for keyword research. If you're a smaller company just looking for some content keyword suggestions, Ubersuggest is a much more economical and effective solution for you.
Also if you're looking for a free and easy to use keyword research SEO tool then Ubersuggest is a great option for you. It is very easy to use and helps you in generating a lot of results as well as quality recommendation to consider for your campaign. Make sure you keep all the pros and cons in your mind while using this tool.
For more information and another updates get in touch with us.
---