What Are The Google Featured Snippets?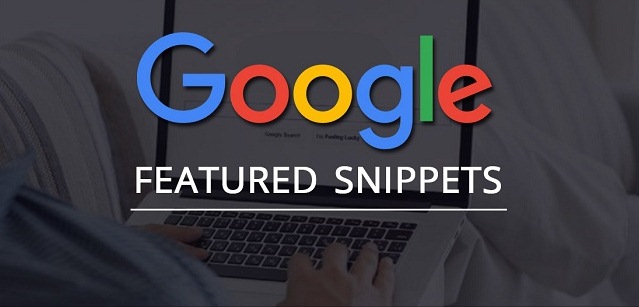 In this digitized world, every marketer wants to reach at top-notch in the very first page of the Google i.e. SERP (Search Engine Result Page). And it becomes somewhat important for businesses to get as much traffic as they can to promote their product in the digital market. But how to make it possible? What to do to get more traffic on our site? This is probably you would be thinking, right? For that, you need to understand Google Featured Snippets. It is what catches the eye of customers and makes them click on the link which is full of catchy information & images.
There are many types of snippets but I will be dealing with Google Featured Snippets particularly and how it can help you in your business.
A Description: Google Featured Snippets.
So when you search something on Google, you see the main title in blue, URL in green and the description of the page. It means snippets are the description that Google shows to the users in the search results. Whereas Google Featured Snippets (released in 2014)is an enhanced search result that attracts user's attention on the search result pages. It means you can get extra brand information via images, pictures, tables, etc. That's why Google Featured Snippets are also called 'Answer Boxes' or 'Direct Answer' or 'Rich Answer'. A featured snippet is good for any website as it gets the more relevant audience inside the website by more SEO activities.
Now let's go over the different types of featured snippets.
Types of Featured Snippets
1. Paragraph snippet
In this type, Google gives an answer or information in the search result page in the form of paragraph accompanied with images rather than a list.
2. List snippet
This featured snippet shows an answer in the list format in numbering form such as 1,2,3,4…
3. Table snippet
This type of snippet provides answer or information in the form of – yes you guessed it right- tables. 
There are more types of features snippets such as YouTube videos, images, charts, Bulleted list etc. but above three are the major ones.
Let's talk about why Google Featured Snippets are important.
Importance of Google Featured Snippets.
Featured snippets provide quick, easily accessible answers to queries without the need to dig through multiple webpages.
For marketers, they provide credibility to a website, improve visibility and increase traffic.
Gives smaller sites another way to compete with larger competitors to get a higher ranking position in the search result page.
Featured snippets open up new opportunities to be found through voice search.
It also allows sites to jump to the top of the search result page.
Featured snippets also help in getting a higher click rate and a lot of traffic for any marketer if he's having his website on Google.
It provides quality result and user- friendly results thereby increasing the traffic to the website. As with the help of Google, Featured Snippets user's no need to do deep research to get an answer.
In a nutshell, Google Featured Snippets aim at answering the user's questions right away. And it's a good source for marketers to increase their traffic on the website by attracting more and more customers. For more info get in touch with us, till then keep reading.
---