Top 7 FAQ about email marketing and their answers.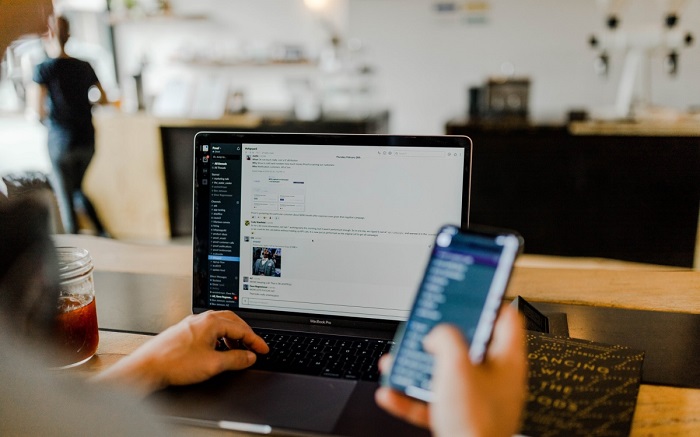 Email marketing – who doesn't know about it? We all know the concept of email marketing but being a marketer how much do you use it in your digital marketing strategy? If you choose to ignore it then let me tell you that today's email reaches three times more people than Twitter and Facebook together. Now can you afford not to include email marketing into practice? There would be no surprise if you put email marketing first in your strategy. Are you planning now to use this marketing tactics? Before you do so, you are required to invest some time to discover email marketing best practices by reading out answers to the top 7 questions. I hope, the questions will help you understand and practice common dos and don'ts of email marketing.
So let's jump into the pool of FAQs below.
Top 7 FAQs based on email marketing with their answers
Q1. What is the overall point of email marketing?
This is the very basic and common question amongst marketers. Every marketer often asks themselves what email marketing is. Here is the answer for you – email marketing is a way of reaching many people once to encourage them to do business with you. Though, it's important for every marketer to keep their end goal in their mind such as sales, web traffic, conversions, etc. With these goals, marketers can execute their strategy in a way that leads their subscribers too willingly to complete the desired action. Ultimately, this is the right approach that will help you build audience trust via emails. Thereby, it increases the sender's credibility and getting that sender close to their desired goals. The more effective strategy you make, the more customers you get to your business. Therefore, understanding every concept of email marketing is crucial to attracting the desired audience.
Q2. How should I grow or build my email subscriber's list?
This is another important question people often ask. To make email marketing successful, you have to ensure that your email marketing list is growing simultaneously. However, the best way to grow your email list to actively engage with your past and present potential customers. You should also have contact with your friends, family members, relatives, peer, co-workers, past co-workers, etc. Furthermore, you can also include neighbors, acquaintances, and contacts from clubs and organizations. These contacts will be able to grow a good email list for you. But it's not enough. So what else you can do? If you have a business page on social media platforms like Facebook, Twitter, Instagram, or any other there you can tell people to subscribe to your email. Do you think if you tell or request them they will subscribe to you? No guys.
To make people subscribe to your email, you have to give plenty of opportunities to sign up for your email list through opt-in boxes on your website or blog. Try to give them offers or discounts on products and services they buy from you. The more you offer, the more your email list will grow.
Q3. What's the right time to send emails? Day, evening or night?
This is another frequently asked question by people. I would say this is the most debated question if you ask 20 people; you will get 20 different answers. So how will you decide which is the best time to send emails to people? Here I mention famous data set sources, just read them below:
Wordstream says the best time to send email is Thursday from 8-9 A.M. is best.
As per Kissmetrics, early morning and weekends. But it also says that those times and days are also the most likely to get you unsubscribes and bounces.
According to MailChimp, people can send emails on Tuesday, Wednesday, and Thursday between 2.PM. and 5 PM. are the best time.
Experian's benchmark study says that 8.PM. to midnight is the optimal time.
The key takeaway answer to this question is that weekends and mornings have the highest open rates and click-through rates. Now you can choose the suitable time for you.
Q4. How do I figure out what to write about in email?
Email marketing is all about telling and giving a description of your products and services to the right people at the right time. It means your email should contain relevant and right information that can help people understand what your product is all about, right! So, you are not writing something that your audiences care about, you won't get their attention, even if you do send the email in their inbox. Therefore, your email has to be relevant enough and directly tied to the subject line and written in a short, consistent way that makes it quickly readable and easy understanding. So if you want to make your email content authentic, engaging, and relevant then you can also hire content writer for that.
Additionally, you can also learn about your customer's habits, hobbies, likes, dislikes, preferences, etc. Also make sure that what you write is serving their interests, and not your agenda.
Q5. How often should I send emails to my subscribers?
Now, this is another important question you should know the answer to. Many marketers want to know how often they should send emails to subscribers. So here is the list based on days, weeks, and months.
The optimal frequency to contact your customers is 1-4 times a month.
Once a month is fine for keeping your name in front of someone.
3 times per week for 31-90 days
Once per week for 91-180 days
This is the frequency you can use for your customers and clients to provide the best results once in a month. Moreover, 2-3 a month leaves enough time in between emails so you don't become a nuisance. Moreover, you can also increase your sending frequency as much as you can or want. But you need to be conscious of your open and unsubscribe rates. So if your engagement starts to decline, you should know when to take it too far.
Q6. What are the best subject lines for my emails?
The subject line should be eye-catching and engaging enough to catch the attention of your email subscribers. Why I am saying so because the subject line is the first thing that your subscribers will notice before opening the email. Therefore, consider the subject as your gateway to further communication. Write subject lines that can make a positive impact in the minds of your email subscribers. Read the points below to make an effective subject line-
Use up to 50 characters to write a subject line
Make it personalized
Keep it short and have a message that matters to the audience
Set a deadline by asking a question or creating urgency
Guys, the more short, clear, precise, and engaging subject line you write; the more you will be able to attract your subscribers and customers. Don't try to be extra smart by adding your own tactics in it otherwise, you will lose your subscribers.
Q7. What metrics should I track to check my email marketing efforts?
So the last question of email marketing is checking the metrics to see the performance of email marketing. No matter whether you ask this question or not, you should know the answer to this question. Like the time you will spend in email marketing, you will be curious to know the metrics of it, right. You will want to know the website traffic, sales generation, conversion rates, B2B & B2C sales cycle, referral business, etc. So how will you measure and track the metrics? Here are some of the ways through which you can check the performance of your email marketing –
First, check the inbox rates. You need to check how many emails have actually delivered to your subscribers and making way into their inbox and not in the junk folder.
Second check the spam report. Check how many times your emails were marked as junk mail/spam by recipients.
The third is to look for a bounce rate. You also need to know the percentage of emails rejected by the recipient's mail server.
Lastly, you have to check unsubscribes metrics as to how many people unsubscribed from your emails.
The conclusion
So guys, these were some of the important FAQs on email marketing that every marketer needs to know. However, these are just limited questions, if you search on Google, you will find end number of questions talking about email marketing. But you only need to know what is relevant and significant to you so here in this article I already mentioned the questions. I hope you read these questions answers thoroughly. Just do accordingly, you will enjoy the results soon.
For more informative articles subscribe our website, till then keep reading and keep sharing.
---