Top 5 Mobile Marketing trends you can't ignore in 2020.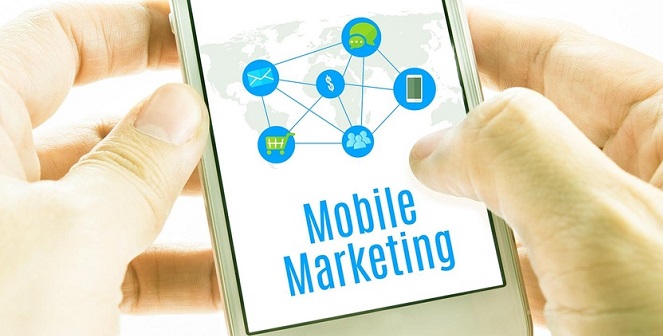 Mobile marketing has been in trend since the launch of smartphones. And the mobile itself as a marketing trend is too broad. There is so much that you (as a marketer) can do with mobile marketing from driving leads & sales to high ROI. Smartphones showed people a new world which they carry in their own hands and it has become so prevalent that marketers have made it a significant part of their marketing. Every digital marketer sees mobile devices as a huge opportunity to meet their audience. However, mobile marketing isn't as simple as a cup of tea, a lot of efforts you need to invest in it to get the results of your choice.
What efforts you actually need to invest in? If you want to make your mobile marketing a successful then you need to master in mobile marketing trends. This article will highlight the 5 mobile marketing trends below. Just embrace them.
Five Mobile Marketing Trends You need to follow in 2020.
Follow the given marketing trends to enhance your awareness and reputation with mobile users.
Trend 1 – Optimized video advertising
The first trend is neither old nor new. Videos are considered to be the easiest form to digest content for your customers. If you create videos that are high-quality, valuable, and relevant for your audience then you can think about how incredible tools you have in your strategy. According to the study, in 2016, 60% of mobile traffic came from videos. And it has forecasted that by 2021, over 75% of mobile data traffic will come from videos. You can see how powerful role video can play in your mobile marketing.
Salesforce has also recognized the strength of mobile video in the hands of B2B business.
Trend 2 – Advertising
Advertising over the internet and mobile is very different from traditional advertising. Now, marketers choose to invest more in digital advertising than traditional ones. Nevertheless, it has another side as well. Many marketers don't think advertising on mobile is worthy because they don't see it as a result-driven approach. I want to tell you that today's consumers are more advanced and they tend to trust the content which comes wrapped in a more informative package. So when you advertise your products on a mobile device, you will have more click-through rates than other forms of advertising.
Trend 3 – Security
Security has always been a great concern for every person. No one wants their information or data gets reveal or misused. Therefore, you need to take care of your customers that when they see your ads and click on it their information and data don't be taken for granted. As a marketer, it's your duty to ensure and provide full safety to your customers when utilizing mobile marketing. As per the report, 61% of shoppers won't use a mobile app due to security concerns.
Trend 4 – Visual search
Day-by-day the world is becoming more digital. The present world is more focused on associating phone camera to any object because people now prefer to search via visuals. And it has become much easier with Google Lens. It is an image recognition technology developed by Google which is designed to bring up relevant information related to objects. That's why if you haven't got serious about visual search marketing trends then it's right time to start now.
Trend 5 – Mobile Apps
Guys, this is the last trend in mobile marketing. We all like apps that are user-friendly as well as mobile-friendly. Apps that provide relevant information and cater to our needs are preferred much. As a marketer, you should invest in creating a mobile app that talks about your products & services. But remember one thing, that your app must be optimized and well-rated as it will enable Google to keep your app on top of the list. So if you don't have an app, then you can invest in making one. Investment in building a mobile app would be a worthy one.
Final words
I hope after reading out this article on mobile marketing trends, you have gained enough knowledge on how to make your marketing worthy one by implementing these trends. It's not a hidden fact that smartphones have literally changed the marketing game. To win the marketing competition in 2020, you must embrace the above-mentioned mobile marketing trends in your strategy.
Kindly comment below to let us know how you find this article. Get in touch with us for more informative articles, till then keep reading.
---