Top 10 paid search updates, you must watch in 2020.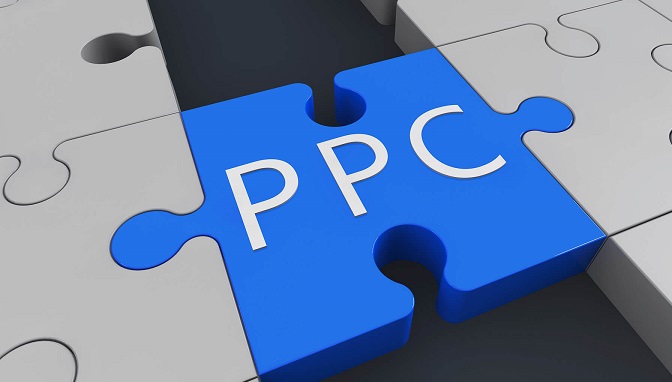 Digital marketing is nothing without SEO and PPC. Do you agree with me? Of course, you have to because both SEO (Search Engine Optimization) and PPC (Pay per click) are the significant digital marketing tools. Both bring quality traffic, enhance site ranking, and conversion rates to website. Although you can't implement both the tools altogether, you either invest in SEO or PPC. But which tool works faster? Some will say SEO and some will say PPC. I tell you – paid search ads (PPC) work faster than SEO.
Since you know paid search ads work faster and fetch you quality results. Then why don't you have a look at the updates of paid search in 2020. You must read out the updates below.
Let's have a look at them.
Read out the top 10 paid search updates of 2020
Try to thoroughly read the paid search updates of 2020.
1. Visual search
We all love images or visual that describe anything about product or services. Visuals are more engaging and healing to eyes than reading out content. Now visuals have become trends for people as use visuals to find anything on Google. For example, Amazon, Instagram, and Pinterest have shown the true value of visual search. If you also want to stay ahead of the market competition, you must create a photo catalog of your products and services. It will help you fetch traffic to your site.
2. Increased social media platforms
I must tell you that social media has become the most popular and demanding platform for any digital marketer. As per the statistic, there are approx. 3.2 billion social media users worldwide. And the number is constantly growing day by day. If you don't make social media a part of your PPC strategy then you is hurting your marketing efforts. Use platforms like LinkedIn, Twitter, Facebook, YouTube, and Pinterest. These platforms are good to expand your marketing arena.
3. Increase of Conversion Rate Optimization (CRO) program
The goal of PPC here is to produce and develop a sales funnel. Sales funnel enables you to perform well and go ahead in the competition. Once you implemented PPC in your campaign, now you have to optimize your ads. Optimizing ads increase the chances of getting more customers to the website. Furthermore, CRO helps you maximize your return on investment (ROI).
4. Amazon advertising
Don't just be the marketer rather be the one who is famous and easily recognized by people. This can be possible if you advertise your products and services on Amazon. Today, Amazon is the third-largest digital advertising platform. According to the study, U.S advertisers are likely to spend about $4.61 billion on Amazon's advertising platform. Therefore, you can also create Amazon sponsored ads to display your brand and enhance it in the market.
5. Voice search
How can you forget about voice search? After searching via typing on Google, voice search is now dominating the web world. Now people prefer voice search than typing and searching. It was predicted that 50% of searches will be done via voice search in 2020. So it simply means you need to optimize your Google paid search content for voice enabled-queries. People find voice search more conversational than typed one.
6. PPC Automation
PPC automation is the process of using technology such as AI and machine learning to optimize your SEM efforts. Here you can use automation to optimize your ad copy based on data. It allows algorithm to adjust an advertiser's bid automatically based on historical performance data. To enhance your ad campaign, you can use available PPC tools and features.
7. More and better audience targeting
With PPC campaign, you get more traffic and better audience to your site. Audience targeting is very important for making ad campaign a powerful one in 2020. PPC marketing helps you understand about your audience. You can target audience based on their interest, preferences, and needs. Make your PPC campaign a persona where you can interact with your audience.
8. More focus on brand affinity and awareness
With the enhancement in technology, consumers become wiser every day. Now marketer's aim is for brand affinity. This is the most valuable part of any marketing business because it enhances the relationship between customer and company. Basically, it allows you to share your common values with your customers. Therefore, in order to build a good connection of your brand with your customers, you need to analyze user's behavior and preferences.
9. Smart bidding
Smart bidding is the strategy that uses machine learning to optimize for conversions in every auction. This is a good strategy to focus on that will save and improve your campaign performance. With the amalgamation of AI, it optimizes the paid search campaigns aiming at a specific goal. You must test your smart bidding with a campaign experiment.
10. Remarketing
Remarketing is a part of PPC strategy. It targets online users who have already visited your site or familiar with your products and services but didn't make a purchase. This strategy is very useful in fulfilling the user's preferences. As per the studies, remarketing campaigns have 4x lower CPA compared to traditional display ads option.
With the last point, our series of top 10 paid search updates have completed here. I hope you all have understood the importance of paid search marketing campaign.
Now with the updates, you're good to go to enhance your digital marketing campaign and make it successful one in the market. For more informative articles get in touch with us till then keep reading.
---