The untold SEO tips for Dermatologists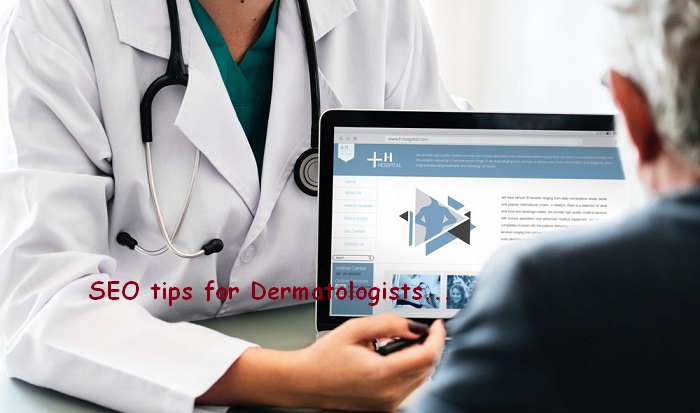 Nowadays the healthcare industry is at peak, people are getting more conscious about their health and this is the reason that everyone wants to get with doctors or anyone who is professional in the healthcare sector. However, looking at the stats then Dermatology is a very competitive business and high in demand. That's why it's very important for every dermatologist to have a good presence or visibility on the internet. So consumers can easily access them via their website. Although having a website doesn't make a difference, you have to build a good online reputation and rank to your site. And it is only possible with the SEO process.
So as a dermatologist, if you're looking to boost your online presence then you have to strengthen your SEO. In this guide, I will highlight some untold SEO tips for the dermatologist. So let's get into the pool.
Some healthy SEO tips for Dermatologists
All the dermatologists out there make sure you thoroughly read the following points given below:
Commence with keyword research
To build a successful marketing campaign, you need to begin with keyword research. Keywords play a significant role in ranking your website to the top of SERPs. Furthermore, you can use KeywordFX and Keyword Tool to discover what phrases people search online when trying to find products and services. Implementing this tip will help more people to find and learn more about your practice online.
Produce relevant and authentic content
No one will read the content which is boring. If you want to attract more and more patients then you have to post informative, well-structured, relevant, and engaging content to your site. For instance, you can create pages on your website to address the patient's commonly asked questions. Moreover, you can include medical advice, industry laws, and informative graphics. This is the best way to keep your content fresh and audience engaging.
Optimize your website
The website is a crucial aspect of every local search strategy. You need to keep your website optimized because everything will get to know via a website such as local listing, local search, click-through rates, etc. It is very important to display your address prominently on your website. Make sure your site doesn't take much loading time and provide your users with great and engaging user experience.
Optimize for Mobile
This is the most important point I would say. Today, more than 60% of searches occur on mobile devices. It means if your site is not optimized to reach mobile users then chances you will miss out valuable traffic and leads. Make sure you properly optimize your site for mobile phones and tablet users. So if you want to get most out of your SEO strategy, mobile optimization is a must.
Optimize your site for local search
We all tend to search the best service provider in our local area the same as people who are looking for dermatologists will search for the best provider in the area, so it's important that you optimize your site for local search as well. The simple and easy way to enhance your local SEO efforts is by adding the name of your town to your title page, website copy, and URLs.
Add navigation feature to your website
If you want people to know about your clinic and information on your site then it's extremely important that you make your website as easy as possible. To add a navigation menu on your homepage, and link to key categories of information. You can also add a search function that allows visitors to quickly and easily find the information they're looking for.
The bottom line
As a dermatologist, if you operate the website then make sure you effectively implement the above-mentioned SEO tips on your website to make it user-friendly. If you want to attract more and more patients to your site then the best way is to provide them the information they're looking for and enhance their experience while visiting your site.
You can also ask your existing customers to refer your services to their friends and family. For more updates get in touch with us till then keep reading.
---