Soon rural artisans can sell their products by e-commerce!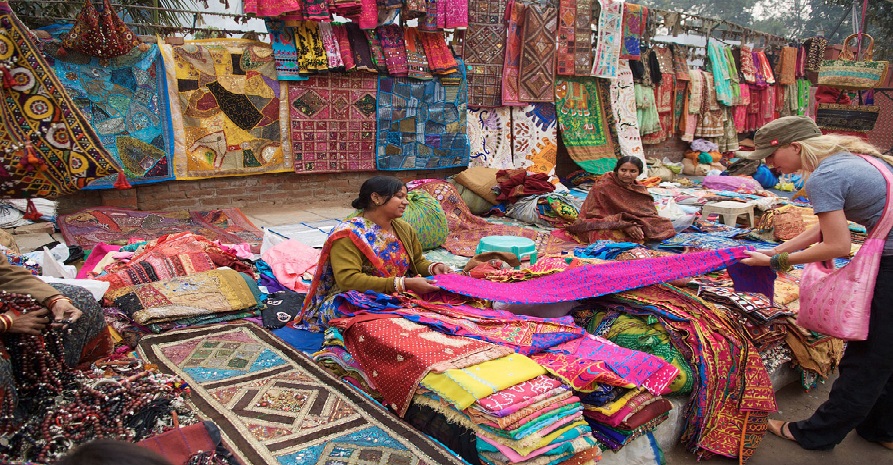 We always feel great whenever our work gets recognized by people at a larger level. And the happy moment is when we are getting paid for the same work, but what work am I talking about here?  Basically, I am talking about "handicraft" or "art & craft" work, especially done by rural artisans. Let's discuss about it in detail.
A new initiative by govt. for rural artisans
India is a rich country in terms of its cultural, linguistic and handicraft diversity. And this diversity provides an abundance of art and craft products. The good news is that now rural artisans can sell their products by e-commerce platforms. Yes, you read it right. It is a plan envisaged by the Government of India. The rural Government of Ministry has drawn up a list of 200 products that going to be sold on e-commerce platforms, including the Government e-Marketplace (GeM) confirmed by officials. The ministry has collaborated with Tata Trusts to set up a not-for-profit company under Section 25 of Companies act to provide professional support to rural artisans to sell their products worldwide.
What products will be sold under this plan
According to Government's list of 200 products- some handloom and handicrafts products, for instance, Madhubani paintings from Bihar, Tribal paintings from Jharkhand, Terracotta items from Rajasthan, Tussar silk wear from Bhagalpur, etc. are made by rural artisans (especially women entrepreneurs). These listed products are already being sold online via Amazon and Flipkart.
After looking at the great work in the field of art & craft, handlooms and handicrafts done by rural artisans, Government is now eager to expand the initiative as part of 100-days plan in the second term of Prime Minister Narendra Modi Government. The products which have been identified by Govt. may include stationery items such as folders, pen holders, and gift items, etc.
Furthermore, officials have said earlier that this government's initiative will help rural artisans legally. They will be qualified to sell their hand made products on e-commerce platforms and can cater to a larger market. The govt has set up four-five regional offices to provide complete value chain solutions to rural artisans. Artisans will be provided with technical assistance that will help them in designing and packaging products to increase their global appeal.
How e-commerce platform will help artisans?
This e-commerce initiative will help artisans to get larger volume and better prices for their products. Artisans will be benefited using e-commerce platforms for selling their handloom and handicraft products.
According to G Vinod Nair (manager-non-firm livelihood products, National Rural Livelihood Mission), "Coming on to the e-commerce platform will help artisans get larger volume and better prices for their products even after parting with at least 40% (of revenue) to these sites as seller charges".
This handicraft work will be recognized globally. It will ultimately increase the production of goods and this is how artisan will be able to make more profit.
At present, artisans are restricted to sell their handmade products to their own districts. They sell their products through central and state exhibition conducted by the ministry or directly through traders. Now, with this govt initiative, they can directly sell their products online to a larger audience and can earn extra profit.
Wrap it up!
In the end, I just want to say that the initiative taken by the government in the field of handicraft, handloom, art & craft, and handmade business will definitely help rural artisans in their work. With the help of e-commerce platform, artisans will be able to sell their products globally. They will also get recognized for their work worldwide.
The e-commerce platform will help artisans to earn money and make more profit. E-commerce is a great marketing platform for artisans. It will provide them a great expansion for their marketing activities globally.
We will update you soon if we get any further updates. Till then get in touch with us.
---