Soon Google will introduce a new Business Operations verification program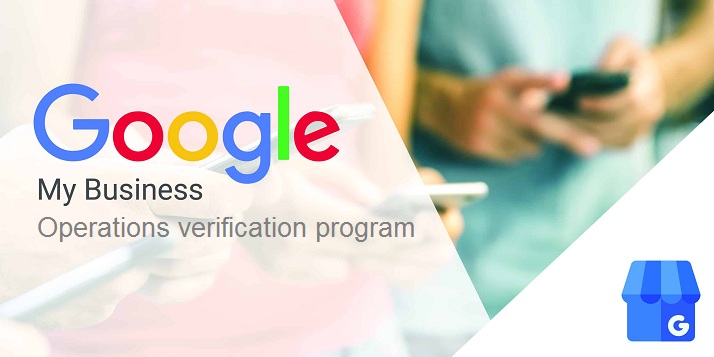 The tech giant Google is known for the innovations and new changes it makes in apps, software, algorithm, or anything. If you're aware then last month Google introduced ROAS bid simulator in Google ads and also added dark mode in the mobile version of Google ads. I have already written articles on these two updates in Google ads you can read them. Back to this article, again a new update is going to introduce in Google Ads which I'm going to talk about here. Like always, Google will introduce a new Business Operations Verification Program in Google Ads.
If you're using Google Ads for your digital marketing business then this blog is for you and thoroughly read it till the end.
Google to Introduce Business Verification Program in Google ads
Let's start this section with the announcement made by Google which says, "In March 2020, Google will introduce a new Business Operations Verification Program." This program is for local businesses who advertise their products on Google for free. The company further says, "Advertisers may be asked to provide information about their business operations as part of a new verification program. This includes, but is not limited to their business model, services offered by the advertiser, and their relationships with advertised brands or third parties." Google added "Advertisers who are required to complete business operations verification will be notified and given 30 days to submit the verification form. Failure to fully complete the verification program within the specified time period may result in restrictions on advertiser's ads serving."
So basically you have to verify your business in 30 days and if you fail to do so then your advertising services may be restricted by Google ads.
What is the purpose of the verification program of Google Ads?
We all know that online business is surrounded by fake advertisements and false identities, right! And this fake advertisement enables marketers to earn money by wrong doings. But guys, Google is Omniscient and that's why Google wants to make sure that local business ads are relevant, useful and lead to positive customer experience. Google Ads verification program is to prevent fraudulent businesses from advertising on Google using false identities. Thereby local service advertisers will be required to complete advanced verification program to verify the authenticity of their business on Google Ads.
Let me give you a gist of the business verification process on Google Ads
I want to clear you one thing guy that Google has not introduced the Business Operations Verification Program yet but soon it will introduce in this month only. So here is the demo of the process which you might be asked in the verification program. Let's have a look at the procedure below.
First you need to navigate to the Business Operations Verification Program.
After the form is opened, you have to enter your contact detail and the associate Google Ads customer ID.
Now you need to choose the type of your business and enter the business name, business owner name, full address of the business, business phone number and details of the website.
You can also enter your professional license details only if you have otherwise you can leave the blank.
Finally, you can submit the form.
During this procedure you might be asked for other information about your business as well so be ready for that in advance.
Wrapping it up!
Google Ads Business Operational Verification Program is a great step to prevent the fraudulent business in digital marketing industry. Businesses having authentic identities on Google Ads no need to get fret with this program but make sure you verify your business in the given time period (30 days). I want to tell those marketers who use false identities on Google ads to promote their brand, must stop this otherwise your advertisement activities will be restricted by Google on Google Ads.
If you have any query kindly comment below to let us know. For more informative articles get in touch with us, till then keep reading.
---