Some Tools To Measure Digital Marketing campaign.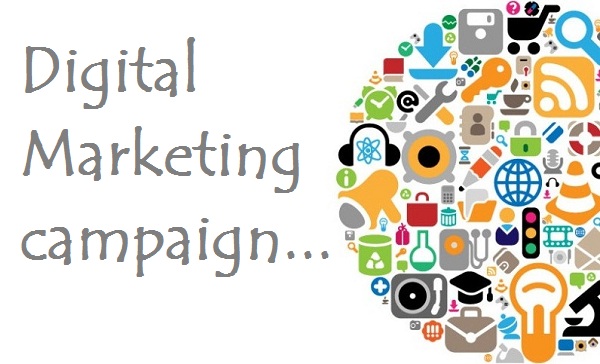 Digital marketing is the most crucial part of any online business or marketers. Marketers conduct a digital marketing campaign to interact with their audience and get more lead to their business.
Nevertheless, these marketing campaigns are of no use if you can't measure how effective they are in their performance. As there is nothing more valuable than knowing the results of your digital marketing campaign efforts and know a better way to improve your next campaign. So, how you can measure your digital marketing campaign?
Below I am going to share with you some tools to measure your digital marketing campaign. Just keep on reading!
Tools For Measuring Your Digital Marketing Campaign.
– Google Analytics
This is the tool from Google which allows you to improve your site, app, and marketing channel performance with specialized data reviewing features. It helps you see the traffic stats to know how the audience is engaging with your website. It also analyzes the data, website page, or apps, and various marketing channels used during the campaign.
– MailChimp
This tool creates and sends effective and beautiful designed newsletters to your large email lists. It also monitors the data you need, to decide whether your marketing campaign was successful or not. MailChimp can work and create any kind of email marketing strategy for you. It also conducts many email experiments to show you exactly what your audience likes about you and how you can optimize your strengths.
– Hootsuite
This digital marketing measuring campaign tool provides you a complete overview of social media performance in real-time and measures the team's performance. This analytic tool shares customized reports of each social media platform's performance. It also saves your time by gathering all social media interaction in one place. It also takes care of your social profiles from Twitter, Google+, Facebook, WordPress, Instagram, LinkedIn, and YouTube.
– Klout
Klout tool basically measures social media 'influencers'. With your social profile, you can sign up for Klout. And it will take all your measurements of how often people retweet you, your conversation engagement with people, and how many followers you have. This is a great way to know how your social media marketing campaigns are doing. It also helps you in finding people to engage with you on social channels.
– Google Alerts
With the help of Google Alters, you can set alerts for your name, your company name, and your product name. These alerts will help you keep updated. And it also keeps your digital marketing team updated consistently about the notification related to any person, product or brand. This is the main reason to use this as a social media marketing campaign tool.
– Webtrends
This tool provides you the complete picture of customer's interaction with the brand across various channels using a simple dashboard interface. It helps you know about your customers who have interacted with the brand that you have promoted on different social media channel.
Conclusion!!!
Above six digital marketing campaigns measuring tools will help you in knowing about tactics of your digital marketing efforts. As you can see how effective these tools are in providing you information about your marketing campaign. So, just give them a try to prove their worth.
If you want your digital marketing campaign to be successful then you must consider or utilize above-mentioned tools in your campaign. For more info and another interesting articles get in touch with us, till then keep reading.
---