Some of the best SEO tactics to enhance business website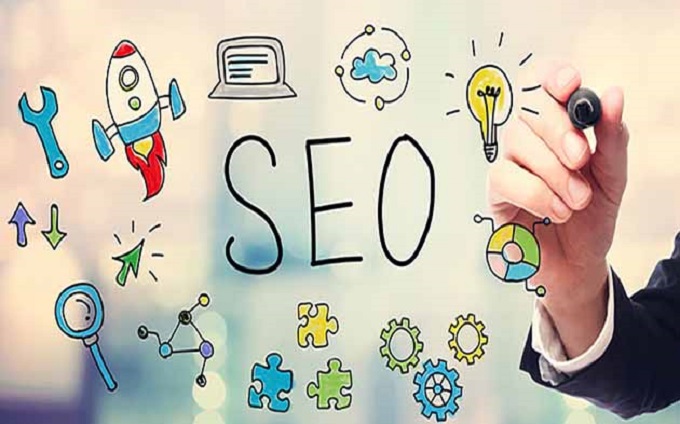 Believe it or not, but SEO is the most important buzzword in the digital marketing industry. Every marketer knows the importance of it in the marketing business. And another fact of SEO can't be denied that it is an ambiguous word for every newcomer in the market. Sometimes experienced marketers also get puzzled with the concept of SEO. Search Engine Optimization is basically known to fetch you a good ranking of your site on Google's first page. It enhances your website and enhances visibility on Google.
SEO: A business enhancement tactic
Do you also see the growth in the site after investing in SEO? People who're getting desired results must be following the best SEO tactics than those who aren't able to produce relevant results. So folks, you no need to worry because you're also going to learn the best SEO tactics to enhance your business. Every day 3.9 billion internet users and over 3.3 billion searches take place. And securing a good rank isn't easy. That's why SEO tactics are so important for the businesses. Below I have made a compilation of best SEO tactics. Just read them thoroughly.
The best SEO tactics to boost your business website
– Optimization of Page Title and Description
The most important part of SEO for a website is page title and description that's why I consider keeping it on the first point. So how do you optimize your pages? Having optimized pages to site help you fetch more traffic and conversion rates. Make sure each page of your site has a unique page title that is concise and conveys the page content, makes your title brief and descriptive, and help the user know what's the page is about.
Home page title
Here include the name of your website/business and physical location.
Description
Page description gives Google as well as users a summary of what the page is about. Here you need to write content that is easy to understand and grammatically correct. Add unique and relevant keywords.
– Incorporate Internal Links
Internal links are basically those links that point to other pages within your website. These links are considered to be an important factor for SEO and building a powerful business presence online. Many marketers don't effectively use internal links. Here are some of the rules for internal links:
You can link relatable articles together either by keywords or by using full article titles.
Don't make a mistake to add links for search engines only. Make sure internal links also help your users to easily navigate them.
Avoid using terms like 'Click here' for internal linking.
– Image Optimization
Your site looks much better and appealing when you add eye-catching images to it. Images are known to enhance user experience but also creates a problem in pages such as consumes extra loading time and cause the slow speed of the site. Why does it happen? When your image size is extra-large and doesn't fit your website properly. Therefore, if you're using images then you have to optimize them via the following ways:
You can use Alt text to describe your images and add relevant keywords in it.
Use meaningful names and keywords in your image file.
Make a dedicated folder to keep all your images files.
Finally, optimize the image size so that it can appear properly on site.
– Optimize Your Page Speed
End number of times Google has said that page speed is an important factor of SEO but marketers tend to ignore it. Google's aim is to provide users with relevant information as fast as possible. As per research, a website is considered good when it takes 2 seconds to load because faster loading sites are likely to rank better in search results, get more conversions, and more traffic and visitors to site. You can follow given ways to speed up your page loading:
Remove unnecessary plug-ins or JavaScript from your page.
Optimize your image size and content.
Use Google Page Speed service to analyze your page speed.
– Produce Quality and Fresh Content
Content is king, this famous adage will never die because content provides users the information about your products and services. Suppose, you're producing unauthentic, plagiarized, irrelevant content filled with grammar mistakes. Do you think users will read your entire content? No, they will not. Fresh and quality content gives you a positive impact on SEO to site. So try to be more authentic, creative, and original while creating your content. And also make use of relevant keywords.
To put it all together
Search Engine Optimization is a powerful tool to enhance the overall presence of your business site on Google. I have shared the best SEO tactics to implement in your site and see the overall growth of your business. Once you utilize these tactics, you can optimize your business for better internet visibility and attract more visitors to it. Finally you can convert them into your potential customers. So good luck to you all!
For more updates get in touch with us till then keep reading and keep sharing.
---