Some hacks for inbound marketing, you should know.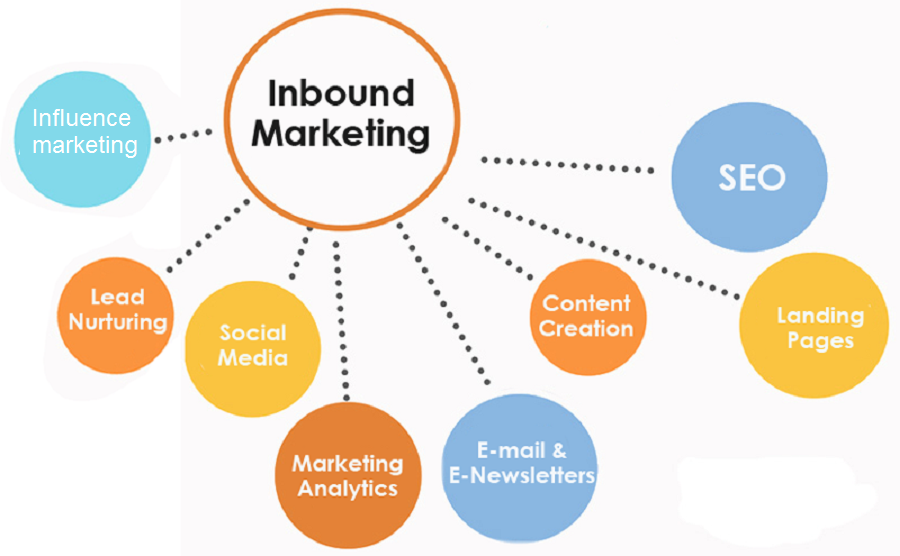 Gone are the days when marketers used to rely on traditional outbound marketing techniques such as trade shows, cold calling and paid advertisements to get sales leads. This marketing was not cost-effective because it was typically more traditional which didn't bring much profit to marketers.
Now, it's time to be more advanced with the coming of technologies, marketers should understand the advanced marketing i.e. Inbound marketing and its tactics that will bring them higher profit in the future.
In case, if you don't know what inbound marketing is then let me tell you.
Inbound marketing is the modern way of doing business via an online platform. It's a practice of creating, managing and optimizing incoming traffic to your website. And it's very important for you to focus on inbound marketing and its hacks to boost your brand engagement and conversations.
Now let's discuss inbound marketing hacks.
Some inbound marketing hacks that you should know
1. Write in-depth content
You have to produce content that should add enough value to your readers. And it's not a hidden fact that Google loves in-depth contents or articles. Try to produce contents for both search engine and readers. As we know that longer posts get more shares. By creating a longer post you may able to save time, as the long post can do more for your business then a series of short posts.
2. Upgrade social media marketing approach
Another inbound marketing hack that you should look into is social media marketing campaigns. What you can do is focus on social media platforms where your audience is active. Never try to avoid social media even if your audience is active there. You can always enhance your brand's name or channels on the internet. Create productive contents for all social media platforms such as Facebook, Instagram, Twitter, YouTube, LinkedIn, etc.
3. Unite with Influencers
The great way to boost your authority and brand presence are reaching out and connecting with industry experts and influencers. Building a relationship with influencers will not only upgrade your industry standing but also enhance the potential of your business being shared with a potential audience. You can start by inviting an influencer to write a guest post, interviewing an influencer for your podcast, and hosting a joint webinar to provide value to your audience.
4. Invest in your blogs
Blogging should be an essential element of your inbound marketing strategy. One of the best things about business blogging is that your posts will continue working for you long after they're published. When you produce relevant, valuable and informative contents it becomes beneficial for your SEO and has the potential to convert prospects into potential customers for your business.
5. Optimize high-quality or traffic posts
To optimize high traffic posts, first, you need to review your most popular posts from an inbound marketing viewpoint. Now examine which piece of content brings in the most traffic each month. This is how you will be able to focus on their messaging, design and call to action for higher conversion rates. If these posts bring you most traffic then you can turn them into lead generation.
6. Improve your page speed and load time
Improving your website's page speed and load time is an easy hack that you can implement right away. You should know that people like those sites which run or load faster and this is how they click on your page link if the page loads faster. Your website page speed is more important than search engine performance. So spend few minutes to make your website speed faster.
Conclusion!
Inbound marketing is the best digital marketing hacks that you should assimilate into your business. By now you have a complete idea that inbound marketing is related to online or digital marketing. There is really a great opportunity for you to follow inbound marketing above hacks or practices to win the heart or minds of your customers and find new ways to generate leads and revenue.
And now that you have learned great hacks of inbound marketing above for your marketing efforts. Kindly comment below to let me know, which inbound marketing hack you're most eager to try first? Till then get in touch with us for more updates.
---