Seven digital marketing trends which you can't ignore.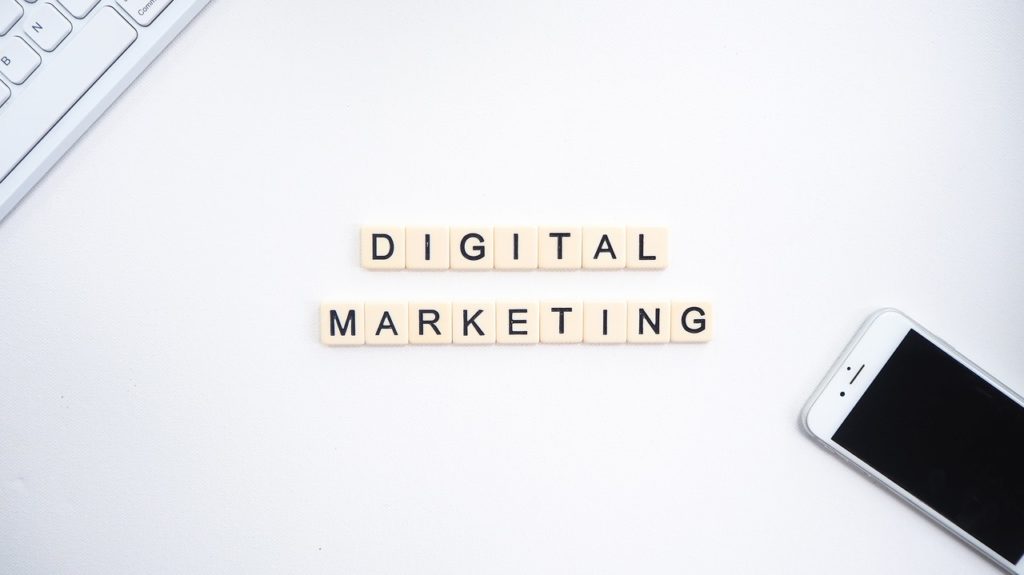 Digital marketing is the type of marketing in which marketing or promotion of brands and services takes place with the support of digital technologies. Digital technologies include display advertising, mobile phones, websites and so on.
Since marketing sector always remains developing mode means changes or fluctuations in marketing sector are common phenomenon. Brands and firms has to adapt to ongoing market changes otherwise they will lack behind and somebody will surpass because tough competition is always there.
Therefore, today we are going to enlist seven major digital marketing trends which are difficult to ignore. Let's get right into this:
Influential marketing:
Influencer marketing is growing trend these days but not so easy to implement it takes time. In simple words influencers marketers involves the persons, individuals who are experts in their industry or sector.
As a business owner you use them to influence the people to purchase or use your products and services. The influential marketing these days is on continuous rise. People are scared of blackships present in the market.
Almost 80 percent people accept that authenticity or credibility is important factor. People (consumers) these days are so smart that instead of trusting a brand they seek for consumers who have used products or services from that brand.
They take decision from their experiences. That's why you can see, every shopping site asks consumers to write reviews or give ratings etc.
After rating and reviews people have trust in humans than brands. Hence it cause rise of specialized influencers. Who can create positive perception among the consumers, that particular brand is authentic and transparent. Demand of these influencers is increasing as the demand of influencer marketing.    
2.  Voice search is on the rise:
The trend of digital marketing is growing, but undermined by majority of marketers. It is soon going to impact in future. Most of the mobile users utilize voice search feature so prepare your keyword strategy according to it.
Approximately 3.5 billion voice searches performed on Google every day. Due to the rise in number of smartphone or personal assistant device users large number of people utilizing voice search features like AMAZON (Alexa), APPLE (Siri), Windows (CORTANA) and Google assistant.
The speech recognizing capacity of these voice assistant features is continuously improving. These voice searches can be a great opportunity for SEO professionals.
For example: When you utilize Google assistant feature it will display only few results and sometimes only one. Suppose if your website is in one of those few results then your CTR is going to be much higher. So design you SEO strategy according to the utilize voice searches.
3. Rise of Artificial intelligence (A.I) in digital marketing:
A.I is the most trending topic in digital marketing sector although many business owners or entrepreneurs find difficult to understand the various aspects of digital marketing.
For improving the user experience and customer interactions integration of A.I has become essential. Therefore investing in A.I Chatbot will help the marketers.
Chatbot helps in establishing the stronger bonds with consumers.
Chatbot feature in a marketing firm can quickly tackle the incurring problems by having through to point and intellectual chats with the customers.
Unlike humans, Chatbot functions around the clock to deliver strong messages which ultimately help in improving customer services. Even at the time of emergency. As long as you have effective Chabot system you can tackle the problems efficiently.
For example: Visit any E-commerce site. The moment you open your site and spend some time an option will pop up at side of the screen and ask for chat.
The biggest benefit of Chatbot feature that they are quicker than humans in terms of answering customer queries they also provide accurate and relevant answers. These Chatbot are based on machine learning and natural learning processing for finding the relevant answer.
4. E-mail marketing:
Another new option which is available for digital marketers to cash on and more influential if you know about your target audience or potential consumers.
Targeting the right mails to the right customers can help you achieving your marketing goals at much faster rate. If you combine E-mail marketing and influential marketing together then extra-ordinary results can be achieved.
For example: You can send targeted mails to your industry related influencers and they send your brand message to their audience or fan base.
5. Video marketing:
Video marketing is growing trend in digital marketing sector. It helps business owners to reach their target audience more easily. YouTube is not only for video marketing. There are video platforms such as Daily motion, Vimeo etc. also making their contribution and marketers can utilize them. Besides these other video platforms is much better than YouTube because they don't have tough competition whereas everybody is on YouTube. 
The feature of going live or live video is becoming more popular among the firms and brands. They are utilizing this feature in making product demos, interviews and background scenes or shots of how products are made or manufactured etc.
Audiences also like watching advertisements in 360 degree format peoples are more willing to share video based advertisements as compared to text due to the fast viral nature of video advertisements.
6. Content Marketing:
Another growing trend of digital marketing that involves creation, publishing and distributing content for online audiences. Content marketing is best way of increasing brand awareness, drive organic traffic and acquiring new customers.
7. Story telling:
Yes text-based advertisement is falling trend but it is most customizable digital marketing trend also. So instead of just writing normal text-based ads give them the particular angle. Weave a story, add emotional elements etc. to make it more interesting. The great bloggers or copywriters always used story telling method for the advertising.
Conclusion
On a concluding note we can say that above mentioned are the most used growing trends of digital marketing. You must have to use if you want to get success in Digital marketing. These days digital marketing become essential. To promote your brand with latest digital marking techniques you can visit our website.
---