Top SEO trends that might affect your website ranking in 2021
SEO is most important concept in digital marketing. From getting visibility, traffic, high ranking, to generating sales leads to the website, everything is done via SEO. There is no doubt that SEO empowers overall website performance, which is almost like icing on the cake. However to be on the top of the digital race, one has to be familiar with the top SEO trends that play a big role in affecting the overall site ranking and its performance. If you really want to gain more traffic, high ranking, and conversion to the site, you need to follow SEO trends given in this article.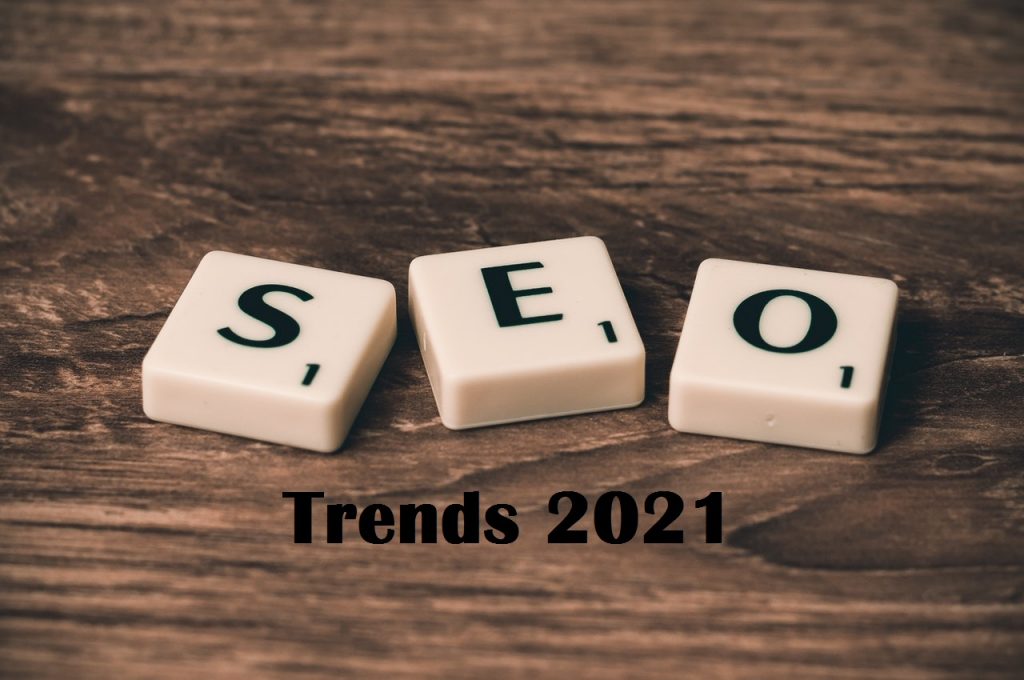 Without much ado, let's get started.
Important SEO trends to leverage in website in 2021
* Technical SEO plus UI/UX factor
The very first SEO trends you have in the list if technical SEO, which webmasters usually forget to look at. Technical SEO is as important as anything else in digital marketing. It is all about design and aspect of the website that require proper structure. And when it comes to UX (user experience), it is important to make website user friendly. If your site is not UI/UX friendly then follow the given tips:
– Always analyze your bounce rate
– Monitor the session duration of the page to know how long visitors stay on your site.
– Write heading in engaging and unique way
– Also work on your site navigation and don't include complex menu items.
* Examine loading speed of the website
Do you want visitors to stay long on your site? Do you want them to take any action on your site? If you want all this then you first have to look at the loading speed of your website. Yes guys, it all depends on the website speed and loading time. If your website doesn't load within 3 seconds, people will leave your site and visit another. Neither will they visit your site again, now will they take any action. To check the speed of the site, take help of 'PageSpeedInsight' tool by Google. The tool will help you know the ranking of your page and its speed in real time.
* Produce video content for better engagement
Another top SEO trend in 2021 is video content. Today, video becomes a tool to engage your audience with the product or service you're selling. No doubt, people easily get attracted to visual content more than text content. If you're producing video then make sure your video contains the storyline of any incident and situations that can relate with your audience easily. Videos help marketers show their products to a large number of people worldwide. As per the study, 83% of businesses believe that video gives them a good ROI. And the online viewers were 228.8 million alone in U.S. and which is expected to grow by 248.9 million by 2022.
* Provide relevant and engaging content to your audience
In SEO, content plays a big role. You can't do SEO without content and vice versa. When your site has relevant, unique, informative, and engaging content, it becomes easier for Google to rank your page on the top. In fact, keywords are the most significant part of SEO strategy. Keywords are the only way through which people search your site. However, just avoid doing keyword stuffing as it can negatively impact your website ranking. Just add the right density of the keywords in your content and let Google crawl and index it for better results.
* Mobile-friendliness will impact ranking in more positive way
It was 2019, when Google rolled out mobile-first indexing. It means that search engines will look primarily at the mobile version of a website. For Google, mobile is considered a primary reason than desktop version. As per the prediction, nearly 73% of internet users will access the internet solely through mobile device by 2025. Moreover, to know how your website is performing on mobile devices, just go to Google Search Console and check their. It will help you know the overall website performance on mobile.
Final wording
To be on the top of digital marketing, you have to learn the trends of SEO in 2021. Now that you have read all the trends of SEO in this article, it's time to implement them in your website and achieve the goals that you have set for your site. Just make sure to follow each trend then only you will be able to get a high ranking on Google. If you have any doubt, then read out our work and know how we help clients with SEO.
For reading more interesting articles, just subscribe to our website.
---