Factors to consider for making website search engine friendly
Whether you're a new or an experienced digital marketer, you must know that a search engine friendly website is what is in demand today. Be it search engine or people visiting your site, all of them want search engine friendly website.
Why?
Because the tech giant Google prefers the website that are SEO friendly and optimized sites provide good users as well. Therefore, the demand of SEO-friendly websites has increased a lot recently. However, one question arises here – how to make a SEO friendly website? What are the factors consider for making SEO friendly website?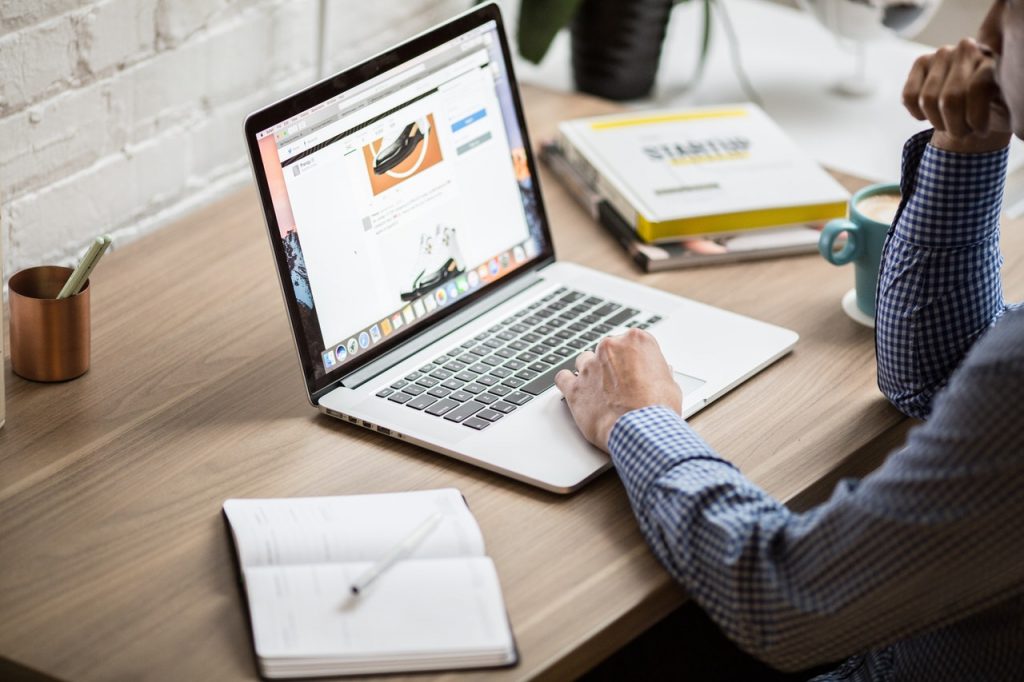 If you also have these questions in mind, then welcome to our blog! Here in this I will walk you through top factors to making your website search engine friendly. Just stick to the article and read it till the end.
Let's dive right in below.
Top factors for making your website search engine friendly
Make sure you read of the factors thoroughly so that you can end up making a search engine friendly website. Just follow the points given below:
✷ Always use responsive website design and templates
The very first factor that you need to consider for making your website search engine friendly is – using responsive website design and templates that should be mobile friendly as well. Let me tell you that responsive design is one of the vital components of driving success for your business. How it helps users? It helps users to adapt whatever device they're using. They will get the version of your website that is good for their device. It will ultimately provide users a good experience.
✷ Producing keyword focused content to target audience
So, you want to target audience, right? Of course, this is what the main goal of having a site and posting content. Isn't it? Content is king and is a crucial part of your business. Content helps you drive traffic to your site, generate revenue, and also get leads to engage on your site. Choosing a niche for your site is important to create keyword focused content. To find right keyword, you have to conduct keyword research. Let me tell you that try to focus long tail keyword as they drive more traffic and leads to your site.
✷ Create XML site for your website
You want Google and users to go through your website, right? Well, users are human they can easily scroll your website and find content they want info from. What about search engines like Google? To help search engines understand your website's structure, you have to create XML sitemap. It helps Google to know what page of your website drive more traffic and is valuable.
✷ Avoid creating posting duplicate content
If you want to make your website search engine friendly then you have to focus on this point as well. Of course, you don't want to get penalty from Google, right. Just avoid posting duplicate content to your site otherwise your site will get negative ranking on SERP and will be penalized by Google for such work.
✷ Optimize your site images
Now what actually happens is webmasters add whatever images to site without knowing whether the size of the image is compatible or not. High file size images don't get open easily and also get hazy. Therefore, image optimization is integral part of SEO optimization. Make sure to optimize your images using tool before posting on your website.
✷ Don't do keyword stuffing
The work of keyword is to rank your website on Google's SERP, right. To get the high rank of the site on the very first page of Google, webmasters keep on stuffing their content with keyword which is a wrong practice. And Google penalize such sites for doing do. If you want to make your website SEO friendly then avoid this practice. Well, you can also take help of content marketing agency to help you produce SEO-friendly content.
To sum up
Today, if you have site that is SEO friendly then this is a great achievement in today's digital marketing and competitive landscape. If you don't have then above mentioned tactics will surely help you produce search engine friendly website. I hope, you found this article informative and useful.
To read more such informative articles, just subscribe to our blogs and stay tuned with us.
---