Role of Artificial Intelligence in Digital Marketing Agency.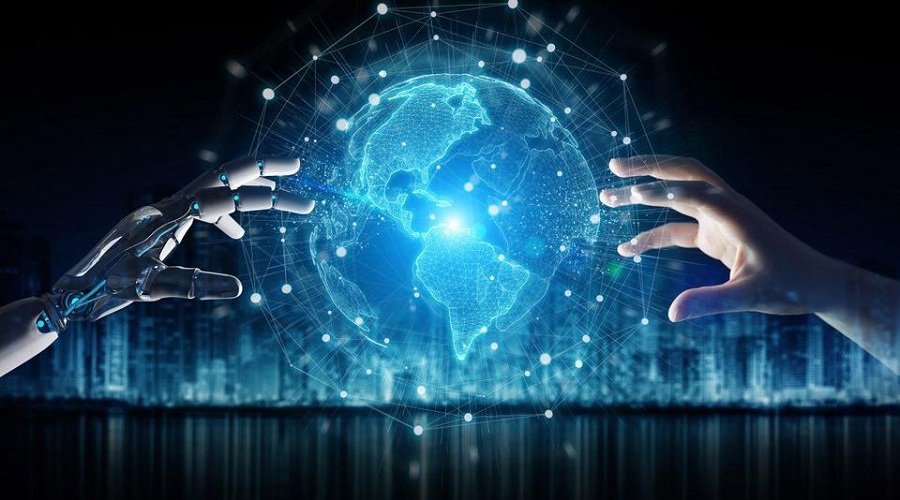 Machines have replaced humans, do you agree with this statement? Well, you have to be. We all live in an era which is full of machines and technologies and this is the reason why we are surrounded by powerful machines. The machines help us in our work and even can replace us. This is only possible because of innovation and technology. Here in this article, I will talk about one such technology which has helped us in the marketing field. The technology I am talking about is "Artificial Intelligence (AI)".
Basically, I will talk about its role in digital marketing agency particular. If you don't know what AI actually is, then let me start with its definition first.
What is Artificial Intelligence?
Let me start it with a simple definition. Artificial intelligence simply refers to the intelligence displayed by machines. AI also deals with building intelligent machines and empowers them to think about, respond to, and perform tasks like humans. It is associated with computer or robots performing tasks which are usually associated with human beings. And this is where you will see how AI helps in making the life easier of digital marketers.
What role does AI play in Digital Marketing Agency?
Data, analytics, and information are the most crucial things for every digital marketer. Things get complicated if there is no proper system of data or knowledge of how to use that data. This is where marketers hire an agency that incorporates AI efficiently to help the brand. Al helps you to understand the heap of data. So, let's see how AI can benefit you in your marketing agency.
-Targets Potential Customers
To know what your customers want to save a lot of time and this is possible only because of AI. With the help of smart ads, you can target the users who search for some particular queries. It also helps you reduce unwanted parts that are not important for you and thereby customized as per users' needs. AI makes it easy for you to know what your customers want.
-Enhancement in Return on Investment (ROI)
The first and foremost aim of every marketer is to get high ROI. With the help of analytics, AI makes it possible to get a high ROI from smart digital marketing campaigns. AI makes users experience more effective and ensure them multi-layer strategies. It will directly impact on customer experience as they will receive the exact information they asked for.
-Improvement in Search Engine Searches
The results generated through AI are highly accurate and can easily track search queries, navigation process, and purchase patterns. Earlier search engines weren't smooth as they are now; it is possible only because of AI. For example, Latent Semantic Indexing (LSI) which generates keywords is more relevant such as 'Google' and 'Android'. Both of them are different but are used together many times.
-Customized User Experience
The customers are increasing as the user base is growing. The thing which we need to understand is users' need and this is done effectively with the help of AI. Many smart digital marketing agencies provide the website with a chat interface. It allows customers to chat directly with the sales agent. The chat interface is available 24×7. What requires is to enhance the learning to give convincing responses.
-Fewer Error Rates
AI would have fewer error rates as compared to humans. It will help you provide incredible precisions, accuracy, and speed. AI will help marketers to provide accurate data, analytics, and information. Not only digital marketing agencies but also digital marketers can take advantage of AI in their marketing field.
Final words…
Artificial Intelligence is a prenominal technology that can work wonders for your overall digital marketing campaigns. AI is the most innovative technology in this era. It holds a huge potential for the Digital Marketing Agency as it is closely tied to machine learning. Using AI in digital marketing will help brands deliver an improved customer experience and provide more effective marketing strategies. With the help of AI, marketers will be able to make data-driven decisions for better campaign results.
So, if you want to enhance your marketing business then you must hire the best digital marketing agency that incorporates Artificial Intelligence in marketing filed. Get in touch with us for more interesting blogs. Till then keep reading and keep sharing!
---