Rising SEO trends to follow in 2021
We often come across people saying 'SEO is dying.' Being in digital marketing, you might have heard this as well. What do you think is it really dying? Do you really think the most indispensable component of digital marketing can die? If you think it is, then you're wrong because SEO is something that never dies and without which online marketing isn't worth doing. Let me tell you that SEO keeps changing and growing in the online marketing sector. And when the SEO trends get out-dated and no more are in use then people think that it is dying.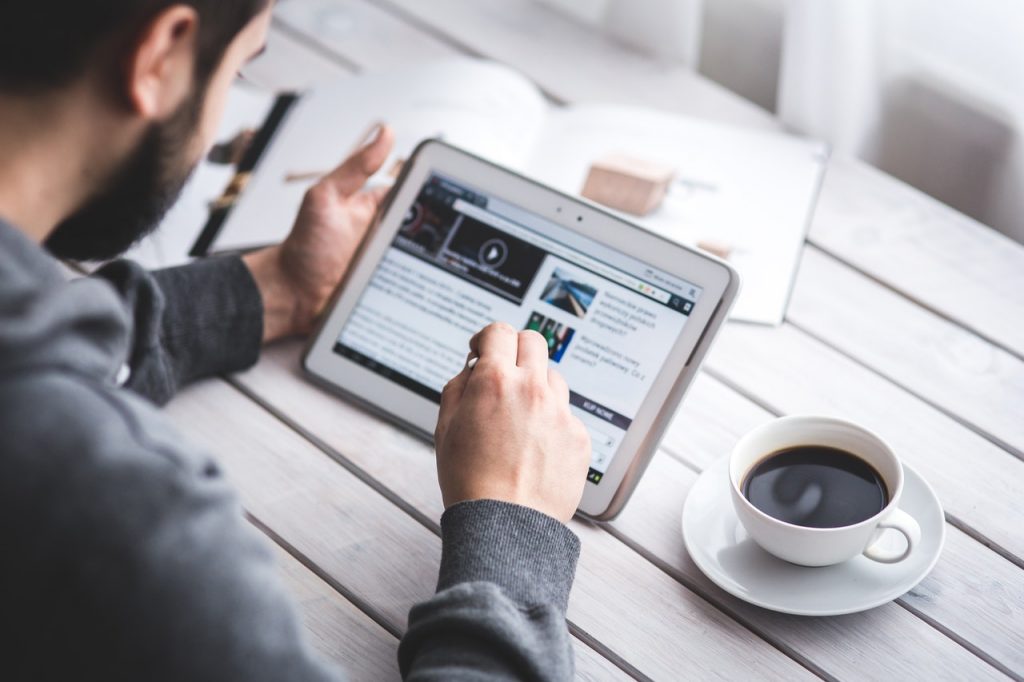 But the reality is SEO never dies rather it keeps changing and introducing new trends in the market. To stay up to date in the digital landscape, you have to keep an eye on rising SEO trends in 2021. Here you'll learn about top SEO trends taking place in 2021. The SEO trends will help you thrive in online marketing.
Curious to learn? Let's get a crack-in!
Top rising SEO trends you must leverage in 2021
Make sure you thoroughly read every SEO trend mentioned in the given list.
– Focusing on mobile SEO
Today, the world is driven by mobile and smartphones, right. The majority of the world's population use mobile devices to search for anything on Google rather than using computer, desktop, or laptops. Gone are the days when people would use such big devices to get search results. Being a digital marketer, you have to ensure that your content and website are SEO and mobile-friendly. Let me tell you that Google also prefers mobile-friendly websites because the majority of users search through mobile devices. Therefore, you also need to focus on optimizing your site for mobile users.
– Keyword research will be focal point
A keyword is an indispensable part of SEO without which it is quite impossible to rank a site on the very first page of Google's SERP. Now what exactly happens is that 50% of searches are zero-click searches. Why it is so? Because people don't find relevant keywords to click on. Without any click, you won't be able to generate sales leads and revenue for the business. Therefore, to empower your SEO you have to use a keyword research tool to find keywords that can actually drive traffic and sales for your business. Remember to find a long-tail keyword for your business. Thereby, do your keyword research patiently.
– Feature snippets will enhance SEO performance
What exactly featured snippet is? Whenever you search anything on Google, you get to see a box of content on top of the results page, right. The box containing information is known as featured snippets. Well, the snippet got introduced back in 2017 since then it has gained a wide presence in the online market. Moreover, it is a great way to get on the very first page of the results. No doubt, snippets steal traffic from competitors. So, make sure you enhance your SEO performance with featured snippets.
– Image optimization will capture the attention
No doubt, content is indeed a significant part of online marketing. But it doesn't mean you fill your website with lengthy irrelevant content just to bring traffic to your site. You need to incorporate some images to make your content look attractive and eye-catching. In fact, visual search has evolved tremendously because takes the help of images to understand what product and service are all about. In the future, people will use images to purchase products, gain information, and many more.
If you're using images and they aren't optimized, you may not get results of your choice. What you need to do is use relevant and high-quality images so that the search engine also finds it easier to crawl your site.
– Lengthy content is boon for SEO
I believe you know that search engine and SEO rank site having long content because these type of content contains more information than short content. Don't forget that long-form content gets a higher search ranking and also gets 3.5 times more backlinks than an article of average length. But don't compromise with the quality of the content. Also, make your content SEO-friendly. Well, if you aren't well-versed with producing quality content then hire content marketing services from a reputed agency.
The bottom line
From the above list, I hope it's clear to you why you should focus on leveraging SEO trends in your online business in 2021. With SEO trends, you have to pay attention to mobile SEO to generating long SEO-friendly content. Digital marketing is a dynamic field that keeps altering so make sure you keep updating with these SEO trends and go ahead of your competitors. If you want to know about us just learn about what we do here.
Also subscribe to our website to know what other trends are coming in the future.
---