Pros and cons of using Grammarly App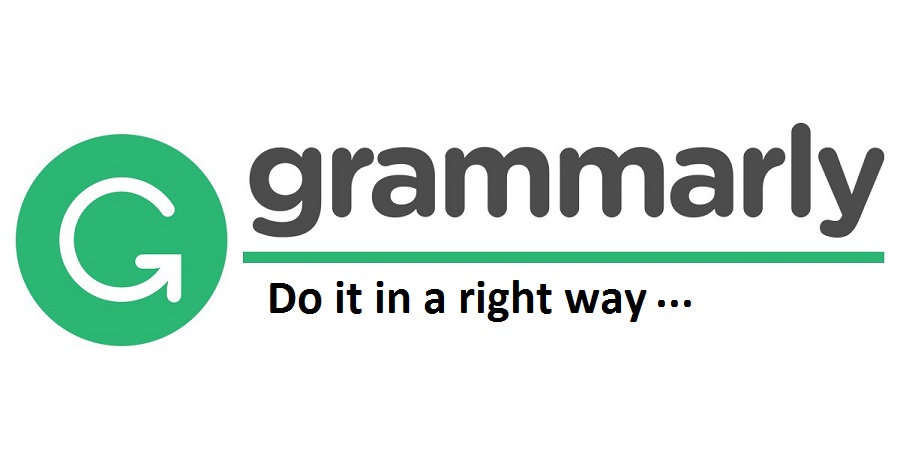 I am quite certain that each and every one of us might love writing, right? You put your thoughts and ideas into words, but are you sure that you know all the fundamental rules of grammar and you never going to make a mistake? Let's face it- you write content and post it on your site, now you get negative comments on the content based on your poor grammar. This is where you feel a need for a tool which can help you rectify your grammar right?
Well, you no need to worry. "Grammarly" will help you tackle this problem. Yes guys, 'Grammarly' is basically a grammar checker tool which proofread all your blogs and articles. Currently, the app is being used by almost 10 million users globally to rectify their posts, emails, and articles.
So, before I move further, let me tell you guys, I also use this tool for all my blog posts and it really helps me find out my mistakes. This app provides you both the pros and cons of it. Before you get started with this app, let me share some of its pros and cons with you all.
Here these are…
The Pros of Grammarly
Make Real-Time Grammar Correction
Grammarly app provides you the best way of editing your content in real-time. It checks your work and edit faster. You can click on the "check spelling and grammar" button to correct the mistakes that you made in your content. Grammarly is an automatic app which does its work in the right way.
Easy to use
This app is not so complicated, it's very simple to use. You just need to install the plugin or browser extension and log in as required. This app is perfect for those who need a bit of help in grammar knowledge. It will help you find out errors and rectify them easily.
Provides Simple explanation 
When something wrong is written or with incorrect grammar, then Grammarly gives you the simple explanation of those mistakes which you did in your content. It helps you understand your grammar mistakes so that you can learn to improve them. This is how you learn to become a better writer. It helps you mark proper punctuation marks in a sentence.
Highly precise/accurate
Grammarly app has a high rate of accuracy. And when you check grammar, accuracy is always is at top. You need to be aware of why it is asking you to change something and only accept if it's correct. Sometimes, it can misunderstand what you're trying to say or put a comma where you don't necessarily need or want one. Overall, it has a high accuracy rate.
Auto-save mode
This is the best feature of Grammarly as it provides you the option of auto-save mode. Suppose, you forget to save your content and later it got deleted. All your correction, time, and effort go waste. To save your docs, effort, and time, Grammarly helps you auto-save your contents or docs. That's why it is safe and secure.
The Cons of Grammarly
The free version is limited
Those who use its free version know that it is limited in nature. Let me tell you the free version of Grammarly app to correct your spelling or grammatical errors. This might be like cons to people, but it is an acceptable one. So, those who want more features must go for Grammarly Premium which is useful for those looking for a change in their writing skills.
It might not work on everything
Most probably, Grammarly doesn't work on Google Docs, which can be a fiasco for those who use this software all the time. You no need to worry as Grammarly is now beta testing on Google Docs. However, the beta version doesn't include Grammarly premium correction or the popup Grammarly Editor.
No way to change spelling form the US to the UK
The Grammarly strictly follows the spelling rules and the dialects of United States English, not British English or other English speaking countries with spelling variants. So, that's why there is no way you can change the spelling from the US to the UK. This can be a con for many people not belonging to the US accent or dialect.
Final words…
Guys in this final note, I just want to recommend you to use this app if English is not your first language. It will help you improve your understanding of grammar, spelling mistakes, and punctuation marks. With this blog, I made sure to provide you the best information about Grammarly and its pros and cons. So, you can prefer Grammarly if you think English is difficult and if it is not your native language. Not only you can use this app to improve your English, but you can also utilize this app to enhance or transform your writing skills.
Get in touch with us for more updates, till then keep reading keep sharing.
---