Do you really need Project Portfolio Management?
The word 'management' is the most crucial term for any business regardless of its size. You will agree with me if I say that without having a proper management, you can't succeed or achieve your business goals. Certainly, a proper management of business tools, resources, and files can help you know the performance of your business. Whether you are in digital marketing or traditional marketing, you will always need project portfolio management for your business. If you are still in doubt, then here in this article, I will talk about what project portfolio management is and why you need it for your business. Just keep on reading.
Let's now get started with what.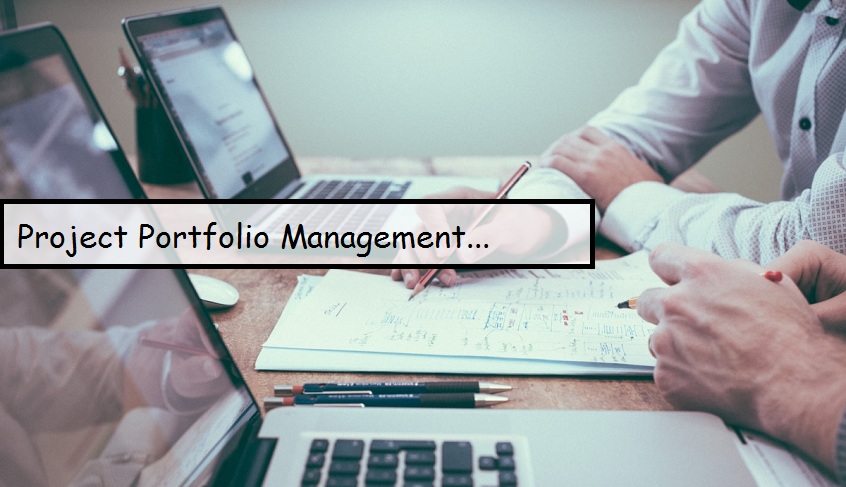 What is project portfolio management (PPM) is?
In generic term, project portfolio management is the method of managing business tools, technologies, and resources that a project manager uses. In fact, PPM provides managers and business owners a broad overall at all their projects. You must also know that portfolios are a record of financial assets and investment tools held by individual, financial intuitions, or investment firms. Moreover, portfolio management service also helps in capital growth, liquidity, risk diversification, regular returns, principal amount security, tax preparation, budget planning, and a lot more. Certainly, without PPM, organizations can make a lot of human errors in their project selection.
Now that you have idea about PPM, it's time to know the need of PPM for your business.
Some reasons defining the need of PPM for your business
If you really want to know how helpful PPM can be for your business then you must read the reason given below.
# PPM supports a company's strategy
The first reason justifying the need of PPM is that it records everything systematically and provides an accurate file of information pertaining to projects across all departments in order to make timely decisions. In fact, portfolio is a tangible way of customize strategy. It let companies to make the most efficient use of resources and understand the advantage of each of their investments.
# More focus on organisational goals
A company's goal is the most important thing for any marketer. Without setting a goal, you may not work efficiently because you will not know how to work and what to achieve in future. With project portfolio management, you are able to set a clear goal for your company to achieve in the future. Moreover, it also ensures that each individual in your company is working in harmony to achieve those goals.
Note: Curvearro has bagged the title of best digital marketing agency by SearchGnext.
# calculation of overall ROI
Return on Investment (ROI) is the most significant part of any company. Without knowing how much revenue you have yielded, you may not proceed further. Here PPM works in a right way to better calculate the productivity and ROI for your entire company. Don't forget that having an accurate prediction of upcoming profits will be advantageous to upper management.
# Keep away from bad projects
Every company wants to keep themselves away from bad projects, you are one of them. Certainly, there are some projects that get failed from the starting or they don't present profitable prospects. As a company, you will surely want profitable projects, right. Therefore, a project portfolio manager or management team will analyse a project before you proceed to start. They will let you know if there is something worth doing or not.
There are many other reasons as well above reasons are enough for you to understand why you need PPM. Now you must know about some PPM tools available in the market that you can use in your business.
A list of top project portfolio management tools
# Hive
So first PPM tool in the list you have is Hive. It is a project management, collaboration, PPM tool with AI-based analytics. The tool provides you powerful integration, flexible project views, and a lot more. The object of this tool is to efficiently work in a single platform. The tool is best for every size of business from 10 people to 1000.
# Liquid Planner
Another PPM tool is Liquid Planner. It is also best portfolio management tool available in the market. If you're looking for a clean visual experience with a lot of customization options, Liquid Planer is should your choice. You no need any advanced knowledge to understand this tool. In fact, the tool offers you amazing features to manage it properly.
# ProofHub
If you face any difficulty in managing your work the ProofHub is one PPM tool that can simplifies your working process. The tool contains a visually intuitive layout that helps managers and teams to keep their work in a proper way. With the help of this tool, you can plan, collaborate, manage, track, and ultimately proof your projects and tasks.
The bottom line
At last, I want to tell that the stability of every company depends upon the decisions its leaders make. The quality decisions will define the future of the company. In fact, every person working in that company will feel more secure for that reasons project portfolio management is required and plays a crucial role. I have talked about the need of PPM and some of its tools that you can leverage in your business. I hope you found this article informative.
If you want to read more such informative articles, just subscribe to our website also learn about our work.
---