6 Best low budget PPC Campaign tips to run in 2021
If you are into online marketing, you would surely know that Pay per click (PPC) campaign drives more immediate results than any other digital marketing method. In fact, small and medium size business can take advantage of PPC marketing campaign integrating it with Google Ads. Certainly, PPC is a great way to boost your advertising. 2020 year was a disaster for all and marketers witnessed a huge loss in their business. But now that we all have ventured in 2021, it's time to talk about low budget PPC campaigns that you can easily run and get immediate results. As a small business, you may not be able to afford high budget campaign after the 2020 Covid-19 pandemic. Therefore, you must go with low budget PPC campaign tips so that you can run them successfully in 2021.
So here I am going to talk about 6 best low budget PPC campaign tips to run in 2021. The tips will surely help you craft a campaign on a low budget. So let's make a start and dive in below.
Top 6 low budget PPC campaign tips to run in 2021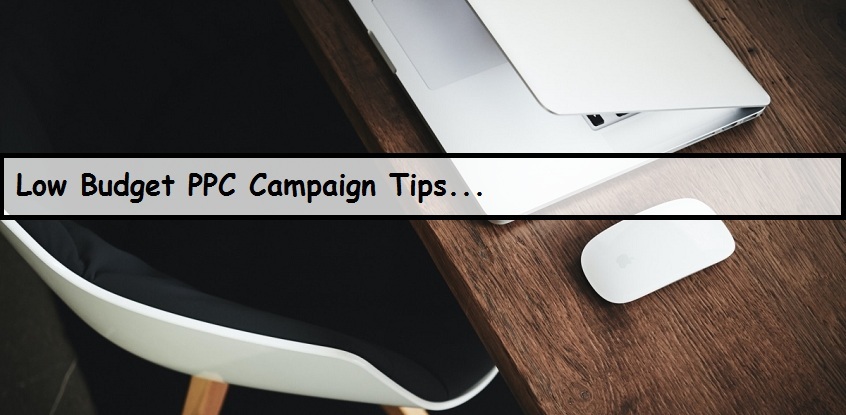 If you want to get more out of your PPC campaign then make sure you follow all the given tips –
1. Firstly determine your budget thoroughly
So before starting your Pay Per Click campaign, make sure you first examine the budget of your business thoroughly and then make a decision accordingly. Even you need to decide the maximum budget you're willing to spend each day. Now you have to compare this number to the average cost per click (CPC) for your industry, and then use that number to determine a realistic and main goal for your PPC efforts. Here your goals can include brand awareness, leads sales, and more.
2. Select low competition and specific keywords
As you know that this is the low budget PPC campaign, we're talking about. Therefore, you should have fewer keywords as per your budget. What you need to do is focus on one unique keyword and longer keyword. Therefore, make sure you research medium volume, low competition keywords within the industry with a keyword planer tool. Don't forget that brands with high budgets can easily target whatever keywords they want and thereby bid higher. This ensures them to get the top ad placement on Google.
3. Set your manual bids strategy
You all know that Google ads offer you the option to set manual bids; this allows you to set firm limits of how much you're willing to spend. Certainly, this option gives you power to control over your spending. As per the research, the enhanced cost per click (CPC) may be the most effective method for small budget campaigns. Moreover, you can customize and set your bid campaign to campaign. In fact, you can increase the bid limit while keeping it lower on others.
Curvearro is an award winning digital marketing agency recognized by SearchGnext in 2021.
4. Just utilize remarketing campaign
What is remarketing campaign? It is a process of using previous customers' list or customers' online activity to connect with them again. Well, remarketing campaigns an advantage of being highly profitable, and can even sometimes generate more results at a lower cost. It is because your audience is already familiar with your ads therefore you can more likely to appeal to them and their needs or interests. They're more likely to click, and more likely to convert.
5. Don't forget to optimize your landing page
Next tip you should focus here is optimizing your landing page. Well, it is easy to drive click to your ads but it doesn't mean you won't optimize landing page. Also make sure that the message on your page matches the intention of the keywords you have in your campaign. Certainly, people won't give you money just after a single click, instead think about what they are looking for as per your intent and place in their buyer's journey. Here SEO plays significant role in making your page more valuable.
6. Target small ad groups
Targeting small ad groups is very effective and helpful for you to drive more clicks and revenue to the site. The aim of running small groups is to target focused campaigns. You can create different types of keywords that are immediately relevant to each other. It ensures that you can create an ad campaign that's directly relevant to the specific services your audience is looking for.
The final words
Guys, PPC ad campaign is the best platform to provide you the great flexibility to conduct your campaign on low budget in 2021. Certainly, PPC campaigns can surely yield a good return on investment. You just need to analyse it properly so that you can get best out of your campaign. Also, don't forget to use the above given tips for your low budget PPC campaigns. If you have any query related to PPC campaign just contact us and learn about our work.
Also, subscribe to our website for reading out more interesting articles here.
---