How to create Lasting Impression on customers with Online Video Marketing
According to the study, people remember 95% of messages delivered through video than text content. With 10% retention, video marketing not only helps you get your business noticed but also helps you keep your brand on top in the online marketing landscape.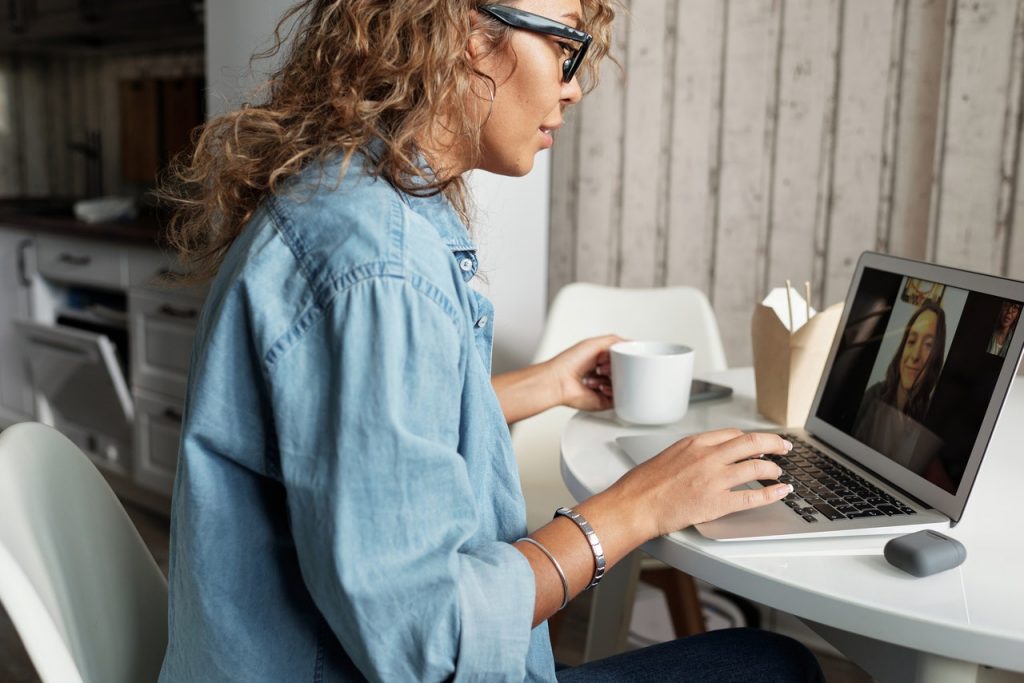 When advertising with video, you quickly attract the attention of your audience and expand your brand reach in the market. Today, almost 87% of marketers are already using video content in their marketing, no doubt, you would also be using it. If you are using online video marketing in your business, so are you able to create a long-lasting impression on customers? If yes, you would surely be generating high revenue in the business. And if not, then you need to create a lasting impression on customers. But how?
Well, you need to follow some ways that will be a next big hit for your video.
Let's get started!
Effective ways to create a lasting impression on customers with video
* Thinking out of the box for video marketing campaign
The first step you need to follow to make a successful video is to bring up a new idea. Thinking out of the box will help you create a video that will create a lasting impression on customers. Unless and until you launch a new idea and put it in the video, it won't help you grab the attention of your customers and help you retain them. Try to make your video interesting, unique, engaging, and informative so that it can leave a long-lasting impression on customers.
* Make your video mobile-friendly and mobile-responsive
The majority of people watch videos on mobile devices than desktop. It means people prefer mobile devices more than any other device also because it is handy and mobile (you can take it anywhere in the world). According to the forecast, by 2023, 2.72 billion people will be watching videos on their mobiles. It is a 6% increase from 2019 where 2.16% billion people were found to be watching videos on mobile devices. So make sure you optimize your video for mobile. Given are some ways you can follow to optimize your video:
– Keep your videos short
– Include an attention-grabbing thumbnail
– Write a compelling description on YouTube or anywhere across social media channels
– Make your font size large enough to easily read on the small screen as well
With these points, you will be able to create a mobile-friendly video for your users.
* Always optimize videos for search engines
No matter how many people you attract towards your video with paid advertisement, if it isn't optimized for search engines, you may not get free organic traffic. If you want to create a long-lasting impact on customers with your video, you have to optimize it. How do you optimize video for search engines? Follow the given points below:
– Like images, search engines don't understand video content as well so you need to provide a transcript so that search engines can easily index it.
– Don't forget to include keywords in the title and description.
– Add your video to sitemap as well
However, you can take help of video marketing tools to make the process easier for you.
* Create short compelling videos
The less is always more and it's true. No one has much time to keep watching a single video for so long. You might have also seen many lengthy videos containing irrelevant content. This marks a negative impact on the people you want to target. So, if you create a 5-minute video with no informative content, people will leave it immediately. That's why you need to make sure that the video you're creating is enough informative, relevant, engaging, and unique to attract the audience's attention fully. Your video should be 2-3 minutes long that's it.
Meanwhile, Curvearro is recognized as prominent digital marketing agency by SearchGnext in 2021.
* Include call-to-action button
The single-minded goal of your video should be to get a conversion rate. Without getting conversions from your video, you may not succeed in video marketing. So, how do you generate conversion from the video? Well, you need to add a call-to-action button so that audience finds it easier to convert themselves into potential customers.
– Get in touch
– Contact us
– Request a trial
– Click to a landing page
Final words
If you want to get the most out of your online video marketing then you must follow the ways that can help you leave a lasting impression on your customers. Producing a video and it's not yielding relevant results than your video isn't worthy to even watch. Don't mind! Just follow the ways (as instructions) so that you can easily create a long-lasting impression on the audience as well as customers. You can also read out our work and know what work we do.
Don't forget to subscribe to our website if you want to read more informative articles on online marketing.
---