Online Marketing: Everything You Need To Know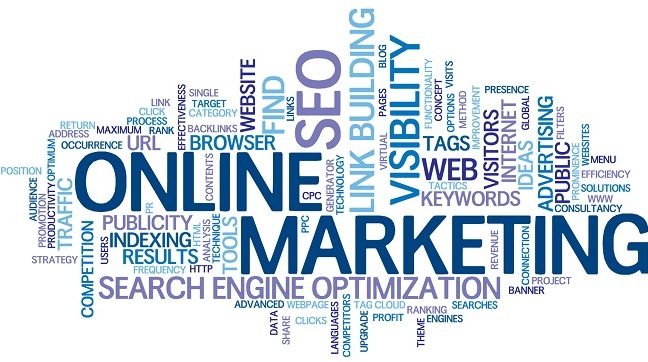 Today, almost every person is using the internet for everything- learning, communication, entertainment, shopping, etc. and without internet, I don't think we can do any of our work. More and more people are coming online today. And this is the opportunity that businesses seek to promote their goods and services online to get more lead generation and make sales. Marketers use the website, YouTube channels and other social media platforms to market their products online.
In this article, I will explain to you everything about online marketing, its various types available in the market and lastly its pros and cons.
So, let me start with the basics first!
What is Online marketing?
Online marketing is the practice of selling goods and services via the internet. Basically, online marketing is a good form of promoting your business or brand online so that all the potential customers get to know about your company's website and the products which are being offered by you to your customers.
Furthermore, online marketing is also known as digital marketing. Nowadays, everything is online from grocery shopping to clothes shopping, etc. are available to customers on eCommerce websites.
Now, let's move on to the types of online marketing!
Types Of Online Marketing
Basically, there are 7 types of internet marketing that includes:
1. Search engine optimization (SEO)
SEO is the process of optimizing websites and digital content of marketers to improve their search engine ranking on Google. It helps marketers to maximize the number of visitors to a particular website. However, the search engine algorithm continues to change, making it essential for online marketers or businesses to stay up-to-date with best practices to get the high ranking for relevant keywords.
2. Social media marketing (SMM)
Social media marketing is the best free practice for businesses for building brand equity, improving customers service, reaching new customers and gathering customers feedback. Marketers can acquire attention and sales through the use of social media platforms such as Facebook, Instagram, YouTube, Twitter, LinkedIn, etc. If you want your company to connect with customers in a profitable way then you need to create social media content that delivers valuable content to others.
3. Email marketing
Email marketing is an attempt to generate sales via the internet. It allows you to direct content your customers and drive potential customers to your website. By using email you can send marketing messages to your customers and inform them about updates, exciting offers, etc. in a matter of minutes. Email marketing is more about the personal form of marketing where you get in touch with a person, send them a message, ask their queries and provide them with a solution.
4. Affiliate marketing
Affiliate marketing can be described as referral marketing. It is the method of earning a commission or passive income by promoting other people's or company's products. What you need to do is to find a product you like, promote it to others (through your blog posts), and earn a profit on each sale that you make. In this type of marketing, any business will conduct a program that pays commission to external websites or individuals to drive traffic or generate traffic to their website.
5. Paid advertising or Pay-Per-Click
Paid advertisement is the form of marketing where the marketer pays to show his ads on search engine and other online platforms such as Twitter, Facebook, LinkedIn, YouTube, and Instagram. Whereas, PPC means the advertiser will pay a fee each time a user clicks on one of their ads.
Furthermore, paid advertising on search engines like Google is often referred to as "search engine marketing" or "SEM".
6. Influencer marketing
First of all, an influencer is a person who has a large number of fan following on the internet. And influencer marketing refers to marketing where you work with an influencer to promote your company's products and services to their online platform. You can also say influencer marketing is only available to a large brand that can afford to work with big-name celebrities.
7. Content marketing
The last form of online marketing is content marketing. It is a strategic marketing approach which focuses on creating valuable, relevant, informative contents to attract and retain a potential audience. It eventually derives profitable results from customers. Marketers can write contents about their products and services to inform their audience. Furthermore, content marketing works with social media marketing and SEO.
This article that you're reading is a form of content marketing.
Now, let's see the pros and cons of online marketing!
The Pros Of Online Marketing!
Helps in building effective customers relationship with the business.
Provides you quantifiable results only by just clicks, visits, sign-ups, and purchases.
Offers a wider reach to customers. It is not confined to a particular place.
Provides flexibility to both customers and marketers.
Gives you a smooth online transaction experience.
It is very cost-effective, economical as compared to traditional marketing.
The Cons Of Online Marketing!
There are chances that you get stuck into unethical and fraudulent practices in internet marketing.
Online marketing requires special expertise to understand search engine technology, advertising technique, content creation, etc.
Inaccessibility in rural areas. Illiterates and elders may not get the advantage of online shopping.
You might get negative feedback from customers about your products online.
Conclusion!
Online marketing has become the most important form of marketing these days. Every marketer and business has shifted his focus from traditional marketing to online or modern marketing. If you want your business to get more success then you must make a move and jump into the bandwagon of online marketing.
You only need to make sure from above 7 online marketing types which is best suitable for you to start your online marketing career with. And also keep the pros and cons of online marketing in your mind they will help you in the future.
So, let us know which online marketing type you want to start using for your business? You can also hire online marketing agency for better start. For more updates get in touch with us till then keep reading.
---