Now it's time to create a powerhouse strategy with content marketing.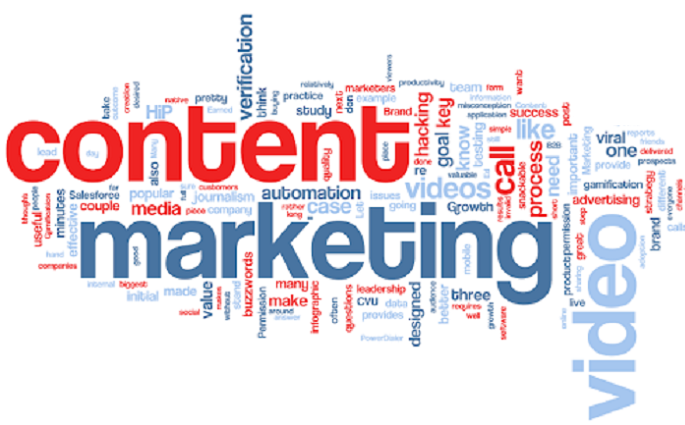 Digital marketing is a vast and dynamic field. It requires great efforts and strategies to win the race. The race here can be won when strategies are applied effectively. Now the question is which strategy to follow? There are plenty of strategies to invest in and which one is more worthy and brings benefits to a business. How exactly to know this? Guys, stop banging your head against the wall. "Content Marketing" is the one such strategy that can add grandeur to your business.
Well, investing in content marketing alone might not bring you the desired result, why? Because Search Engine Optimization is a part of content marketing and if you won't pay attention to it then you will stay behind in the competition. Folks, this article will shed light on the strategies of content marketing. Let's start now.
A well Integration of SEO and Content Marketing
Before I talk about the strategies of content marketing, you must pay attention to the integration of SEO and content marketing. Well, marketers get confused between SEO and content marketing. But the reality is that you should always use these two strategies together.
SEO is the process of optimizing content and make it visible on top of the SERPs. SEO helps people find your content easily. Whereas content helps drive more traffic to your website and enhances your search engine ranking. So a successful content marketing strategy always requires an integration of SEO.
Now let's move to create strategies with content marketing (and SEO).
Effective ways to create power house strategies with Content Marketing
1. Examine your target audience
The first step in creating a strong strategy with content writing is to examine your audience. You need to understand their likes, dislikes, preferences, interests, and pain points. When you know your target audience, it will help you examine whether your content is shown to right audience or not. This way you save time and efforts, and mind you, if you're targeting the wrong audience with your content, it will be harder for you to rank in search pages. So make sure to invest dedicated time to know your audience.
2. Focus on research
Once you're done with examining your audience, you need to research what type of content you need to produce to target a particular audience. Research is an indispensable part of content marketing without doing research on a particular topic; you won't be able to produce engaging content. So produce content that is unique, authentic, relevant, and informative.
3. Find the right keyword for your content
Keywords are the most significant part of both for content as well as for SEO. When you invest the right targeted keyword in the content, it becomes easier for people to find your content on the internet. Likewise, keywords help SEO determine the rank of your site on the search page. However, you need to optimize your content time-to-time so that you get more opportunities to rank higher on the search engine results page. Make sure not to do keyword stuffing other Google will penalize you for that.
4. Produce high quality-contents
People as well as Google both like content that is quality-driven, unique, relevant, and well-informative. When you produce quality content not only your readers engage with them but also you get high ranking on Google. Make sure you write content that is easy-to-read and can easily target your audience. The best part is users will also share your content on social media platforms if they find value in your content. So bring value and enjoy the results.
5. Creative storytelling
No matter how well you write content, but if your content is boring in reading then people will stop there immediately. You are required to produce content that is engaging and interactive. And it is only possible if you produce a creative story that can resonate with your readers. Moreover, you can also share your story because people like reading stories that are based on real incidents.
Final takeaway
I hope this article was enough informative for you to create powerhouse strategies with content marketing. Digital marketing is ever-changing field if you want to win the race here then you must need to abide by the rules of content marketing. Make sure you integrate SEO with content marketing so that you can see more results that drive value to your business. So what are you waiting for? Start creating your content marketing strategies now!
For more updates get in touch with us till then keep reading and keep sharing.
---