Now Google Ads support manager accounts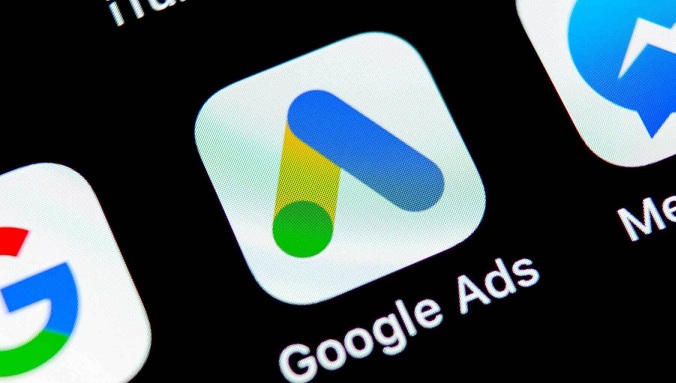 Hello guys, hope you are doing well! in this global COVID-19 pandemic. This article brings good news for all the digital marketers out there who advertise tremendously with ad networks like Google Ads, and Amazon Advertising for others. So when your business is integrated with multiple ads networks, you will definitely need a tool where you can manage all your ads in a single place. This is where 'Google Ads Manager' comes to play its role. Many of you might be using this app for sure.
Now the good news is that you can see all your ads account on mobile devices. Interesting, right? But how? Recently, Google Ads app has started supporting manager account which allows seeing all ads account in the mobile device.
Do you want to know more about this recent update? If yes, keep reading the article then.
Recently, Google Ads started supporting manager accounts
Few days ago, Google announced that now Google Ads will support manager accounts to access all the ads account in a single place. So when you sign into the app, you will see any manger accounts at the top level. Read the statement of Google, "The mobile app for iOS and Android for Google Ads now supports manager accounts. Google said that we're launching manager accounts in the mobile app so you can easily view and manage all of your Google Ads accounts in one place."
Now, when you sign in Google Ads account, you will see the manager account at the top level. Moreover, the increment in optimization score can be seen on the main manager account dashboard in the Google Ads app. This means, Google just added optimization score to all account overview pages in the web UI and apps.
What specific features are of manager accounts in the Google Ads Mobile app?
Whenever Google updates anything, they likely to add specific features related to it. This time also manager accounts bring features in the Google Ads mobile app. Let's read the features below.
Helps you improve performances at scale with optimization score, and prioritize recommendations across all your accounts.
It can manage campaigns and compare performances across your accounts.
You can use push notifications to monitor accounts, whenever you are.
It allows you to discover business-wide trends and performance insights for all your accounts on the overview page.
These are some of the features that give you new insights to your ads accounts.
Are you still wondering why use manager account? Read below.
For any agency that uses multiple Google ads account, a manager account is a powerful tool that helps save time. A manager account is a Google Ads account that lets you easily view and manage multiple Google Ads accounts from a single location or a place. Below given points will help you know what you can do with manager account –
You only need to sign in to access all clients Google Ads accounts and also other manager accounts.
You can create and manage campaigns for your client's accounts from within your manager account.
Use alerts to efficiently monitor all of your linked accounts.
Quickly create and link Google Ads accounts from within your manager account.
From a single place, you can search, navigate, and manage all your accounts as well as you can easily read the dashboard.
To make the billing process easier, you can just one simple monthly invoice for all your client's accounts.
I hope after reading all the points above, you now know why you should use manager accounts for your business. There is no doubt that a manager account is a good option for large advertisers having more than one Google accounts. Moreover, a manager account may also work for third parties such as agencies and other online marketing professionals who manage multiple client's accounts or a large number of campaigns.
Note: up to 20 Google Ads account (including manager account) can be associated with a single email address. For managing more than 20 accounts, a manager account is the best option for you.
What more you need to know about the update?
No doubt, the manager account is designed to help both advertisers and publishers streamline the ads and allowing brands to manage and deliver ads to multiple audience locations from one place.
Furthermore, manager account support makes it easier to get top-level performance data across your accounts on your mobile device. Here you also get push notifications for your accounts. However, the update is great for those who hit "Apply all" buttons in the recommendation cards on the overview pages. Google Ads is a great platform which is designed to help small as well as medium-sized publishers monetize their website in an easy to use format.
The final track
Google Ads manager is a powerful tool as it allows users to target specific audiences based on a wide range of factors such as language, geographical location, browser, device type, operating system, and internet connection type. So businesses that are using multiple ads accounts on a different level can easily use this invaluable tool. Now Google Ads has started supporting manager accounts in mobile devices also. It means you have access to track and check all your manager accounts from a single place on your own device.
Subscribe our website to keep yourself updated, till then keep reading and keep sharing.
---