Top 5 Mobile Marketing Trends For 2021
Presently, the industry which is flourishing more than anyone else in the digital marketing is mobile marketing. Earlier, this industry was a small segment of the entire digital marketing but now it has become a biggest part of it. So much that without leveraging mobile in marketing, marketers can't promote their products to a large number of audiences and can't achieve marketing goals. You don't believe? According to research, more than 70% of web traffic happens on a mobile device. Certainly, mobile marketing is dependent on users' behavior. Since we have ventured into the New Year, as a marketer, you should know how you can improve mobile marketing. Isn't it? To improve mobile marketing, you must learn about mobile marketing trends that you can adopt in 2021.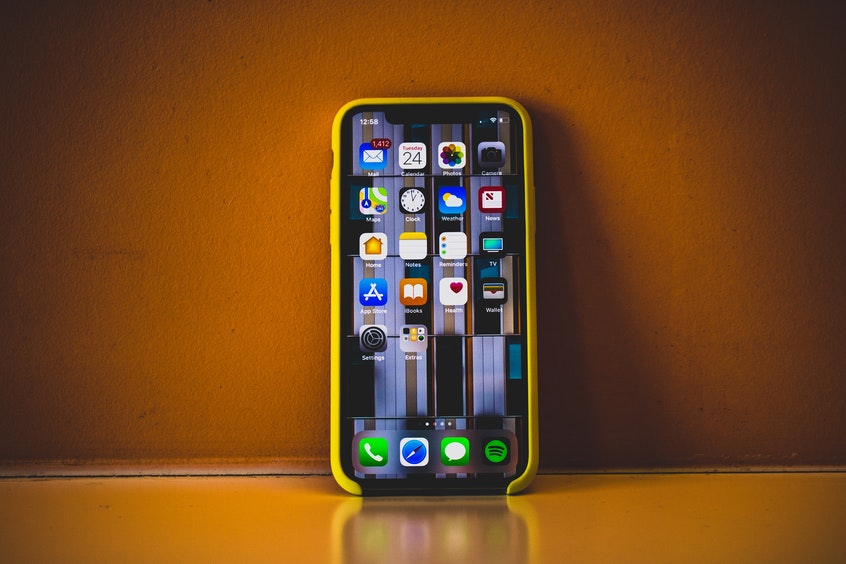 Therefore, in this article, I am going to enlist top 5 mobile marketing trends for you. Just keep reading below.
Follow the given 5 topmost mobile marketing trends to leverage in 2021
Wanna improve mobile marketing? If yes, thoroughly read even mentioned trend given below-
1) 5 G will dominate the industry
5 G would be one of the healthiest trends in the present as well as coming years. Gone are the days when people will keep using 2G, 3G, and 4G technology for the fastest internet connection. Now the industry is working on launching 5G technology to provide enhancing experience to users. Let me tell you that this new internet connectivity speed guarantees be 400 time faster than 4G. The bandwagon of 5G will lead brands to create richer splendid experiences. In fact, it is believed that 5G will better perform when leveraging with AR experiences. No doubt this mobile marketing trend will add glory to your business as well as boost the user experience.
2) More payment option available
According to research, over 50% of consumers will use mobile devices for purchases in store by the end of 2020 and beginning of the next year that is 2021. This will give rise of mobile wallet apps more than classic credit or debit cards. Therefore, marketers need to go with current trends having POC devices with NFC technology that will permit with mobile wallet apps. No doubt, mobile payment brings benefit to both consumers as well as marketers. It is very fast process than taking card out of your wallet and making payments. With mobile wallet, you can easily make more than one payment a single time.
3) Leveraging chatbots on social media platforms
Today, almost more than half of the world population spend time being on Facebook, WhatsApp, and Instagram, right. Marketers need to look at with a marketing prospect to take advantage of it. How? Marketers need to bring their services to messaging apps by adding chatbots or AI bots programmed to it. It will help them solve the queries of their customers and provide more information on specific things. Chatbots are proficient in giving instant answers, resolve complaints, and offer additional help with registration process. You can also go with this trend in 2021.
4) Power of Social media
Can you forget social media in any case? No not at all, forgetting social media means losing the marketing battle. Undoubtedly, social media has already been a great part of digital marketing since many years. And it keeps growing and taking new shape with each passing year. Majority of consumer access any new product via social media only because social media has its own advertising platform. This makes it a perfect channel for mobile marketing. Therefore, social media marketing is one of the powerful trends that you should pay attention to.
5) Video marketing
The last but not the least trend of mobile marketing in the list is video marketing. Today, people prefer to watch video more than any other content. It is because videos easily attract the user's attention and make them to watch the video till the end. No doubt, a two minute video is more desirable than reading out a lengthy text. In fact, 87% of companies' use video marketing and video marketing boosts organic website traffic by 157%. So you can also produce relevant, unique, and short videos for your product.
The bottom line
Mobile marketing becomes a significant pillar in the overall foundation of a business. You just can't ignore it because it is no more an option rather a need. Not updating yourself with mobile marketing trend will result in loss of your business. So make sure you follow the above trends and implement them in your marketing strategy to get the desired results. Well, you can contact us if you have any doubt and also read our work to know more about us.
If you want to read more trends related to marketing then subscribe to our website.
---