Let's Talk About Multichannel Marketing Plans.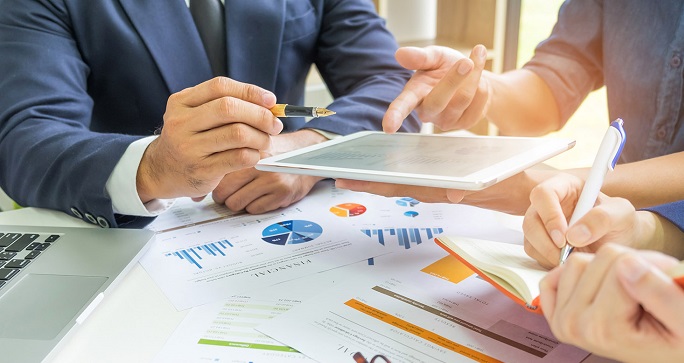 Multichannel marketing, I assume being in a digital marketing world, you might have heard this word a lot. And it should not be anonymous to you because if you do any business you know that where and which locality you are expanding your business to. And multichannel marketing means having a wide number of marketing channels to communicate or interact with customers. But can you maintain it without implementing the proper plan? The plan is very important in any kind of marketing and when we talk about multichannel marketing, the plan seems to be a vital part.
So let's start talking about multichannel marketing plan.
What multichannel marketing plan is?
In very simple words, multichannel marketing plan is a communication plan. It focuses on using a variety of inbound marketing techniques, channels, and types of content to fetch new customers and keep existing customers coming back over and again. Moreover, a multichannel marketing strategy relies on both digital and traditional marketing. It uses many forms of communication to reach customers across multiple channels.
So the marketers who develop multichannel plans focus on specific aspects of the entire customer journey. But the important thing here is to know the difference between multichannel marketing and digital marketing.
How multichannel marketing is different from digital marketing?
In the introduction, I have told you that multichannel marketing is a mixture of both traditional and digital marketing. But what makes it different from digital marketing is the main question here. So let's discuss here.
In multichannel marketing, marketers can use traditional ways to market their products and services. For example, TV commercials, print ads, billboards, Pham plates, etc. These marketing forms can target those particular audiences who are living in rural areas and don't have access to the internet. So this makes multichannel marketing broader in the category.
On the other hand, in digital marketing, your only focus on digital channels such as social media platforms, search engine marketing, mobile marketing, lead generation, search engine optimization, etc. It simply means you only want to enhance your online reach across the web and worldwide. So this is the basic difference you have between digital marketing and multichannel marketing.
Let's move further and talk about the multichannel marketing strategies.
The best strategies you can't ignore to add in multichannel marketing
#Knowing the target audience
The first strategy to implement in multichannel marketing is knowing about your target audience. It's obvious that when you are doing this kind of marketing, you would be using various channels to target your audience and establish a good communication channel. You have to examine which channel works best for your business model.
#Have cross-channel integration in marketing strategy together
The next strategy is about integrating your various social media channels to other different marketing channels. It simply means you can add your Facebook page link to your emails, incorporate a Twitter feed, and hashtags in your television ads. The more you connect your customer to your brand, the better your strategy will be. Link and connect different account to different channels to boost your brand.
#Pay attention to your customers experience
The strategy of your multichannel marketing should be well-enough that can clearly convey the information directly to your customers. What is the use of such a channel which is not fulfilling the requirements of your customers? Therefore, you need to keep checking the after-sale services and customer experiences about your products. Try to make consistency across all platforms because it will surely bring you success in the marketing.
#Measure your marketing results
There are some marketers who sit quietly after running their marketing campaigns. This is a blunder that they make. You have to invest your time to collect data, information, and metrics to check the performance of your campaigns rather than sitting quietly. When you measure the results, it helps you allocate resources, time, and money for the next marketing campaign strategy.
Final words
Multichannel marketing is the best way to enhance business products and services in the market. However, sometimes it becomes strenuous to maintain it because you are using multi-channels to expand your business. But you can still maintain it if you follow the above strategy properly. To run multiple marketing channels, you have to integrate strategy to your business.
Subscribe our website to read more marketing strategies. Till then keep reading and keep sharing.
---