How to increase website traffic through Google?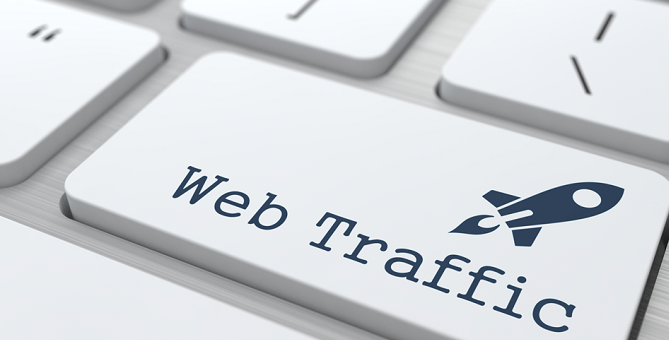 A good business website is like having an extra employee. One who becomes the face of your company, works 24/7, gives information, answers queries and even makes a sale. And there is no other option; if you have a website then your business needs visitors. The more the customers, the more your website ranks higher in the search engine result page.
So what happens when you don't get the visitors to your website? All your efforts of maintaining your site go waste. Don't worry! Quantity (visitors) is not the most important thing you should worry about. Rather you need visitors who perform the actions that you want them to perform on your site such as purchasing your products, subscribing to your email, newsletter, or downloading your PDF file.
Therefore, the real question arises here is how to gain more traffic to a website through Google?
This article will help you answer this question. It's a simple guide to increasing website traffic using Google.
So let's get started.
Effective tips to increase website traffic through Google.
– Advertisement
It is one of the most effective ways of increasing the rank or traffic to your website. You can take the help of Google for advertising your brand products and services in the digital market. Paid search, social media advertising, and display advertising are all excellent ways of attracting customers.
– Get Social
Google gives you the great opportunity to produce enough marketing content and share them in public. You can say it is one of the best ways to increase website traffic by using social media channels on Google to promote your content. There are hundreds of apps available on Google, you can use them and increase the traffic to your website.
– Pay Attention To Bots
The most important visitor you care about the most is 'humans'. But you need to pay attention to bots too. Bots are computer programs designed to roam the internet. For example- Googlebot is a program Google uses to crawl your website for the purpose of indexing Google search. So if you don't allow it to access to your site, you will exclude yourself from Google.
– Collect more Keywords from Google Planner
To expand the reach of your Google Search, you need to identify the keywords people use to search for your products. Google Keyword Planner is the best research tool that helps you get potential keyword ideas. You should focus on a limited amount of keywords that matter to your business.
– Google Adwords
You can make use of Google Adwords for free keywords. When it comes to the promotion you have to get paid for running your ads and you will also get paid on clicks which you receive on your ads.
– Make Use Of SEO
For any website, SEO is one to rank organically in search engine. You need this to optimize just to please Google so that it can rank you on top of search engine. SEO is the most effective ways to help your business in the long run.
To sum up, Google gives you various other options to increase your website rank. Google displays network, mobile ads, search keywords, video advertising, etc. You can use the above effective tips of Google to increase your website traffic and ranking.
These Google strategies related to website marketing can really help you in your business in the long run. Get in touch with us for more updates.
---