How to choose best e-commerce platforms?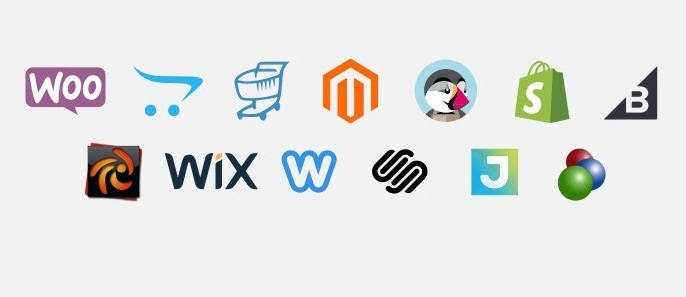 Will you agree with me if I say e-commerce platforms define the future of the marketers? Well, most of you will agree, right! With the growing pace of technology, e-commerce has become the most dynamic and flexible part of the business. And ensuring the best e-commerce platform is not as straightforward as it seems. In fact, you can say it is one of the most important decisions that are taken by marketers for their e-commerce venture. Why it is so? Because there are almost 400 e-commerce platforms globally (as per Datanyze), which is quite a lot considering before selecting the right one.
In order to help you decide the best e-commerce platform for your business, I have brought details of all some factors and considerations that you need to keep in mind while choosing the best e-commerce platform that hit the market in 2019.
Some important factors while choosing e-commerce platforms!
Following are the best and significant factors that will help you in selecting the right e-commerce platform for your business.
– Price of the Platform
It is important for every marketer to consider his budget while choosing an e-commerce platform. As different platforms offer, different features at varying prices. Some platform offer low flat rate & some offer low base rate. But do not forget to consider the features that each e-commerce platform offers. It's important to identify the features you need, and then identify which platform is offering you those features at the lowest price.
– Accessibility of Themes
Theme is what makes your online presence unique and catchy. Most eCommerce platforms offer a different variety of themes to select from. You can choose a premium theme to make your website unique. And you can make unique shopping experience for your customers. Unique and quality themes will add color to your eCommerce site.
– Technical support provided by e-commerce platforms
Technical support in your eCommerce platforms has a great advantage for your business. Some platform offers support during the business hour in their time zone, and others offer 24×7 support services. You also need to consider the type of support that is being offered. As some platforms offer support online, or via chat, email. Without good support your customers can't access your site, and can't complete a purchase thereby you lose business.
– Characteristic or Features
E-commerce platforms have different features to offer. Such as built-in feature with App integration (like Mail chimp or Ship station). You can look for the basic functionality offered by platforms as built-in marketing tools like newsletters, abandoned cart emails, daily deals, etc. these eCommerce platform features are essential to growing your business.
– Safety & Security
Online security should be at top-notch while doing eCommerce business or choosing the eCommerce platform. E-commerce protects the information of their consumers. So make sure your eCommerce has data backups, fraud prevention, and PCI compliances. And be aware that your eCommerce website is protected from hacks and data theft.
Way Forward!
The first essential step in starting your online store is to decide the eCommerce platform. You just need to determine some factors such as costs, flexibility, scalability, and functionality. You can go through above-mentioned factors to establish your successful online business profile. Make sure you avoid pitfalls that we often see brands make while selecting software. So the best eCommerce platform will give you the opportunity to grow.
Now, you have effective methods and factors to make the optimal decision for your online business. For more information get in touch with us till then keep reading.
---