How to boost your site traffic with the Image Search Swipe Up feature?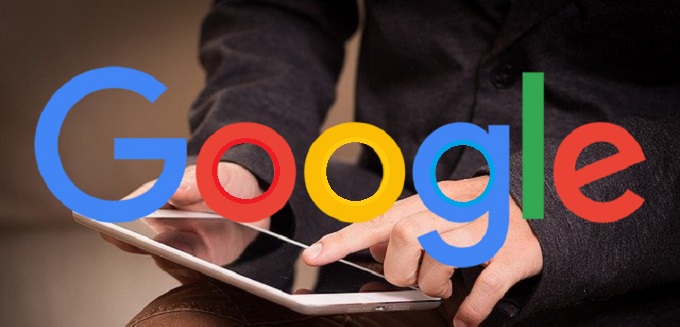 Do you want to know a new method that can help you get traffic to your site? I don't know how many of you find it new because it was introduced last year. Let's start talking about it. The tech giant Google is the lord for everyone in the digital marketing world. To make the site SEO-friendly and enhance performance, Google always does significant things for webmasters. Likewise, Google images added the feature called 'swipe up'. It improves the overall searching experience of users and enhances the click-through-rates for webmasters. The feature was previously worked in beta testing and finally, the feature was officially made by Google. Now the feature has become the most significant one as webmasters can use it to fetch real-time traffic to their site. Keep reading to know how you can use this feature to boost your site traffic.
Let's make a start.
Google said image search swipe up increases your site traffic
Recently, Google has confirmed that image search swipe up is a good feature as it can increase the traffic to your site. Guys, ten months ago Google images added a swipe up feature where it loads the web page the image is hosted on. The feature is powered by AMP and it makes it easier to see the source website when you select an image. Malte Ubi from Google said that this feature has proven to be great for site owners. He said it leads better click-through rates from Google image search and more traffic to your site. Users love it and the site of your traffic goes up.
In an official statement, Google said, "Swipe to Visit uses AMP's prerender capability to show a preview of the page displayed at the bottom of the screen. When a user swipes up on the preview, the web page is displayed instantly and the publisher receives a pageview. The speed and ease of this experience makes it more likely for users to visit a publisher's site, while still allowing users to continue their browsing session,"
How swipe up feature helps you get the traffic to your site
– Create your own unique images
The first step to getting quality traffic to the site is by creating your own unique images. There are many webmasters who use stock photography which is fine. But if you constantly use it, then you will do injustice to your site. The stock images lack personality and don't reflect your brand. Therefore unique and original images will beat out stock images any day of the week. However, sometimes you use stock images because you don't have the resource to create custom images. If you create your own images, it will have a direct positive impact on your SEO. So if your images are original, high quality, and visually appealing then they will get higher clicks more than stock images.
– Use relevant images
Another point which helps you boost the traffic to your website is the use of relevant images for Google images to swipe up them. Suppose, your website is about selling the product but your images are based on actor and cricketer, then visitors will bounce back from your website. If you want to prevent this happening then you need to use images that closely correlate with your topic. You can take the help of infographics to create relevant images for your website. Infographics can fetch thousands of visitors to your site and build your authority in no time. Make sure you use images that are the same as your niche. It will also improve your image SEO.
– Optimizing images for Google
The next point comes in driving traffic to your site via swipe up images is optimizing images for Google. If you don't know then let me tell you that the Optimization process of images is the same as optimizing pages on your site for Google. The interesting thing is that images rank higher than a page. If you optimize your images then people will likely swipe up the image and click more on it get access to your site. The optimization process makes a good chance for you to get good rank on Google SERP. You will lose the rank if you don't optimize.
Final words
Swipe up feature in Google images is the good one as it can fetch you lots of traffic to your site. Above I have discussed the recent update of Google on swipe up feature you can again read that. Furthermore, I have also discussed the important points on how swipe up feature can increase the traffic to your site. You can work on these tips to boost the traffic to your site.
Kindly comment below to let us know how you find this article. For more updates get in touch with us till then keep reading and keep sharing.
---