How SEO works in the real world?
We all know the power of SEO in the digital marketing world. They are search engine answer machine which exists to discover, understand, and organize the internet's content in order to offer the most relevant and authentic results to the questions searchers ask.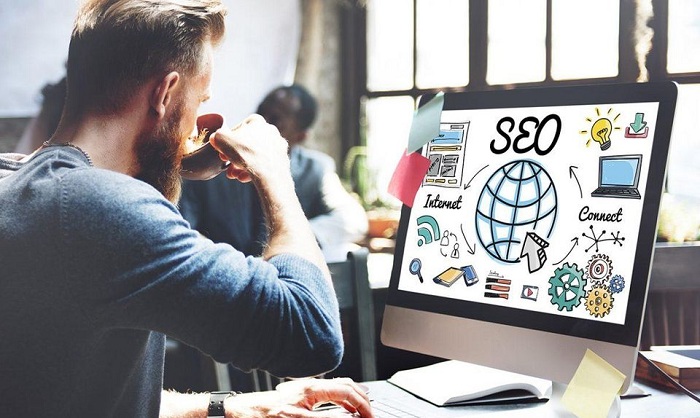 Besides SEO is certainly intricate, sophisticated, and demands continuous testing in order to be used as a successful means of expanding a particular brand or business's reach/revenue. Do you know what the work of SEO in the real world is? It's important to know the work of SEO as without knowing it you can't properly utilize it in your marketing strategy. So let me first clear you with the concept of SEO.
What is SEO?
SEO stands for Search Engine Optimization. It's a procedure of optimizing your website to get organic or un-paid traffic from the search engine result pages. It also improves the visibility of websites over search engine results by adding relevant keywords.
Put differently, SEO involves making certain changes to your website design and content that makes your site more attractive to a search engine. You do this because so that search engines can display your website as a top result on the search engine results page.
Let's see how SEO works in real-world?
The work of a search engine is only to make sure that it provides the best service to its users. It means delivering high-quality content and also the relevant results that searchers are looking for. So, let's read the overall working process of SEO in real-world below-
Thorough Research and Analysis
The crucial point for digital marketing services are research and analysis. Before starting any project, we all do some research whether it's competitive or not, about project competitors, relevant keywords that make a website rank better.
Competitor Analysis
It's about analyzing your competitor's work, keywords and activities and sees what are the strategies they're following and getting good rank than you.
Utilizing SEO tools
Use different tools to see which one is working for your business strategy or not.
Website Analysis
Complete analysis of website includes webpage speed load, URL structure, internal linking, title tags, Meta description tags, and content.
Link Building
The most significant part of SEO is link building. Consistently focusing on off-page with your other SEO strategy might benefit you in the long run.
Content
We all know that content is the king of all. Google gives a special rights to those websites that have unique content.
Above is the process which usually followed by SEO companies for getting a higher rank.
Let me also walk you through the three primary functions of SEO which include
Crawl – Google and other search engines send a bot to a web page or a web post and "read" the page. Crawling is the first part of the search engine to recognize your page and show it in search results.
Index – indexing is the organization of data according to specific schema or plan. It is basically stored and organized content found during the crawling process. Once the page is in the index, it can display in the relevant result queries.
Rank – ranking is the big factor in SEO as the website having a good rank will be seen first in the result page. The content will be ordered in the most relevant to the least relevant.
Final Take away!
After learning and having a piece of good knowledge about what SEO is and how it works, you can now work to make relevant changes to your site in order to enhance your SEO and boost your site performance and it's ranking on the search engine results page.
Keep in mind that there are many factors that would impact your SEO ranking so make sure your contents are authentic and valuable to your audience. You should know that SEO takes time to work its magic; you need to wait for enjoying the good SEO experience.
Get in touch with us if you are looking for any kind of SEO Services. Till then keep reading, keep sharing
---