How marketers can prepare for the rise of "hyper-personalization"?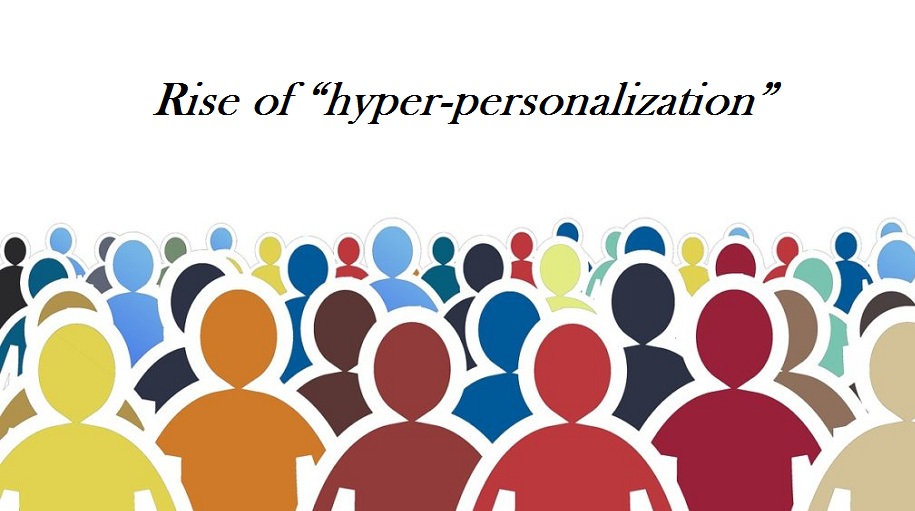 We never feel content; there is always an urge within us to get more. We easily get bored with old routines, methods, techniques, hackneyed schedules, etc. Do you agree with me? If I talk about marketing then the same thing can be applied to marketers too. There are many marketers who easily get bored with the same basic personalization in marketing campaigns like the personalization of first name, last name, phone numbers, address, etc. Well, this much is not enough for us as marketers, we all want more. How to settle with this 'more' word?
Guys, you will be happy to know that with "Hyper-Personalization", 'more' is now possible. Sounds interesting! Wait, I haven't scratched the surface yet.
In this blog, I will dig about hyper-personalization and a lot more that is required to understand marketing. So keep reading the article till end.
Let me start with what hyper personalization is all about?
As I already told you that following the same pattern in marketing is personalized form, but going beyond that is hyper-personalization. How? Ok! So when you utilize your customers' behavior and real-time data to create highly contextual communication which guarantees you a relevant and highly customized experience for customers.
Let's understand it with an example: you send an email to your customer with his first name in the subject line is the old method and typical example of personalization. Although it's a good practice but not engaging one.
Guys, hyper-personalization is a more advanced practice. Let's face it- you get to know the quick analysis of user, who spend time on your app such as prior search and purchase history of him, maximum purchases happing on Sunday from 6-9 PM in the night, notification of having the highest user engagement in the past.
Hyper personalization in marketing
Hyper personalization in the market is very important as it plays a crucial role in collecting a vast amount of users' signals and details that are analyzed and applied by intelligence machines. It is not just through profiles, personas, and the data that customers give when they sign for your newsletter.
In simple words, you can say a new level of personalization now exists which is hyper-personalization. Since hyper-personalization is connected or empowered by augmented reality, it helps digital marketers create "more human" content and build more authentic relationships with customers and prospects.
Let's see how marketers can prepare for hyper-personalization?
There are many marketers, who are not able to deliver a hyper-personalized experience to your customers. That's why to ensure your brand; I am listing down some innovative ways through which you can prepare for hyper-personalization in your marketing.
-Recognize your customers
To know your customers, you must know the standard of hyper-personalization which is one-to-one interactions with target customers. You need to treat each customer or prospect as an individual, not a group. It will help you to gain a lot of customer data and deep customer insight.
-Enhance your method for data collection and analysis
Try to get much possible data about your customers. It is a good way to understand your customers' needs. You can collect data through websites, mobile apps and social media accounts to know their interests, issues, and the ways they engage with their brands. You can also use augmented reality tools which will help you improve the quality of your data collection and analysis methods.
-Utilize customers journey analytics
When you incorporate hyper-personalization in marketing, its services provide unified data about your customers. Day by day it is growing rapidly among digital marketers as it improves the business understanding of target customers and helps optimize hyper-personalized journeys.
-Engage with customers with the right message at the right time
This is the last step in hyper-personalization in which you hyper personalize customer interactions and create deeper customer loyalty. You initiate customers' engagement at the right time as per their interest.
Final takeaway!
In this final note, I just want to say that hyper-personalization is something that you absolutely have to incorporate into your business to make sure your online business stays relevant and competitive. Hyper personalization is a more advanced way of approaching and interacting with customers and get more information about them such as their preferences, interest, choice, etc.
So, the better you understand your customers and their diverse behaviors, the more you can hyper personalize your marketing communication and campaigns. 
For more updates and any kind of digital marketing services kindly get in touch with us.
---