How helpful to get reviews on HOUZZ?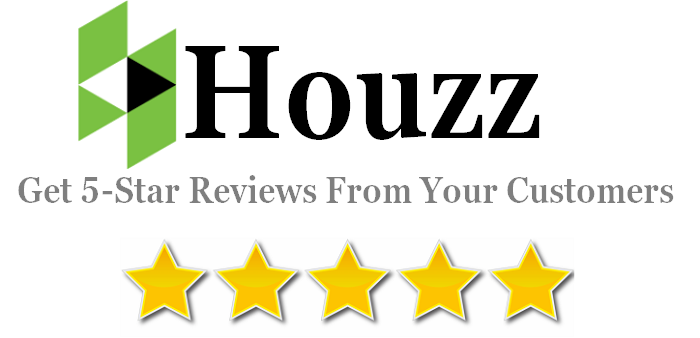 Getting reviews on the website is not easy especially positive reviews. Though it depends upon the way you provide services to your customers, you can also use tips to get reviews on site. Today, I will talk about the Houzz website and how you can gain reviews on it. Before I give you some tips on getting reviews on Houzz, first let's talk about what Houzz is.
What is Houzz?
Houzz is an American website that focuses on home renovation and design. It connects homeowners and professionals with the best tools, resources and vendors. Houzz is also a source of valuable information, inspiration and tips for home design and decoration. Being a powerful tool connects the potential to your business for home construction, home renovation and interior design. Therefore, online reviews on this website is one of the best ways to connect with potential clients.
So let's start talking about getting reviews on Houzz website.
Effective tips to get reviews on Houzz website
– Request online reviews
This is the best way to get more positive reviews on your site. You can always ask your present customers as well as past customers to leave a review on your site. However, you need to ask them in a polite manner. In case, if you have an email address of someone you can send them an email for review requests. To drop a review on your site they need to join you. Therefore make sure you gather email addresses from clients when you do business with them. This way you will be able to send them Houzz request. And they will find it simple to leave a review by clicking on the link.
– Utilize social media
In this modern era, how can you forget the use of social media? If you're not using social media then it means you are lacking behind in your business. Social media platforms are a great way to generate more reviews from your customers. If you have an account on Facebook, Instagram, Twitter or any other you can ask your customers to give a review on your Houzz website. To make the task easy, you can post a link so that people can click on the link and land on your site review page.
– Gain customer loyalty
Gaining customer loyalty is very important for any business or marketer. Without customer loyalty, you will not be able to run your business successfully. Therefore, you need to listen to your past customers and listen to their responses on the Houzz site. With this approach, you will be able to get customer reviews on your site. Make sure you let your customers know that you value them and keep continue your business with them in the future also.
– Get plenty of reviews on Houzz
To become the leader in the market, you just need to get plenty of reviews on your site. It will show that your business is expanded in many sectors. When you show reviews to your new clients, it shows that you helped lots of people in designing their home and giving them the texture the way they wanted from you. And eventually, it increases the demand for your business in the market. So whenever you get a review on your site make sure you give them a response back. It will let your customers know that you appreciate your customers.
– Add a link on your business card
It is very important for any business to get reviews on their site. Therefore, if you want to work hard and get reviews, then you need to add a Houzz link to your business card ask your customers for a review. So whenever will people look at your card, they will see how important a good review is for you. Thereby, your clients will also love to write a review on your site.
Conclusion
Want to grow your business on Houzz? What are you waiting for then, start asking reviews from your clients on your site? Don't forget guys that good positive online reviews increase the chances of getting more customers to your business. You can follow the above tips to gain customer revises on the Houzz site. You will surely grow the presence of your business on an online platform.
For more informative articles get in touch with us, till then keep reading and keep sharing.
---