How Google Keyword Planner Works For Your SEO?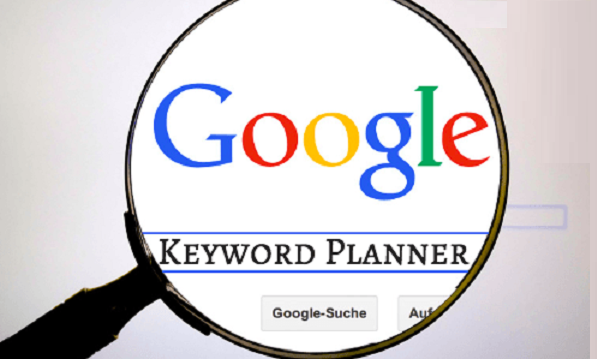 In today's world of digitization, people are getting inclined more towards the use of the website for propagating their business or its products in the digital market across the world. But not every operator of the website is able to get traffic on his site even if they take the help of SEO. Hardly few get fame through the website and effective strategies of SEO. So what is the approach to get traffic for those who are not able to make it? In this article, you will learn about Google Keyword Planner and how it is helpful for SEO to generate more and more traffic to the websites.
A Description: Google Keyword Planner.
Google Keyword Planner is a tool of Google that provides keywords ideas and traffic estimates to help you build a 'Search Network Campaign'. You can search for keywords, and ad groups' ideas based on terms that describe your product or services, your website and a product-related category to what you are advertising.
In addition, Google Keyword Planner helps you when you are writing on some topics and want to get an idea on what you should write. It provides you the right keyword with volume and helps you to check the right keyword for your SEO and ranking purpose. It is helpful to build search engine campaigns.
If we see exactly then there are not only one tool available .i.e. Google Keyword Planner but other tools are also there which can be used for free to boost SEO ranking. These tools are:-
Google Trend
It visualizes how search trends change over time. You can see the relative popularity of that search over the past 12 months.
Adword planner
It's a platform where you can run an advertisement for your products or services on Google. It works on a per pay click system (PPC) .i.e. you will charge for per click.
Google Correlate
It finds the top 10 search results that are in a trend that is called Trend Correlation.
Keywords Everywhere
It's a very useful tool as it transforms ordinary browsing into keyword research. It is also a free add-on for chrome as it adds search volume.
Now let's see how Google keyword Planner works.
How Google Keyword Planner Tool Works For SEO?
As Google Keyword Planner tool is basically for advertising but in SEO keyword, keywords and phrases are added in web content which makes it possible for people to find your website through search engines. As keyword is the most important part of on-page SEO. Keywords are used in link building, Meta title, Meta description, and content development. Keywords planner helps you in finding the most relevant keyword to your business and you can choose the keyword to add your plan. Let's see some more works of Google Keyword Planner in SEO through points.
Google Keyword Planners help SEO professionals to achieve better ranking in search engines as it helps to do key research.
Helps SEO know the average monthly search volume of a particular keyword.
Backlinks are mandatory for website high rank in search engine result page that makes it clear about the importance of keywords in SEO.
It helps SEO know the competition among advertisers bidding on that keyword.
In the keyword planner, SEO professionals can search keyword, location wise.
Thus, Google Keyword Planner is not only works for SEO's but also helps in online marketing activities. It's a great tool to get traffic on websites and spread the marketing business online. Use this keyword planner in your marketing and get effective result. For more info get in touch with us.
---