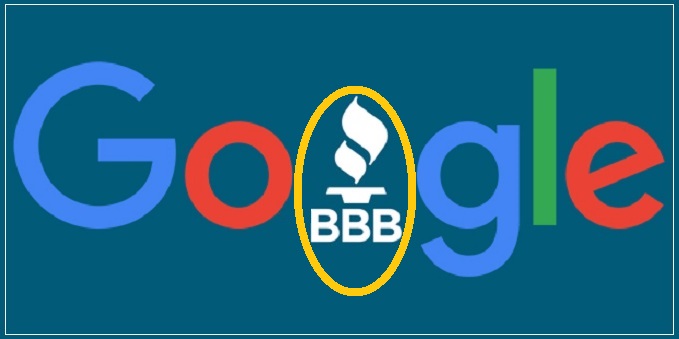 I hope 'BBB' is not an anonymous term for you. Why I am saying so because I have already talked about BBB in my previous article. Ok, so there may be plenty of people who might not know about BBB. Let me tell you that BBB stands for Better Business Bureau. It is a non-profit organization founded in 1912 in Virginia. The motive of this organization is to make the marketplace trustworthy. Getting BBB accreditation is like adding glory to your business, site, and enhancing the reputation in the market.
Folks, I am not gonna talk about how BBB works, its benefits or cons rather how BBB helps in SEO. Sounds Interesting, right! We all know SEO is the buzzword in the digital marketing world. SEO is the only crucial term through which you get a high ranking of your site on Google's Search Engine Results Page (SERP).
Therefore, don't skip the article in the middle. Now it's time to talk about how BBB helps you in SEO. Are you ready?
Here we start.
The ways through which BBB helps in SEO
Guys, if you are BBB accredited business, make sure you take advantage of the SEO benefits provided by your BBB accreditation. Read here.
# BBC.org provides you page rank value of 8 out of 10
Yes, you read it right. The tech giant Google and other search engines consider BBB.org to be a 'highly trusted and authoritative' website. Google gives rank to website out of 10. So the higher the ranking you get, the higher the website's authority you have. If your site has accredited with BBB then you will likely have 8 out of 10. It simply helps your company's BBB Business Profile appear higher in Google search results.
# BBB dynamic seals and button boost your conversion rates
We all know what website conversion is. Nevertheless, website conversion is the action you all want your visitors to take at the end of their website visitors. The action here includes making purchases. Therefore, the highly visible, BBB accredited website is extremely helpful in getting 'website conversion.' Before your site visitors make any action, they thoroughly check your site whether it's trustworthy or not. It takes them time to take any action on your site. So the highly BBB seal visible website will likely get more conversion rates than any other. BBB helps you establish credibility and trust immediately among your visitors and customers.
# BBB customer reviews
How does a site become trustworthy? Of course by rating and customer reviews, right! Search Engine Optimization is the process which affects the visibility of a website or a webpage in search engine's 'natural' or 'un-paid' (organic) search results. Suppose, you are a small business and want to stand out of the crowd how will you do so? By getting customer reviews. BBB customer reviews help you to shine in the list of Google search results.
# Your BBB profile is powerful mini site
Who doesn't like an accredited site or a trustworthy one? Search engines also rank those sites on the organic search results that are trustworthy, relevant, and accredited. By now you know that BBB has strong organic ranking results. If visitors see your site accredited with BBB they will automatically click on your site link. As a business, you should take advantage of all these great features on your BBB business profile, this way your BBB business profile will achieve its own organic rankings.
# BBB is a local SEO boost
Let me tell you that BBB is also a good NAP citation. NAP stands for Name, Address, and Phone number. All this information is critical for any business to rank well in the organic search results. You must know that Google and other search engines collect data and information from your site to check how authentic your site is. There BBB listing can rank well for brand-name searchers.
The bottom line…
These are some of the great advantages of having BBB accreditation which helps you boost your SEO. If you are a BBB accredited business, make sure to take advantage of SEO that BBB provides to you. However, you need to keep your BBB profile up to date, fill your site with relevant information, add optimized content to your site, and display BBB seal on your website. All this will help you boost your SEO and site performance in the long run.
For more interesting articles subscribe our website till then keep reading and keep sharing.
---