Highlights of Search Marketing Expo 2019.
Attending conferences help keep you updated on the latest SEO strategies, trends, tips, and tools. Plus, digital marketing conferences are a perfect way to grow your professional network and connect with potential clients. The purpose of my writing this blog is only to aware you about the insight of "SMX East conference". Folks, are you aware of this event? I guess you're at the right place so just get yourself updated about this event via our blog. Keep reading the article to know about the event.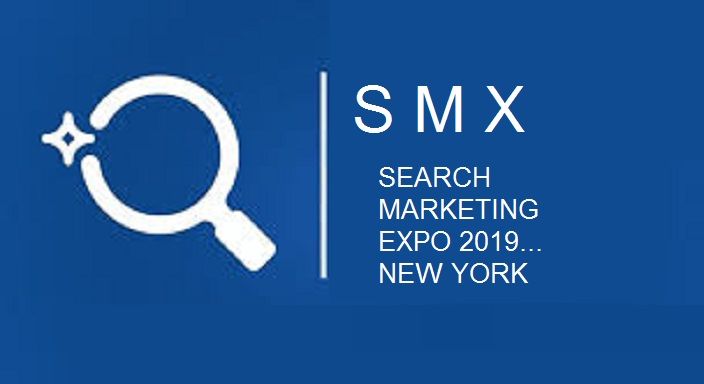 A brief overview of the Search Marketing Expo (SMX) event 2019
Search Marketing Expo 2019 event just held on 13-14th Nov at Jacob K. Javits Convention Centre in New York City (NYC).
The SMX is the only conference series entirely devoted to search marketing and how search fits into the marketing mix.
This event was programmed by the team of search marketing experts who brought to you Search Engine Land, the publication of records for search marketing. You will be amazed to know that since 2007; about 70,000 marketers have trusted SMX to deliver the brand-safe skills they need to be successful.
Let's discuss the agenda of this event.
Folks, this event went popular in the marketing field as the agenda of this year's event was the biggest one and was better than others. The event talked about what Search Engine Land Experts have ever created such as 100+ search marketing sessions covering SEO, SEM, CRO, agency operations, local-search for multi-location brands, analytics, video, mobile, content, tools, attributions and many more.
Moreover, people also accessed interactive Q&A clinics, full-day training with leading brands which includes Google and Microsoft Ads, 30+ market-defining vendors, exclusive networking events, delicious meals, free Wi-Fi, the SMX mobile app, and downloadable speaker presentations.
Although this event has much to offer details regarding marketing tactics yet it introduced two NEW concentrations such as agency operations and management and local search marketing for multi-location brands. It also empowered keynotes with Rand Fishkin, Google and Microsoft Advertising. The event also provided people with intimate training with industry experts and valuable networking that plugs you into a thriving community of engaging marketers. These two full days are designed exclusively for an agency and multi-location marketers.
Let's have a look at some highlights of this event below
The event talked about actionable search marketing tactics that generate more traffic, higher-quality leads, increase conversions, and stronger sales.
The main focus of the event was the marketing field and search engine marketing experts who covered topics such as SEO, SMO, CRO, etc.
The event also provided the full-day training with leading brands which includes Google and Microsoft Ads, 30+ market-defining vendors and many more.
Marketers and digital marketing agency got to learn so much about their marketing field from this two-day conference.
Putting it all together
Guys in this final note I just want to say that the SMX event was very beneficial and worth attending for all the marketers around the world. People who attended the event have surely learned some actionable tactics that will help them to generate awareness about their company's products; drive more quality traffic to your site, boost conversions in the future.
So, after knowing and reading the highlights of this event, are you ready to implement them in your marketing strategy? For more info and another informative articles get in touch with us.
---