Google merchant center added a new technical attribution to exclude products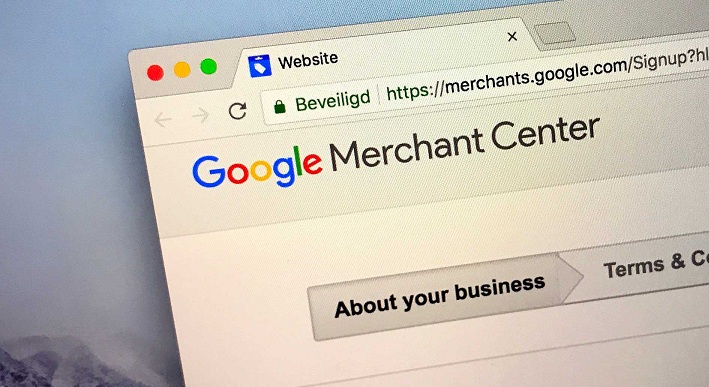 If you keep yourself updated regarding news on Google then you should be aware of that a new update Google has released for digital marketers. The update is about Google Merchant Center. If you know about Google Merchant Center then you would surely know about the update which Google released. So the update is – Google added a new technical attribution to exclude products. Did you get this update? I am sure you definitely did not. Guys, it is very important to know the update of Google merchant center if you use it for your business. But before I talk about the update, let me just give you a brief review of the Google merchant center below.
Let's dive in.
What is Google merchant center?
To simply put, Google merchant center is a single online dashboard where online businesses manage their appearance across all Google eCommerce products and make changes to their online listing as needed. On this platform, you upload product data, where products appear on Google Shopping and Google's eCommerce properties.
This is the basic and foremost aim of Google merchant center to allow businesses to upload and maintain product information, including pictures and pricing so that all these things can appear in the relevant Google shopping searches. Moreover, Google merchant center includes other services as well such as Google My Business just to control the Google-based marketing eCommerce insights.
Now dig deeper into the update below.
A new attribute introduced in Google Merchant center to exclude products from certain countries
Recently, the news about Google merchant center came into the limelight where it adds a new technical attribute you can use to exclude some or all of your products from displaying in specific countries. What is the new attribution? The new attribution is shopping_ads_excluded_country. You can use it in your product feeds to communicate to Google to not show these products in specific countries.
However, this new attribution is only available for Google Shopping ads. Let's understand this with an example below.
As a marketer, you select India as your primary country to sell products, and Paris and London as additional countries of sale when you submit your product data in the merchant center. Later you decide that you don't want to advertiser a particular product in Paris and London, so you can do so by using attribution to stop the product from showing there, while you can still show ads in India.
Move further to learn more on shopping ads.
What exactly shopping ads excluded country is?
Shopping ads excluded country is an attribute to control the different countries where your shopping ads products are advertised. When can you use this attribution? Any Google merchant center user can use this attribution whenever they need to override the additional country settings that you set up in your primary feed.
You can show the products in multiple countries depending on the primary country of sale, and the language in which your product data is submitted. Some may want to show their product in selected countries, you can do so by using the shopping_ads_excluded_country attribute.
When you should use this?
Guys, the new attribution is available for shopping ads and is optional for each product. You can again read the example I mentioned above to understand this section. But remember one thing; the primary country of sale is selected when you submit your product data feed in Merchant Center.
Let's learn the benefits of Google Shopping and Product Ads
By placing the details of the products, marketers can generate more traffic to their website.
You can integrate with Google My Business to increase your visibility in local search results.
Try to include product and merchant reviews. With this, you build trust amongst customers.
Google shopping ads provide you more analytics that can help you enhance listings and your marketing strategy.
When you have products on Google's eCommerce properties you get them in front of a wider audience and leads to more sales.
If you don't have an account on Google Merchant Center, then read below to know how to register an account on Google merchant center.
Follow all the points given below to register Google merchant account
Google merchant center is a multi-step process because it integrates into so many other Google ventures. So follow the process below.
# Have at least one existing Google account
To have an account on Google merchant center you need to have at least one existing account on it. However, the merchant center can also be configured for multiple logins.
# A verified website and business within Google My Business
Apart from having an existing Google account, you need to have at least a verified website and business within Google My Business. It basically provides a valid physical address, contact number, technical support, and a secure checkout process.
# Details and data of full product
This step involves pricing, availability, and shipping information in a format Google can accept, such as TXT or XML files derived from Excel spreadsheets. In most of the cases, it is possible to import product data from an existing eCommerce platform.
# Integration offered by ecommerce platform
Yes, integration is also required to showcase the products clearly and effectively on the google merchant center. This actually syncs all data required by GMC.
The final words
Google Merchant Center is a great platform for every online marketer in this highly competitive marketing arena. And a recent update on this adds glory as marketers now can sell the products in the specific country which they want to. And having an account on GMC means widening the horizon of your business in the international market. So if you don't have an account on GMC you can create, I have mentioned the process above which is require to generate accounts on GMC.
For more informative articles subscribe our website till then keep reading and keep sharing.
---