Google confirmed its local update with November 2019 bedlam Update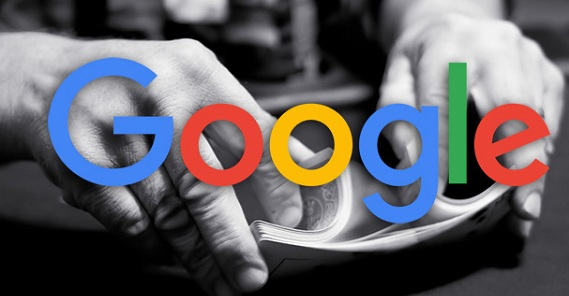 Google has been in talk because of its local search update that it announced in the month of November for the very first time. There are a lot of people who are calling this update as Bedlam update. The name Bedlam update is actually given by Joy Hawkins who thought that this was the relevancy update. However, Google defines Bedlam as "a scene of uproar and confusion". Furthermore, Google has confirmed the local algorithm update took place in early November 2019 based on neural matching. What neural matching is? This is what your question no? Well, I will discuss everything about local search update of November in this article. You just keep reading the blog till the end.
Google confirmed its local search update in November
In the beginning of the month of November, Google has confirmed the numerous reports of a local search update. This update is related to Google "making use of neural matching as part of the process of generating local search results" as tweeted by Danny Sullivan through the official Google Search Liaison twitter handle. Therefore, this local algorithm update is all about improving the relevance of the search based on the user intent.
Furthermore, Google claims that the update will focus mostly on business's relevance to user's queries rather than location or proximity to the users. It has also rolled out an update related to how it processes local queries and creates results for those queries.
It is mentioned in the Tweet from the Google Search Liasion account, this update is like the neural matching update Google released in March 2018. Now Google is referring to this update as the November 2019 Local Search Update.
The new local search Bedlam update is based on neural matching
First let me tell you what neural matching is- Neural matching is an AI (Artificial Intelligence) method used to connect words with concepts and could help to tackle spam in local results. It allows Google to better understand when user's queries have local search intent even when the business name or descriptions aren't included.
In the recent reports, Google said it began using neural matching in search back in 2018 to better understand queries. It helps Google improve query mapping to results, although it differs in its function. Google's Danny Sullivan has referred to neural matching as "a super synonym system".
As per Google Search Liasion, this update involved prioritizing neural matching in an attempt to provide local searchers with more relevant results.
Some specific points on the local search update.
As mentioned above, Google has added neural matching to local queries which allow users to better understand how words are related to concepts.
Neural matching helps Google to understand the query and how it related to concepts, including the business name.
Google is calling this Nov.2019 Local Search Update.
It has fully rolled out however it is AI based so things can change over time with it.
Local Search Update is a global launch which is impacting all languages and regions.
It will keep continue updating the changes in future as well.
The update is not new to search but new to local search results.
It is not spam-specific means it can't fight spam but yes can help combat it .
The new update is unrelated to BERT and is all about language.
What could be the impact of the Update on SEO?
Google's Local Search Update has brought positive impact on SEO community. Here these are:
First impact is that the keyword spam in business names won't be favored as much as it once was. Second is earlier Google relied on keywords in names to provide relevant results, but now it will use neural matching to drive results. Third impact is that SEOs will be able to get high rank on Google search engine results page.
Moreover, Google has also posted an update saying "this was a global launch covering countries and languages worldwide." So this impacted not just U.S. regions but globally, in all countries and languages that Google is available in.
Sum it up!
Let me conclude this blog by saying that Google's local search update is very innovative and the most important update this year. And the important feature of the update is that Google can now do a better job of doing beyond just the words in a business's name or description. Hence, the November update will aid small businesses that are more relevant to the searcher's intent rank, irrespective of the name of the business.
This can be very good news for local small size businesses having less keyword friendly names. For more updates get in touch with us.
---