Google Ads Mobile app added dark mode and Optimization score details.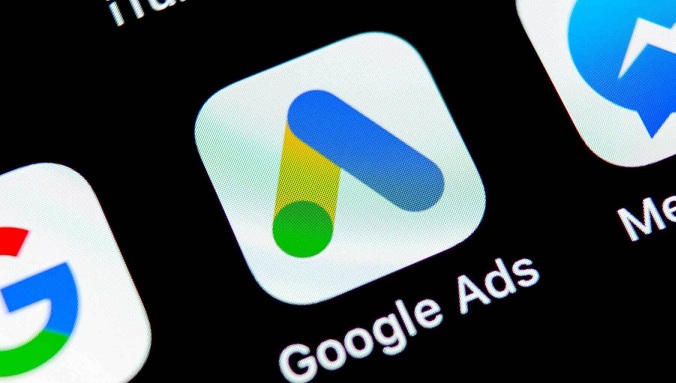 Did you like the dark mode feature in your android or iOS apps? Actually, dark mode is a quite useful feature and has been in bandwagon since the time it introduced in the digital world. First dark mode feature was introduced by Amazon in its Kindle Paperwhite in 2018 and gradually it's being introduced in many other android as well as iOS apps. And this time also, Google introduced dark mode feature in one of its mobile apps. Wanna know which app is it? Hold on then, the app in which dark mode is introduced is "Google Ads." Not only dark mode but also optimization score details feature has been introduced in this app.
Guys, let me tell you that this article is very informative for digital marketers because Google Ads is what helps them advertise their products in online platform. So keep the paces of your reading going on.
Let's have a look at the new updates rolling out in Google Ads App.
Google to add dark mode feature in Google Ads mobile app
Recently, Google has introduced dark mode feature in Google Ads app. This feature is currently available in android phones and soon will be introduced in iOS also. Read what Google has to say on this feature, "Dark mode is designed for visual comfort. Whether you're in a low-light environment or prefer darker background colors on your phone, you can now use Dark mode in the Google Ads mobile app. If you've already turned on Dark mode in your phone's settings, you'll see Dark mode in the app automatically. You can also turn on Dark mode on the Settings page of the app."
So if you want to avail this feature you have to turn it on your device.
Now let's read what Ryan Beauchamp, product manager at Google Ads says, "Over the past few months, we've been making several improvements to the app to address some of your feedback. That's why, starting today, we're introducing new optimization score features and Dark mode in the app."
Move on to the next new feature of Google Ads i.e. Optimization Score
Every digital marketer and advertisers are using this app will now get notification related to their optimization score and when it gets changed. Google will also give you recommendations for any changes you want to make in your ad campaigns to improve these scores. This option is located under "More" menu at the bottom of the screen.
For this feature Google says, "To make it even easier for you to find your most critical recommendations, you can now see your account and campaign-level optimization scores on the account overview screen. Campaigns that have recommendations with the highest potential impact are listed first, so you can prioritize actions that will drive performance."
Let me also tell you that this feature reflects "how well your account is set to perform." Furthermore, not all the recommendations will make sense to you as you need to evaluate them first.
Track results!
The newly added features Dark Mode and Optimization scores in Google Ads app are really user-experience enhancing feature. With these two features, you can really make your ad marketing campaign more effective. Dark mode will help you working at night on your ad campaigns (without disturbing your loved ones) whereas optimizations scores notifications is ready to help you make Google more money. So avail these features and enhance your experience.
For more updates and important articles get in touch with us till then keep reading.
---