Facebook vs Twitter, Which you need to prefer?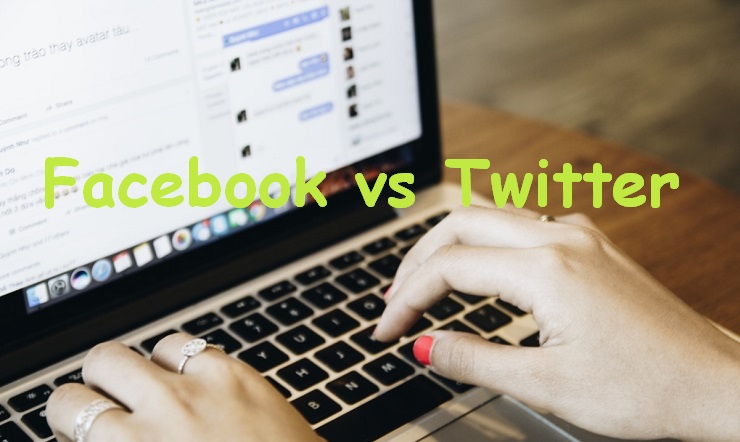 From Facebook and Twitter, which platform you would like to use for your digital marketing? Both platforms are worth using and have a tremendous number of audiences. We all know that Facebook is the social media giant that started as a social connecting site and gradually became an advertisement platform. And Twitter also introduced as a micro-blogging site but eventually turned into an advertisement platform. Though both the sites are great when it comes to the advertisement of a product, the problem arises as marketers don't know which site to go with.
Are you one of them who is puzzling in choosing between these two platforms? If yes, you have come to the right spot. In this article, you will read the difference between Facebook and Twitter so that you can end up making the right choice.
So let's get started now.
Facebook vs. Twitter: which platform you should prefer?
Read the below given differences to know which platform is better for your brand advertisement.
1. Number of Active users
#Facebook
The giant social site Facebook launched back in 2004 since then it has a large number of users as well as active users. Today, Facebook has almost around 2.45 billion monthly active users. This data makes it the world's largest social media site. Moreover, 75% of males and 83% of female users are active on Facebook. As a digital marketer, you can advertise your products on Facebook to attract a large number of the world's audience.
#Twitter
When it comes to seeing data of active users on Twitter then the platform seems to fall behind Facebook. Let me tell you that Twitter has 330 million monthly active users and 145 daily active users. So advertising on Twitter might not work for you after seeing the active users on it.
2. Advertisement opportunities
#Facebook
Since Facebook launched, a lot of advertisement options the site made available for its users. The big advantage of using Facebook is that it offers targeted reach for customers. Advertisers can easily reach out to their audience and potential customers worldwide.
#Twitter
On the contrary, Twitter has also become an amazing advertisement platform with a fewer number of people worldwide. Still, a marketer can use the platform for lead generation cards and other resources to get leads and stats for making an advertisement campaign faster. This is a plus point because Facebook might not help you in generating leads.
3. Engagement level
#Facebook
Next difference you get to see here is the engagement level on both the platforms. You should not be amazed to know that Facebook has more engagement levels than Twitter. As per the study, for every one million Facebook followers, there's an average of 700 interactions. Another study reveals that Facebook gets roughly 5 billion comments on brand pages every month.
#Twitter
On the other hand, for every one million Twitter followers, brands expect about 300 interactions. So this data is much lower than Facebook engagement. On Twitter, brands have to make efforts to constantly post to get in front of the right people and at right time. Therefore, the engagement level on Twitter is a little less.
4. Functionality of both the platforms
#Facebook
We all know that Facebook is about connecting with family, friends, and enjoying the engagement. And marketers can use this platform for reaching out to customers. However, it is harder to get likes on the Facebook page. So companies with Facebook have to work harder to engage their audience. But Facebook allows you to share more information than Twitter.
#Twitter
In terms of functionality, Twitter is an effective way for customers to discover new content and see what's trending in social media world. One advantage of using the platform is that you can earn more followers on Twitter than Facebook. However, you need to work a little harder for running an in-depth marketing campaign on Twitter.
5. Ad spent on the platforms
#Facebook
This is one of the main differences that you should look at here. Facebook offers you amazing tools through which you can show your ads to people on the basis of their age, income, hobbies, interests, preferences, groups they have joined, and pages they have liked. With this, you can narrow your targeting down to people who care about what you offer to them. Moreover, the ad spent on Facebook is cheap.
#Twitter
When it comes to ad spend on Twitter, then let me tell you Twitter charges a higher amount than Facebook. Yes, Twitter is an expensive advertisement platform. The cost per impression on Twitter is about $3.50 and that of Facebook is $0.59. However, Twitter ad formats are much friendlier than Facebook.
Over to you: Facebook vs Twitter
So guys which platform you would like to go with for your brand advertisement? I hope now this question shouldn't sound tough to you because in this article I have enlisted major differences between Facebook and Twitter. Both the platforms are worth utilizing for product advertisement. If you want to engage a worldwide audience then Facebook is the right platform for you otherwise you can go with Twitter. You can also choose them based on their ad spent. Still, the ball is in your court, you can make a wise decision on your own.
For more informative and interesting articles subscribe our website, till then keep reading and keep sharing.
---