Effective Digital Marketing Strategies To Enhance brand Perception For Leading Food Chain Business!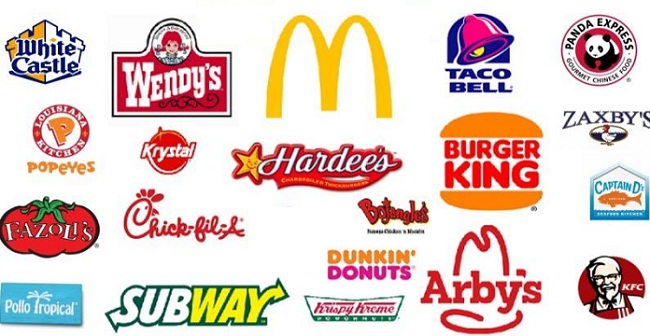 In this rapid growing technical world, everyone is getting into marketing as digital marketing is what makes businesses to grow higher and higher in the future. But not every business gets success in digital marketing. Why? Because digital marketing is something which requires proper strategy, and people usually don't follow it, if followed properly then I'm sure any business can reach the top. Here, in this article, I will be talking about Digital marketing strategies in Food Chain Business and why some food business (restaurants, hotels, food huts) don't get success in the market.
Some Digital marketing strategies For Food Chain Business
Everyone loves to eat, right? But if we look at the taste and preferences of people then this is what a kind of obstacle becomes in your food business. Why? Because everyone has his own reason for choosing specific food products. No matter whether you are offering them healthy snacks, gourmet food, oily food, etc. Anyhow you have to make sure that your digital marketing strategy focuses on various factors such as taste, convenience, health, and sustainability. As the reason behind any successful restaurant are its marketing strategies.
I am going to highlight some important digital marketing strategies for any food chain business that can help you to reach your business to the top.
Just read carefully and apply accordingly.
– Socialize your food business
Being social is one of the best ways to showcase your food business via a social media platform such as Facebook, YouTube, Whatsaap, Instagram, etc. You can create videos and put them on YouTube and Facebook to reach out to new customers.
– Get a website
Having a website for your business is like having your food business every part of the world. You can put information about your restaurant, the hotel so that it can help customers to know about your food products and it makes easy for potential customers to find you.
– Mind your own goodwill
Reputation or goodwill is a key to any business and if reputation goes down (by bad reviews of customers) it becomes a big loss. And all your online reputation goes waste if you don't have a good reputation management strategy. So I advise you to keep an expert to look after your online reputation management.
– Create a blog
Blogging is a good way to visualize your food business online. You can put your blogs page on the website and publish them regularly that can help you fetch traffic to your website. Blogs can also convert strangers into visitors.
– Approach food bloggers
You can also approach food bloggers to promote your food products in the market. These bloggers also know what it takes to reach the top of the search engine results (SERs).
– Advertisement
It is also a good way to promote your food chain business in the market. You can simply advertise your products on TV, YouTube, etc. Though it could be a little costly it's very beneficial for future benefits.
To sum up, Always keep in mind that behind every successful business there is a proper strategy to be followed. One should follow proper and effective strategies to grow his business in digital marketing. You can also hire a digital marketing agency to promote your business. To do so kindly get in touch with us till then keep reading.
---