Do you know the difference between marketing strategy and marketing plan?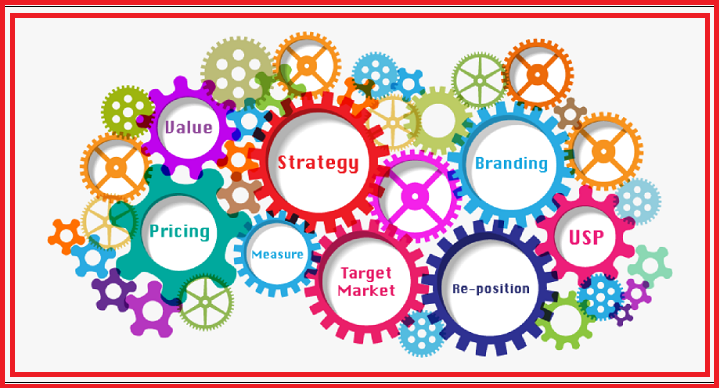 Marketing strategy and marketing plan – Both these terms sound the same, right! The two terms are often used interchangeably. And this becomes the problem because people get confused about it. No matter how much you interchange these two terms, but 'plan' and 'strategy' mean the different things in the world of digital marketing. Both these terms are significant in contributing success to your marketing. So don't you think you should clear your concept regarding marketing strategy and marketing plan.
If you really want to know the difference between these two then you're at the right place. I will start with the basics and talk about the difference.
Let's make a start now.
Understand the terms below.
Marketing strategy
Marketing strategy is the purpose of your business. The marketing strategy begins with knowing your audience. It basically tells you what your audience wants from you, and why? You can use your marketing strategy to determine your business goals, and consumer's goals also. And make sure you reach out to both the objectives. Therefore, once you have a strategy in your mind, only then you will able to develop an effective marketing plan.
Marketing plan
Your marketing plan is derived from a marketing strategy. I would say that your marketing plan is the roadmap of marketing efforts. With marketing efforts, you will achieve all the goals of your marketing. Make sure to add your details to marketing campaigns. They might cost you but ultimately you will learn how to implement it.
Let's move further to learn the differences between a marketing plan and a marketing strategy.
What marketing strategy includes?
Marketing strategy is the broad concept that includes many relevant points. Have a look at them below.
Goals
The very first point to note in marketing strategy is the goal of your marketing. You identify the short and long term goals and objectives of the marketing. When you do so, you will be able to know the overall goals of the marketing campaign.
Target audience
In marketing strategy another thing includes is the target audience. Marketing is the broad concept; you connect with them so that you can widen your online audience.
 Competitors
Your competitors can be your hurdle in the marketing industry. Therefore, to go ahead in the market, you need to keep an eye on them to know their strengths and weaknesses.
Selling channel
Selling involves different channels to market your products and services. You need to examine which social platform is good for you to market your products.
Communication
In the marketing strategy, communication plays a great role. You need to examine the communication pattern with your customers. Moreover, look for the communication channels that are relevant for you and your clients.
Now see what marketing plan incudes.
Target market
This is the first term to see in a marketing plan. If you know your target audience then you can do business with them applying your marketing plan.
Situation analysis
Here you describe your goals, strengths, weaknesses, market analysis, and environmental factors to clearly articulate your challenge and impacts on your market campaign.
Executive summary
For your marketing plan, you need to provide a brief overview of the marketing plan.
Key performance indicator (KPIs)
Your KPI examines the success of your marketing campaign. Look at some of the examples of KPIs below:
Cost per lead
Sales revenue
Lead to clients ratio
Organic traffic
Landing page conversion rates
Client value
Inbound marketing ROI
Social media plan
Social media is a powerful tool to propagate your products and services. How do you use social media? Are you engaging with your target audience and replying back to your happy clients? Are you taking right steps against unhappy clients? Furthermore, analyze tracking measures to your success.
Content plan
Content is the most important part of your marketing campaign. You should know how to create content for the campaign.
Conclusion
Guys, marketing strategy and marketing plan are two crucial terms in digital marketing. I want you to enhance your knowledge about these two terms as much as you can. In this article, I have explained every bit of information to distinguish between marketing strategy and marketing plan.
Hope you understood the difference completely. For more informative articles get in touch with us.
---