"Digitize Your Business" What does it mean?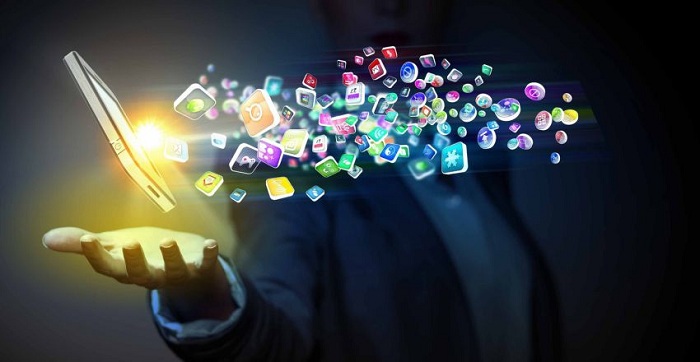 In this fast rapid digital environment, technology has immensely changed our lives to a great extent in all areas. It has altered the way we function, travel, talk or even the way we think. One can easily take advantage of technology in any field be it studies; be it work; be it business. With the help of digitization, social media or internet many people are able to establish their business successfully. This is how rapid technological progress is connected with the process of digitization. We all know about digitization but this article will help you to understand the deeper concept of digitization and what does it have in common with business?
So what exactly digitization is?
Digitization is simply the process of transforming any kind of information, analog signals or any other form (text, photographs, voice, etc) into a digital format so that it can be reached to people anywhere in the world. In other words, digitization is a procedure of storing data, images, texts, documents, etc which can be understood by people easily. Probably the best example of digitization is making an electronic version of a book i.e; e-book.
In today's digital landscape, if we look at the data more than 85 percent of people got connected to digitized world.i.e; internet or social media. It would not be wrong to say that technology has changed the way of living. Not only it made our lives easy but also helped in growing our business on a very large scale.
Let's find out some importance of Digitization and how it helps in any business.
Importance of Digitization
Enhance information flow
With the rapid technology, digitization helps in propagating any kind of information related to business.
Flexible work
Through digitization, we are able to access any kind of information which was not available earlier. We can easily transform the work and can choose where and how to work.
Ease of doing business
With the help of the internet, we can easily trace or access any date anywhere in the world. This is how we are able to work easily through digitization.
Way of Communication
You must have heard, 'without a proper communication no business can survive'. If we take some example like facebook, skype, hike, WhatsApp, Twitter, etc became good modes of communication for any business to thrive in the market.
Innovation in the market
With the help of innovation in the technology, more and more companies are coming up with the new ideas and thoughts that can be reached to a wider audience. This is how companies create a better product which makes customers happy and enhances their daily lifestyle.
Global reach
Technology is the only reason why companies going from offline to online. We all that internet is the only way through which anything can be spread in the world. So digitizing the business means propagating your business across the world.
There might be some more importance of digitization but above-mentioned points are sufficient to understand the significance of digitization.
Now it's sure that you might be curious to know about how to digitize one's business after having read the importance of it.
How to digitize business today?
Here are some various approach or ways to digitize your business. You can utilize the below approaches to grow your business to achieve your goal. 
1. Discover the product or brand
To digitize your business, you should keep in mind that your brand must reflect the quality and should contain branding elements. Such elements include the brand logo, color, slogan, tag, etc.
2. Launch a website
If you want to propagate your business in the market you really need the help of the internet to launch your website. Keep your website easy and simple (like name, logo, etc) so that it can be easily traced by people
3. Know your target audience
You should always know the demand of your customer in this modern world of technology. Just keep checking whether your website is easily traceable or not.
4. Provide mobile support
It is one of the best ways to digitize your business. Mobile has become the medium for any business as most people buy the product online which helps them in safe and secure transactions.
5. Need to secure the online presence
You should always focus on your online presence. In the midst of all the internet scandals, securing your online presence is indispensable. Always ensure the safety of your user's information.
To sum up, digitization is very essential for our work or in the business as it bestows to persistent change and development. Through digitization, work has become more elastic in nature.
To digitize your business in the 21st century is not an option but a way of future growth. Get in touch with us, we will help you in this
---