Coronavirus is ruling over social media too!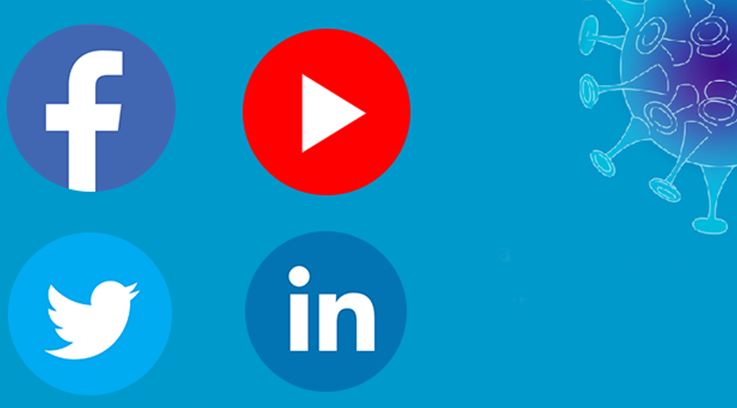 Social media is a great platform to spread information about anything especially but you will not get 100% accurate information on this. Why am I saying so? Since the Coronavirus (the pandemic disease) hit the entire world, a lot of misinformation about it has been spreading through social media platforms only. This epidemic has quickly become one of the most talked-about things on the internet. People across the world using social media platforms to share information, air their anxieties, and bide time while in quarantine.
I'm not denying that social media is making people aware of this severe disease which is rapidly spreading throughout the world. Guys, this is also a fact that a lot of misinformation is being shared on this platform. Today in this article, I will talk about every bit of information about Coronavirus which might be true. So keep your eyeballs here and get yourself aware of this disease.
Coronavirus has started to dominate the social media platforms
Any trending topic will likely dominate social media no matter what. The same way Coronavirus is also making its space across various social media platforms be it Facebook, Instagram, Twitter, WhatsApp, Snapchat, YouTube or any other. In the beginning, COVID-19 wasn't prevalent over social media but gradually it started to take off in late February. In this month, Coronavirus became a community spread and the whole world started getting aware of it more than before.
Grad Conn, Sprinklr chief experience and marketing officer told Recode that, "With 19 million mentions across social media and news sites related to Covid-19 in the past 24 hours alone around the world. It's clear that Coronavirus is the first global pandemic that is unfolding on social media with unprecedented volumes of conversations happening every second."
Coronavirus and misinformation spreading on the internet
Coronavirus is an epidemic disease but now misinformation about it has become more pandemic which is creating fear in people and becoming a cause of suicide. Yes folks, it's true that many people have committed suicide just because of Coronavirus fear and also the misinformation they're getting via social media. Many working in the scientific and medical field have noticed the spread of harmful misinformation about COVID-19 and started using their expertise to counter it. Below I have mentioned some of the misinformation spread about Coronavirus on social media platforms:
One misinformation shared on Facebook claimed that a vaccine exists for the new form of Coronavirus, which is false. This misinformation is shared almost 500 times on Facebook. It's important to know that there is no vaccination available until now to mitigate this virus.
Another false information which claims that Chinese respiratory experts have found that saline solutions kill the virus and that people should rinse their mouth out with it.
Now let's read what social media is doing to tackle misinformation about COVID-19.
Social media to take some precautions against coronavirus.
Facebook said it will ban contents that cause people to harm and which claim that discourage treatment or taking appropriate precautions against Coronavirus.
YouTube is also working closely with the WHO to help combat misinformation. YouTube's spokesman, Farshad Shadloo, said the company had policies that prohibited videos that "promoted medically unsubstantiated methods to prevent the Coronavirus in place of seeking medical treatment."
Google and other online platforms are also actively trying to root out misinformation about Coronavirus.
WHO initiative to counter misinformation about coronavirus
Last month, WHO put out a warning about fake emails from apparent WHO representatives. To counter the misinformation World Health Organization launched an initiative called WHO Information Network for Epidemics (EPI-WIN). The aim of this initiative is to share tailored information with targeted sectors impacted by the coronavirus, including healthcare, travel, and tourism, business, food, and agriculture.
A WHO spokesperson said in an email statement to TIME that, "The spread of misinformation has been challenging but WHO is prepared for this. While the organization is known for fighting epidemics, it's also fighting 'infodemics," EPI-WIN would be like an injection of information.
The bottom line
Guys, Coronavirus is really a serious epidemic disease that is rapidly spreading throughout the country, so is misinformation. But I want to tell all the people out there that don't spread misinformation about it because it will only harm people and cause fear in them. It's our duty to save the world from this severe disease so stop spreading and start sharing what is accurate and relevant for people.
I hope you find this article worth reading and sharing. For more updates kindly get in touch with us, till then keep reading.
---