Cold call may be worth for your marketing!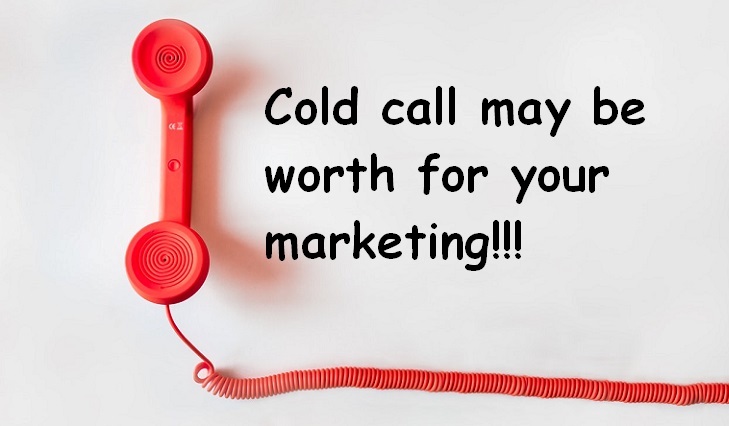 Many people still think that cold calling is not worth making at all in digital marketing. But you cannot deny that cold calling is one of the oldest and most common form of marketing for salespeople. Nevertheless, people think that cold calling is not result-oriented. What do you think, is cold calling worth including in marketing or not? Let me tell you the truth, in marketing, salespeople usually say that cold calling is dead. But today, I would say cold-calling is the best tool you have in your arsenal. Therefore, to help you get out of the puzzle of cold-calling; we are here to talk about the worth of cold-calling to you.
Just stick to this article, I will start with the basics first.
What is cold calling in marketing?
In marketing, cold calling refers to the technique in which a salesperson contacts individuals who have not previously expressed interest in the offered products or services. In other words, cold calling refers to solicitation by phone or telemarketing which also involves in-person visits like door-to-door salespeople. However, a successful cold-calling salesperson should be persistent enough to face repeated rejections.
Some important points to look for cold-calling
Cold calling is especially used in telemarketing. And it only yields about a 2% success rate for the most skilled professionals.
Cold calling is actually a practice in which individuals are contacted who has not expressed interest in products and services earlier.
In the case of consumers, they usually don't like cold calling.
However, cold calling can still become worthy for you if you know how to effectively utilize it in your marketing. So keep reading below to know about the tips of cold calling.
Use the following tips to make your cold calling as a marketing technique
#Learn to embrace rejections
Rejection is a crucial part of any marketing activity. In the one go, you will not get success until you face rejection. The same case is with cold calling, if you make a call and tell people about your products and services which they don't know and have no interest in knowing either, they might cut your call. So in case, if you keep getting 'no' as a response, then don't harbor negative feelings inside you. Just try to read testimonials from clients who have love working with your company.
#Don't waste time neither others nor yours own
In calling, it happens a lot when you make a call and don't able to generate any sales lead. And this is how you end up wasting your precious time as well as others. Don't just make a list of audiences whom you want to target rather take a smart step and add those companies and prospects in your list who you believe you can help. So make sure when you call a person, you are only helping improve their life and business rather than stealing their time.
#Be an actor while using cold call script rather than a mere robot
Would you like to talk to a person who speaks like a robot rather than a real figure? You will not because you will not be able to feel the way because robots have no emotions. So some people make calls and speak like robots which don't interest their users. Therefore, you need to talk like an actual person, but you can't just read your lines in between. It will sound boring and monotonous. You have to utilize your cold calls in any way if you are willing to put in the work.
#Ask questions
In cold calling, asking questions always work great for you and help you get desired results. During the call don't just bang on to say about your products and services rather try to ask relevant questions to your clients to understand their needs and wants. You can ask questions about your company, products, or services. Whether they need a particular product or service from you or not. This will help you a lot in making a successful cold-call.
Final verdict
In the end, I just want to say that cold calling does get rejected by people a lot. It is because nobody has enough time to listen to you and about your products. However, cold calling is literally an amazing helpful tool for introducing your products to prospects in a friendly, informative way. But you need to learn to embrace the rejection and start following the tips mentioned above in this article.
Subscribe our website for more interesting articles, till then Happy cold calling !!!
---