How to Use Chatbot Marketing in 2021?
'Chat' is not just a word rather an important element without which communication won't happen. But when we add a word bot after a chat, the output will be 'Chatbot' right. Being in digital marketing, you would hear this word a lot. Also because today's online marketers take the help of chatbots to solve their customers' queries related to product and service. Since the chatbot introduced in the market, it continues to grow at a large pace. Marketers are taking advantage out of it indeed. This is the reason why the chatbot marketing is estimated to grow to $9.4 billion by 2024.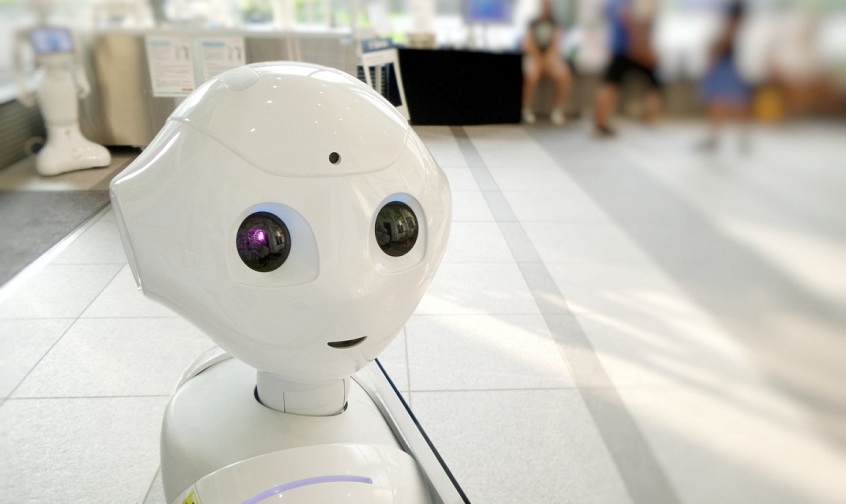 Not only chatbot becomes a medium to communicate, but also garners a lot of information about your customers. It means a chatbot can do a lot for your company! The growth of chatbot is so super rising that there are minor chances of it to go down. Therefore, it is high time to invest in chatbot marketing in 2021. But the question is – how to use it? Right. Not to worry. You're at the right place.
Below I'm going to talk about chatbot marketing and how effectively you can use it. So, let's get into it.
Starting with chatbot marketing concept
In layman's terms, chatbot marketing is a way to promote products and services using a chatbot, which is a form of artificial intelligence (AI) used in messaging app. There is no involvement of humans in chatbot marketing except the bot, meaning all communication is automated. With chatbots, companies can achieve a high level of user engagement and solve users' problems, by communicating with leads in their private space.
Let's move further and dig in the uses of chatbot marketing in 2021 below.
Follow the given ways of chatbot marketing and make it successful in 2021
➣ Grow loyalty programs with chatbot marketing
There is no doubt that most loyalty programs go in vain without bringing anything. According to the study, almost 54% of loyalty customers are inactive and about one-third of registered members quit the programs without ever using any of the advantages. Thanks to chatbot marketing through which it is possible to effectively run marketing programs on apps. For example, WhatsApp, reminder email, Facebook Messenger, or other social media apps. Through chatbot, you can remind customers about reward reminders, encourage them to redeem their awards, and gamify the loyalty program.
➣ Helps in generating leads for your business
Who doesn't want to generate leads in business? It's is one of the aims of marketers without which it's hard for them to generate sales or yield profit within the business. Using a lead generation bot will help you generate quality leads for your business. In fact, a lead generation bot is an ideal tool for a client-based business that aims to collect contacts. Additionally, you will find many good chatbot builders that offer lead generation bot templates to help you start even quicker.
➣ Use chatbot for content
Using chatbot marketing in content? Sounds a little puzzling no? Of course, it does. But it is true that chatbot marketing has proven to be very effective in creating a content marketing strategy. Chatbot has the ability to grow traffic to your site. It actually helps you attract readers to your blog, listeners to your podcasts, or viewers to your online video channel. Try to share informative and relevant content through WhatsApp which will ultimately help users to save precious time. Here, a chatbot will provide users with live updates about your articles and content.
➣ Accept payment from customers
Today, digitization has occupied the world, everywhere digital payment and transactions are taking place. In fact, most banks and other financial institutes have started to integrate payment options within their chatbot. However, it is not just a limited process rather every e-commerce company has incorporated a payment option into their chatbot. Let me tell you that using chatbots for processing payment is a 2021 trend. This method is actually helping out marketers as well as customers to make easy payments by providing a satisfying customer experience.
➣ Reach out to a wider audience
Yes, a chatbot is a digital tool that is found especially on websites, social media apps, and other online platforms. Today, a wide number of people go online worldwide, and through chatbots, it is easy to reach a virtually limitless audience. Chatbot helps you reach a new customer base for your brand across multiple messaging apps. This way your brand gets a huge presence and opens up new opportunities to bring sales leads for your customers.
The bottom line
These were just some of the ways to use chatbot marketing in 2021. Undoubtedly, chatbot marketing will help grow your business in 2021. You can attract a large customer base and drive sales leads and earn high revenue. It will be a worthy investment for every online marketer. I hope now it is clear to you how to use chatbot marketing. Have any query, contact us, and also learn about our work.
Don't forget to subscribe to our website for reading more interesting articles.
---