Bing is Now Microsoft Bing with New Curved Logo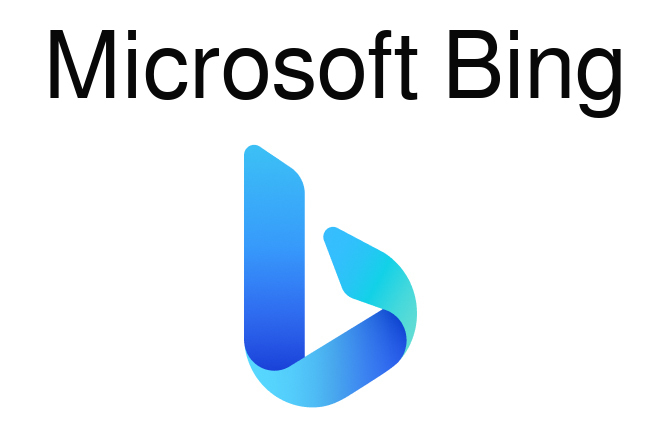 Who doesn't know about Bing? It is the second most popular search engine that comes after Google in the digital world. Like Google, Bing also tries to do something unique to enhance its user experience. One such thing which Bing was trying since April this year was testing its new curved logo. We all have seen Bing's historical logo with lowercase 'b' which has been in use for ages. Now, this logo is changed and took a shape with little curves. Not just it but Microsoft has rebranded Bing to Microsoft Bing. Interesting no?
Wanna know about Microsoft Bing update and its new logo? If yes, then continue reading this article till the end and update yourself about Microsoft Bing.
Let's now dig into the update below.
Bing introduces its logo with a new curved logo
We all have been seeing the Bing logo with a simple lowercase letter 'b' since its launch. But Bing was working on re-shaping its logo for a couple of months. Bing began testing the logo in April of this year and after a couple of testing, Microsoft finally launched the new logo of Bing with a curved figure and sea blue color.
This new curved logo first seen and tested in April. The company has revamped its icons across its Windows and mobile apps. Though there is no change in the letter of the logo, it has just added the new curve that was not present in the old logo. So yes, the new logo gives it slightly 3D look.
In a recent blog post, the company said that the goal of introducing the new icons is to make the icon feel as though they were cut from the same cloth.
Move little ahead and read about the new name of Bing.
Bing officially named as 'Microsoft Bing'
While introducing the new logo of Bing, the company also announced about new name of Bing. So Bing is now officially called as Microsoft Bing. The says the new name of Bing, "reflects the continued integration of search experiences across the Microsoft family." Bing is integrated into Office 365, the Edge browser and the other Microsoft products.
Who all can see the new logo and name of Bing?
Microsoft says if you visit Bing.com, you will be able to see the Bing name and Microsoft logo. The company wrote, "that's why starting today, you will see a shift in product to Microsoft Bing, which reflects the continued integration of our search experiences across the Microsoft family."
So MicrosoftBing.com now redirects to Bing.com.
However, you can see the new logo in Bing's favicon but it will not appear on Bing.com or in the search results. Well, the new logo used as a favicon and for social media purposes but the Microsoft Bing name with the Microsoft logo used on Bing.com.
Let's move on to the other update of Microsoft Bing.
Microsoft Bing has also expanded Give with Bing
There may be many of you who would not be aware of Give with Bing. So here is the definition of it-
Give with Bing is Microsoft Bing's reward program. However, Give with Bing is an extension of Microsoft Rewards that lets you earn points simply by searching on it. On the other hand, Give with Bing allows you automatically donate those points to causes you care about.
Now the company has extended Give with Bing over 1.4 million non-profit organizations across the world. The program is itself live for users in the U.S., UK, Australia, Spain, Canada, Italy, and France.
How Give with Bing works?
Give with Bing works by enabling users enrolled in Microsoft Rewards; it is a company's loyalty program where users earn profit for performing searches, and donate the earning points to support the cause of their choice. So Bing will match the points donated through this program until December 31, 2020.
Moreover, users already enrolled in Microsoft Rewards must first turn on Give Mode in their Rewards dashboard and get designation of a non-profit organization recipient. Now their points will be donated to the organization automatically.
The final track
The new name and logo that Bing gets will enhance users' experience in search results. However, these changes will not affect the way you optimize your search on new Bing. It is clear that these changes in Bing aimed at attracting more market share. No doubt, Bing may soon become the channel for digital marketers. Let us know in the comment box, how you like the new logo and name of Bing.
For reading articles on more such updates, Subscribe to our website, and don't forget to share it.
---