Best mobile marketing strategies to follow in 2020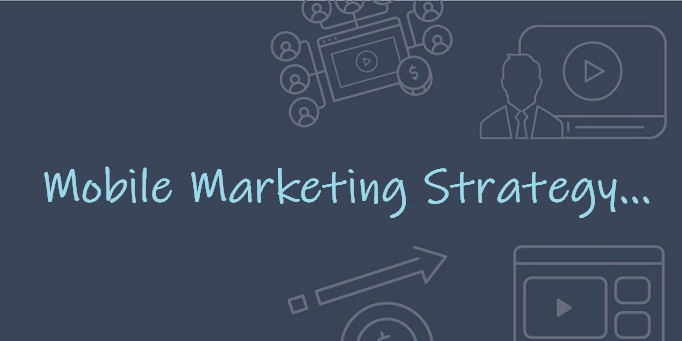 Mobile is considered being a powerful digital marketing tool because it is not just the future of marketing but has literally revolutionized the business. The mobile device is really a key communication tool for most consumers in the US and nationwide. According to stats, 40% of people use their mobile devices to conduct research prior to making a purchase and 70% of mobile searches trigger an action within an hour. So what these statistics show? The importance of mobile marketing, yes, you're right!
Mobile marketing is must for both online business and brick-and-mortar stores. In case you aren't sure about it then here is the definition for you. Mobile marketing is the campaign to target mobile device users to buy products and services. And if you don't implement it in your business then you're out of the competition. Make sure you win this race by following the mobile marketing strategies in 2020. So it's better late than never.
Let's start our day by jumping in the pool of mobile marketing strategies.
The top mobile marketing strategies you need to follow in 2020
– Make your website mobile friendly
Mobile e-commerce has been rising since the time smartphones introduced to the world. Now people use their mobile devices rather than computer and laptops to search for any particular site. Therefore, you must make your website mobile-friendly which can easily get opened on people's devices. Having a mobile-friendly website ensures and builds credibility with your customers, clients, and influencers in your industry. Anyone visiting your site via mobile will encourage them to see you as a credible resource for products, services, and information.
– Produce user-generated and friendly contents
If you're following the outdated method to produce your contents then you need to stop it right away. You need to start producing and posting content that can bring interest in your audience and generate chatter within your community & drive conversations. You can also ask opinions from your audiences. People like contents where they can resonate with your content belong to a brand. Also make sure that writing content for mobile users, you need to make your headlines shorter and more precise to show the benefits to readers as soon as they see it.
– Vertical videos and animations
Almost every person holds his smartphone in a vertical position. And it is even considered that 94% of smartphone users hold their phones in a vertical position. However, videos and animations are designed especially for a horizontal format to be seen on TVs, computers, and laptops. But if you create videos in a vertical position it can definitely bring a great user experience for your users. More and more people will like your videos and will tend to share with others.
– Optimize site for voice search
Now no one likes to search via text because voice search is becoming such a fad that it is dominating over the internet. According to the study, 50% of voice searchers are set to take in 2020. It is a fact that 70% of people use Google Assistant to navigate them about the products or services or results they're searching for. So if your site is not optimized for voice search then you're literally behind in the mobile marketing competition. It's never too late you can still your site for voice search optimization.
– Optimize for search engine as well
As per the study iAcquire, 70% of mobile searches lead to action on a website, usually within 1 hour from the time of searching. So this study basically reveals that when people seek products or services on their mobile devices, they're usually more interested to take action than someone who searches on a desktop computer. That's why you need to optimize your content for mobile users and use specific keywords that mobile users are familiar with.
– Take your brand to mobile users
You just can't afford to avoid your mobile users at any cost. So the important way to propagate your brand is to take it to mobile users via mobile ads. You can do it by showing ads on social media sites and other channels. Well, if you want to use mobile ads, then make sure your brand is as popular as Apple because you might not able to market everyone.
The closing words!
Mobile marketing is the most effective method to earn in your business and to achieve the desired goals, you must implement the above-mentioned strategies in your marketing. These are the best strategies for mobile marketing which you might not have considered yet. That's why you effectively make use of these strategies in your marketing. I'm sure, you'll surely see the fruitful results in the future. Best of luck!
For more informative articles get in touch with us till, then keep reading and keep sharing guys.
---