At CES 2020, Google announced much more about privacy.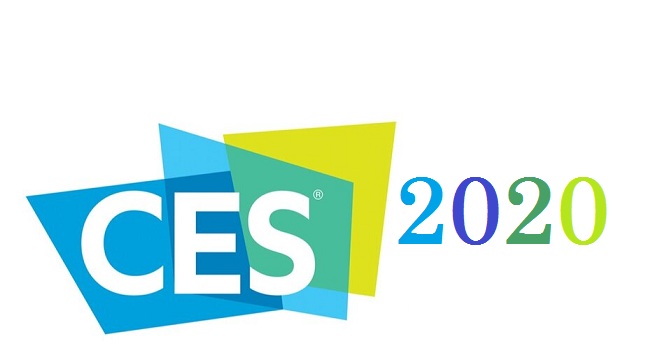 If you keep yourself updated then you must be aware of CES (Consumer Electronics Show) event which happened in Las Vegas on 7th January 2020. You know Google was the main source of attraction in the event not because it launched some hardware rather it focused more on the 'Privacy' of users. Do you remember what privacy feature was launched by Google in the event? In case you aren't aware, then don't feel like you missed out on something because you're in the right place. Today's article will focus on Google particularly and what decision is made for its user's privacy at the CES event. Let me also tell you that Google used CES event 2020 as an opportunity to confirm a "continuing commitment to privacy" in Google Assistant as a new option.
Let's all gear up and discuss Google and its privacy features.
Google announced a new privacy feature in Google Assistant
In the event, Google revealed that Google Assistant is used by over 500 million people across 90 countries every month. You might not know but Google Assistant was scrutinized over its privacy capabilities in the past. Why is it so? Because last year in the month of August 2019, Google confirmed that third party workers were "systematically listening" and leaking private Dutch conversations collected by the assistant.
As per the Belgian Public Broadcaster VRT NWS report, more than 1000 files had been leaked. Following the incident, Google changed its policies around the storage of audio data from its users.
What exactly Google announced? It was announced that Google Assistant is "built to keep your information private, safe, and secure" In standby mode, the Google Assistant won't send anything you say to Google or any third party, and by default, Google doesn't retain audio recording. It's completely user's choice as to whether recordings are kept to be used for speech recognition and problem-solving response improvement.
Google introduced two new voice actions to increase privacy control
To keep user's data more safe and secure Google introduced new voice action commands in Google Assistant. Manuel Bronstein, vice-president of product, Google Assistant said, "We're adding two new voice actions for people to easily control their privacy," These are:
– "Hey Google, that wasn't for you," which Bronstein said is to tell Google Assistant to "forget what it heard if an unintended activation occurs," 
– "Hey Google, are you saving my audio data?" to discover what privacy controls you have in place and fire up the settings screen to enable you to change them.
Now users will be able to access privacy control through the voice assistant. You can easily answer to common privacy and security questions by just asking the Google Assistant. For example, you can use the command "Hey Google, delete everything I said to you this week" and the activity will be deleted easily.
Other major updates and announcements made by Google at CES
Though privacy was the main focus of Google, the other major announcements in Google Assistant only were made by Google. Here these are:
– Screen Reading
Now Google Assistant will be able to read more long-form articles. In a blog post, the company said that users need to say "Hey Google, read it" or "Hey Google, read this page" while viewing on the article, and the Assistant would read it loud. Google says that the content can be translated into 42 languages, including Hindi, German, or Spanish. The feature will be available later this year on devices running on android 5.0 and above.
– Scheduled Action
This feature enables users to ask the Assistant to perform a task in the future. For example, you could ask the assistant to turn on a smart connected device, say AC, or ask Google to play music via Spotify in the morning when you get up. Google said that you can control over 20 new devices such as AC, air purifier, bathtubs, coffee maker, vacuum, and more from the Google Home app.
– Household Notes on Smart Displays
With this update, you will be able to create household notes on the display for family or friends living at your house. Generally, Google is replacing sticky notes that you might leave on the refrigerator.
Track Results
With the new privacy features in Google Assistant, Google is enhancing users' experience and making their documents, files, voice records, and search history more secure and private. You have read above that Google introduced many other new features in Google Assistant apart from privacy. This is not just it because Google extended the device list on which assistant will work in 2020. The devices include Telus  Wi-Fi Hub routers, GE Appliances Ultrafresh Front load washer, VIAROOM Smart, D-Link outdoor Wi-Fi spooting camera, etc.
Kindly comment below to let us know how you find this article. For more updates get in touch with us till then keep reading.
---